Obituary
Corrine (Tinnie) Ortega (1951-2013)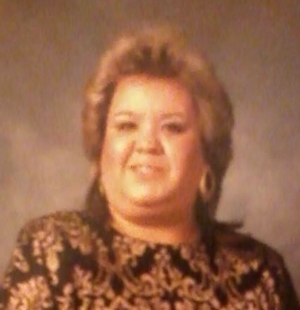 Corrine (Tinnie) Ortega (1951-2013)
Corrine (Tinnie) Ortega, 61 of Fillmore, passed away peacefully after battling a long term illness. Corinne is survived by her husband John Ortega and her daughter Velia Ortega Viveros and husband Gabriel.
She also leaves behind two granddaughters, Tiana 18 and Annika 3, and 1 great-granddaughter Aleesandra 1.
Three sisters, Yolanda Gurrola, Olga Perez, Delia Echeverria, and her brother Juan Gonzales.
Numerous nieces and nephews and many great-nieces and nephews and god-children, aunts, uncles, cousins, and friends in the Fillmore and surrounding community.
Corinne graduated from Fillmore High School in 1970.
She worked for Piru School for a number of years and proceeded at the Olga Company.
Corinne loved the outdoors, she would ride her scooter throughout the town where she would spend most of her time with her bird or dog along with her. She was also known as Tinnie… Corinne was loved by many throughout this community, she made many friends. She was the most loving caring, giving and thoughtful person always putting others needs before her own. May she fly with the angels and may she rest in peace . You will be deeply missed. We love you…
Services will be held Friday, February 1st at 12:00pm at the Fillmore Veterans Memorial Building.