Obituary
Connie Alcocer Drusen (1942-2014)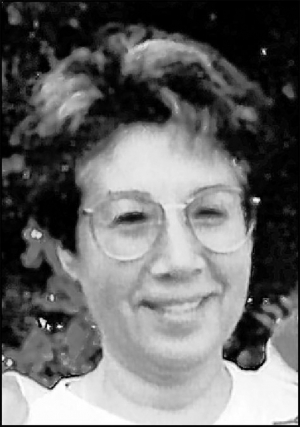 Connie Alcocer Drusen (1942-2014)
July 31, 1942 – December 17, 2014
Connie Alcocer Drusen passed away peacefully on Dec. 17 at the age of 72 surrounded by family and friends. She will be remembered for her concern for others, and especially for her great love of family.
She was born July 31, 1942 in Piru, CA to Moises and Maria Alcocer, the fifth child of eight children. After graduating from Fillmore High School in 1960, Connie began her working career at Ventura County Juvenile Traffic Court, and later transferred to the District Attorney's Office in Ventura. She eventually began working at Ventura Community College where she worked 23 years before retiring.
Connie lived in Ventura with her best friend Olivia Carrera Lopez for many years before marrying Richard Drusen in 1989. Besides being a wife and working fulltime, she was also a caregiver for her mother and father, and later for her husband. She was an avid sports fan cheering for the Lakers and Dodgers. She was very athletic participating on coed softball teams and bowling leagues. Connie also loved roller skating, and she did biking and hiking with Richard. In her earlier years she enjoyed traveling; in later years she loved decorating her home with unique things and treasures she found at antique stores and estate sales.
Connie is preceded in death by husband Richard Drusen, parents Moises and Maria Alcocer, sister Esther Gurrola, and brother Jose Alcocer. She is survived by sister Lucy Rangel of Fillmore, brothers David Alcozar of Santa Paula, Joe Alcozar (Linda) of Granger, IN, Daniel Alcozar (Helen) of Fillmore, Steven Alcocer (Diane) of Cassville, MO, and numerous nephews and nieces. Her family will always remember her personal philosophy of "Living life one day at a time".
In lieu of flowers, the family request that any donations be given to the American Cancer Society in Connie's name. The family also expresses their gratitude to Maria Zacarias and Minda Lopez for their compassionate care and love in assisting our loved one.
A rosary will be recited at 7:45pm, Tuesday, December 23, 2014 at Saint Francis of Assisi Catholic Church, 1048 W. Ventura Street, Fillmore. A Mass of Christian Burial will be celebrated at 10am, Wednesday, December 24, 2014 also at Saint Francis of Assisi Catholic Church. Committal & Interment will follow at Bardsdale Cemetery.
For map and directions to ceremony locations and to sign the family's online guest book, share stories and post pictures please visit our website: www.santapaulafuneralhome.com and click on Connie's name located below "Recent Obituaries".
Funeral Arrangements are under the direction of the Family Owned & Operated Robert Rey Garcia Jr Funeral Services, Santa Paula, CA 805.229.7054.