Obituary
Conception (Connie) Dolores Alvarez (1943-2015)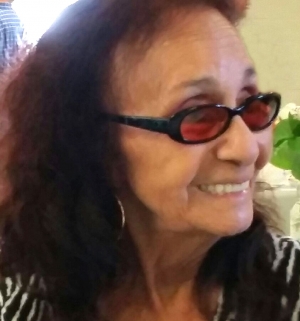 Conception (Connie) Dolores Alvarez (1943-2015)
Conception (Connie) Dolores Alvarez age 72 went home to be with our Lord she was surrounded by her loving family and peacefully lost her battle to Cancer Saturday August 1, 2015. She will be greatly missed by all who knew and loved her. Connie was born April 16, 1943, in Piru, Ca. a resident of Ventura County all her life and united in marriage June 29th, 1962 to Sidney Alvarez and proceeded into death by her parents Benny and Angelina Vega, husband Sidney Alvarez, and a son Paul Anthony Alvarez. Connie loved to be around family and friends. She enjoyed Barbeques, family gatherings, watching FOX news, QVC, and sports. She enjoyed garage sales and thrift store shopping. Connie was a very giving woman who cared for many and had so many friends. Recently retired from Villa Park Orchard in Fillmore with a total of 58 years in Citrus packing house. Connie is survived by her sons James wife (Gina), Michael and (Veronica), grandchildren James II (Huero), Erica, Brenda and great grandchildren James III, Aubrylin, Abigail, and Serenity. Also brothers Eddie and Tony Vega, sisters Lupe Ramirez, Dolores Maynard, Jessie Olivares and Becky Pillado and many nieces and nephews. She will forever be in our Hearts and truly missed.
A recitation of the rosary will be held Thursday, August 6, 2015 at 7:00pm at St. Francis Of Assisi Catholic Church, 1048 West Ventura Street, Fillmore CA. A Mass of Christian Burial will be celebrated at 10:00am, Friday, August 07, 2015 at St. Francis Of Assisi Catholic Church. Interment will follow at Bardsdale Cemetery.
For map and directions to ceremony locations and to sign the family's online guestbook, share memories and post pictures please visit our website: www.santapaulafuneralhome.com
Funeral Arrangements are under the direction of the Family Owned & Operated Robert Rey Garcia Jr. Funeral Services, Santa Paula. 805.229.7054.