By Gazette Staff Writer — Wednesday, September 10th, 2008
Relay For Life of Fillmore-Piru September 13-14, 2008 Fillmore High School Baseball Field 24 hours 10:00 am to 10 pm. You can register on-line at www.events.cancer.org/rflfillmoreca For more information please call Jessica LaRoe at 485-4692 X 24 1-800-ACS-2345 www.cancer.org
By Gazette Staff Writer — Wednesday, September 10th, 2008
Sespe 4-H Club is now accepting sign-ups for the 2008-2009 year. If you are interested please call 524-2621 or plan to attend our next club meeting which will be Thursday, September 18th, 7:00 PM, at the Memorial Building. Our 4-H Club offers the opportunity to learn about and raise livestock for the Ventura Co. Fair, also we offer some craft classes and perform community services. Member must be 9 years of age to raise an animal. Please plan to attend our next meeting and get acquainted and ask questions. We look forward to seeing you there!!
By Gazette Staff Writer — Wednesday, September 10th, 2008
Scenic Lake Piru was once again the site for the Piru Petroleum Club's Annual Fishing Tournament. The 2008 edition celebrates the 11th annual hosting of this always-popular derby. This year's event, held Saturday, September 6th, attracted 27 teams with two competitors per team. Proceeds from the tournament are dedicated to the annual scholarship fund the Club provides Santa Clara Valley students, including Piru, Fillmore and other parts of Ventura County.
Competitors launched their crafts or picked their favorite shoreline "hotspot" first thing in the morning, gathering the catches of the day for the 2 pm final weigh-in. Winners were designated in several categories, reflecting the range of fish we catch at Lake Piru, The categories and winners for this year were announced as follows: Bass: 1st Place: Greg Social & Jaime Schmidt (14 lbs. 11 oz.); 2nd Place Tony Ward & Ken Khor (12 lbs. 3 oz.); Trout: 1st Place: Ken "Punky" & Pam Preciado (4 lbs. 14 oz.); 2nd Place: Still swimming!; Pan Fish: 1st Place: Ellis Casner & Bruce Johnston (6 lbs. 5 oz.); 2nd Place: Nick Taminich Jr. & Juan Perez (1 lb. 4 oz.); (Included Crappie, Blue Gill, Red Ear, etc).
Catfish: Left to grow another year--fishing story of course!; After the weigh-in, anglers, families and friends gathered at the day camp site area on the north end of the Lake to enjoy tasty tri-tip with all the trimmings. The team of Gil and Cindy Escoto, Tim and Julie Lovelace, Richard and Christine Arias, Art and Peggy Escoto, Kelly Brown, Victor Piche, Terri McMahan, Pat and Sandy Casas with daughter Roxanne, and other helpers prepared this meaty barbecue meal.
In addition to the fishing competition, local industry and business groups donate great prizes for the incredible raffle held each year. This raffle attracts fisherman and locals to get in on the action. Prizes range from fishing gear such as poles, knives and tackle, to boom boxes, a pop-up canopy, beverage coolers, bar-b-ques, game sets and more.
Special thanks to this year's sponsors, which included: Ace Pump Testing; Cavin's Oil Drilling; CD Lyons; Howard Supply; Excalibur Well Service Corp.; Julie Medina Avon; Ramon Medina, Century 21; National Oilwell Varco; Oilwell Service; PTS; Ventura Crane and Weatherford.
The Piru Petroleum Club is a non-profit organization based at Britt Park, located at the base of Torrey Mountain in Piru. This club has been in existence for many years, supporting the social, business and community needs in the Valley. Current officers are Gil Escoto, President; Pat Casas, Vice-President; Linda Edmonds, Secretary-Treasurer. The Board of Directors is made up of members from the industry and related enterprises. Social gatherings allow free flow of information and fellowship, and include twice monthly luncheons and once a month dinners, each month hosted by different board members and their companies. In addition to the annual scholarship, the Club supports a variety of local causes, including the Labor Day PiruFest.
For more information about Lake Piru Recreation Area, call the Lake Operators, Recreation Resource Management, at 805-521-1500.
By Gazette Staff Writer — Wednesday, September 10th, 2008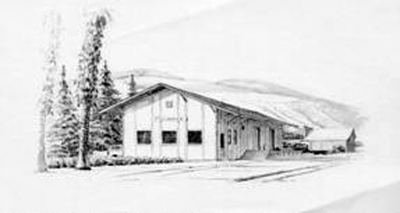 Fillmore Depot 1887.
Enlarge Photo
The Fillmore Museum is planning a meeting on Saturday Sept. 20, 2008 in the museum office in the bunkhouse to officially form a Museum Docent group. We are looking for volunteers to do a wide variety of activities. These activities include hosting the museum on Sat or Sun from 12:00 to 4:00 p.m. as well as leading tour and school groups, working on displays, doing research and any other activities of interest. Volunteers would be expected to donate a minimum of 4 hours per month on a flexible schedule. Requirements are simply that the volunteer be interested in learning the history of the area, enjoy meeting people and be willing to donate their time. We will provide docent training.
If you are interested or just have questions please call the museum office at 805-524-0948. We would be happy to answer your questions.
By Gazette Staff Writer — Wednesday, September 10th, 2008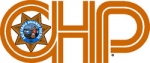 California Highway Patrol
The California Highway Patrol is offering a traffic safety program for teenage drivers and their parents. The Start Smart program is aimed at helping future and newly licensed teenage drivers become aware of the responsibilities that accompany the privilege of being a licensed California driver. The program is designed as an educational tool for parents and teenagers in an effort to reduce the number of teenage injuries and deaths resulting from traffic collisions.
Traffic collisions are the leading cause of death for 15-20 year olds. The primary objective of the program is to provide teens and parents with an understanding of how poor choices behind the wheel can affect the lives of numerous people. The Start Smart program also provides teens and parents with information on defensive driving, traffic laws in California, dynamics of traffic collisions, tips on avoiding traffic collisions, and DUI awareness. "The information we provide is useful not only to new drivers, but to experienced drivers as well," Officer Mike Untalan stated. "The Ventura CHP will be conducting monthly presentations in an effort to meet demand from parents. It is encouraging to see so many people interested in the program," Officer Untalan added.
Smart Start classes are free of charge and are held at the Ventura Area CHP office. The next class will be on Thursday, September 18, 2008 at 6:30 pm. To make a reservation, please contact Officer Mike Untalan at (805) 477-4130.
By Gazette Staff Writer — Wednesday, September 10th, 2008
It's back to school time and the Ventura County Library is kicking off the new school year by highlighting World Book Online Reference Center, available 24/7 on the library website www.vencolibrary.org.
World Book Online Reference Center includes all of the articles from World Book Encyclopedia, plus:
• Pictures, maps, simulated historic websites, videos and animations, audio clips, and links to useful editor-approved websites.
• Links to thousands of related magazine articles.
• An interactive dictionary.
• Access to World Book Kids for younger students.
• A Spanish-language encyclopedia.
• An interactive dictionary and atlas.
• Educators' tools that provide a range of resources for teachers, including state curricula, links to lesson plans, and professional education links.
Visit the library's website at www.vencolibrary.org and click on "Databases-Research" or "Homework-Research" (they both lead to the same page). There you will find the library's electronic resources collection arranged by subject and listed alphabetically. The link for World Book Online is listed under Encyclopedias. With a Ventura County Library card, log on and enjoy free, unlimited access to World Book Online. This valuable service is available 24/7 from any internet-enabled computer—in your library and even from your home!
To find out more about how you can access World Book Online, call or visit your local Ventura County Library.
By Gazette Staff Writer — Wednesday, September 10th, 2008
Parents of Murdered Children, Inc. Ventura County Chapter
September 25, 2008, will mark the annual National Day of Remembrance for Murdered Victims to honor the memories of murdered victims and recognize the impact of homicide on surviving family members and friends.
If your loved one was killed in an act of violence, because of a drunk driver or killed while serving in the military, please join us to honor their memory on this day. An authorization form must be turned in with a 5x7 picture of your loved one no later than September 15th.
Please contact POMC (805) 236-8130 to receive the forms or you can reach us by email at vc.pomc@yahoo.com. Authorization forms may also be downloaded by visiting our website at www.pomc.org/venturacounty under the "coming events" section.
Sponsored by the Ventura County Chapter Parents Of Murdered Children (POMC), a National Non-Profit Organization, this special observance seeks to pay tribute to the hundreds of people who have been murdered in Ventura County and all around our Nation and beyond, to publicly recognize the tremendous losses endured by their families and friends; and to educate our community about the rights and services available to surviving family members of homicide victims. We invite you to join us survivors of homicide victims, local dignitaries, family and
friends for what promises to be a moving and inspirational event.
The ceremony will consist of a pre-ceremony dove release, music, guest speakers, a lighting of candles and a Murder Wall with the pictures and stories of those whose lives were taken by an act of violence.
Ceremony will be held on Thursday, September 25th, 2008 at 4:30 PM at Plaza Park in Oxnard (Plaza Park in downtown Oxnard is located at the intersection of Fifth Street and "B" Street (just off Highway 101 and the Pacific Coast Highway).
By Gazette Staff Writer — Thursday, September 4th, 2008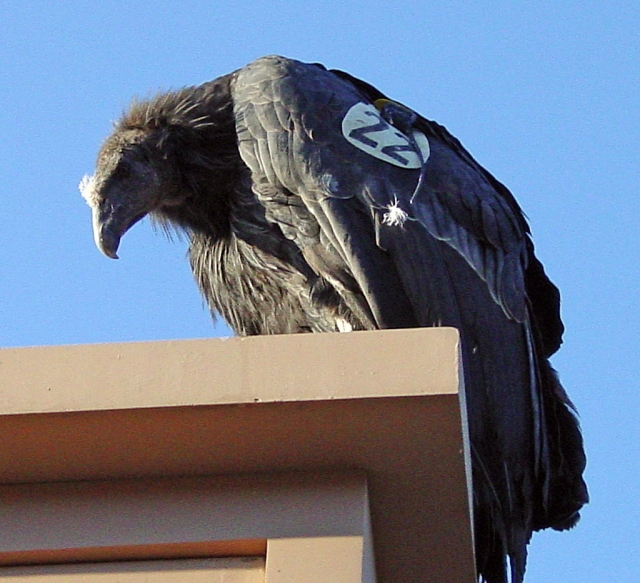 California Condor.
Enlarge Photo
By Joe D. Blaylock — Wednesday, September 3rd, 2008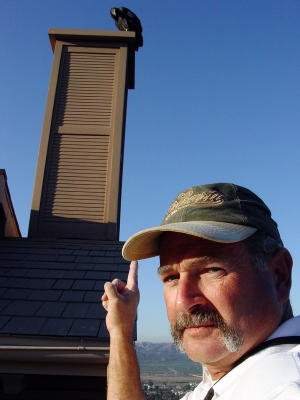 Joe Blaylock show that the California Condor is not shy of human contact.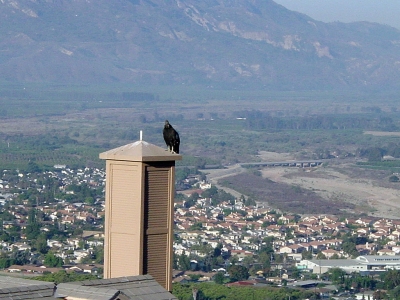 California Condor.
Enlarge Photo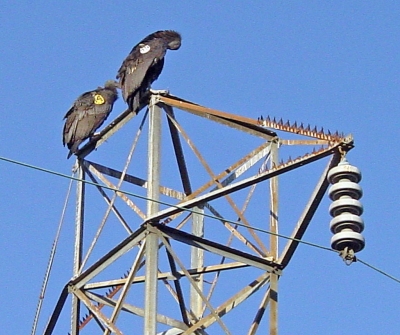 2 Condors.
Enlarge Photo
As it takes a unique set of meteorological components to come together at the correct time to produce a "perfect storm," the "weather' is looking bad for sportsmen.
Components within the anti hunting and environmental movements sponsored by the Natural Resource Defense Council, a non profit environmental clearing house of attorneys and activists ( this is their mission statement: Who We Are…NRDC is the nation's most effective environmental action group, combining the grassroots power of 1.2 million members and online activists with the courtroom clout and expertise of more than 350 lawyers, scientists and other professionals http://www.nrdc.org/about/) came together in 2006 to create a "storm" via filing a law suit against the California Department of Fish and Game to ban any lead based bullets within the "historic" range of the California Condor. Our own local condor headquarter is located 5.38 miles to the North East of the center of Fillmore. You can see the facility in Hopper canyon from space using Google Earth. The suit was brilliantly advertised in that a group of "sportsmen to include hunters" from Ventura California had filled the complaint. A review of the actual suit posted on the internet revealed the NRDC had virtually sponsored the Plaintiffs. An attempt was made to call several of the plaintiffs for comment which found no such phone numbers as listed in the suit.
Thinking back it was nearly two years ago when this writer first became aware of the legal strategy of the antihunter and environmentalist in Ventura, and having reviewed this legal complaint (this suit was posted and now removed from public viewing on the internet?); I made calls to fellow hunters and magazine editors for support. Unfortunately, like a hurricane forecasters, the calls only elicited a luke warm if not total indifference for the call to "board up the windows". A few weeks later a call to Jessica Brooks at the respected and only major US non lead bullet manufacture "Barnes Bullets Inc" of American fork Utah was met with an unselfish offer to help in anyway. On feeling that Barnes would eventually benefit from such a law I was surprised to hear Jessica, whose mother and father own the business, actually say "I feel it will eventually be bad for the industry". We discussed that this suit, like the weather, was one of the major components that would lead to a storm.
Rather than fight the lawsuit the California DFG agreed to implement a no lead policy in selected deer hunting zones throughout the state. This new law was first written and then modified several times until it was ordered to be enforced starting this July of 2008.
Agree with the philosophy or not, it is the law, and the following is how it will affect hunters, land owners, and possibly all sportspeople eventually.
A call to the assistant Chief Law Enforcement Officer, Mike McBride of the California Department of Fish and Game, was helpful in clearing up some of the question that had typically not been addressed either clearly or at all in the months of online information, or the many DFG handouts. Mike said, "Like a new car this thing is going to have some bugs that have to be worked out". CONTINUED »
By Gazette Staff Writer — Wednesday, September 3rd, 2008
175 present and retired employees of VONS market attended a gala retirement party for Candi Tovar, Saturday, August 23rd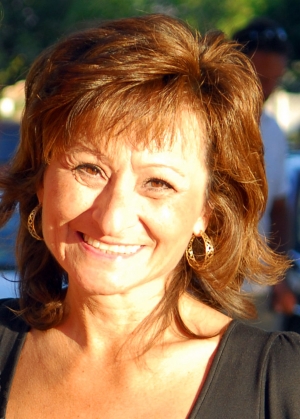 Candi Tovar
They came from as far away as Sparks, Nevada and Auburn, California to what was a reunion of many close friends celebrating Candi's 33 years with VONS.
"It was better than a class reunion!" Candi said. Union Local 1036 members joined in the fun, as well as representatives from the corporate office. "Everyone was so happy to see each other after many years of no contact", said Candy. "We've always been like family, and many went in different directions through the years." Friends and family also attended.
Among those in attendance were past managers, Jim Buress (who originally hired Candi), Curt Underwood, Dennis Padgett, Mike Ayerle, Frank Ybarra, Mike Chapman, and 1st meat mgr. Bob McCary.
Several spoke well-wishes to Candi and talked about the special friendship they had with her. A slide show was produced, and many memory boards with photos of years past were a great hit.
Candi started as a checker in Newhall, California, and was transferred to Fillmore after only a month. She worked as a checker in Fillmore for a year before being transferred to the meat department where she worked for 28 years.
Later, Candi worked at the union office for a year, in 2001, on a special SPUR assignment to organize Wal-Mart.
After the strike Candi came back as a Supervisor and worked for 5 years in Santa Paula, which she describes as a "great experience." Candi's last year was spent at the Fillmore store.
The party included great food, the slide show, music, dancing, and Barry Thompson sang a special song to Candi.
Candi looks upon the festivity more as a reunion of friends rather than a tribute to herself. Addressing those friends in attendance she stated "I honor you for what you have brought to my life."
But this was hardly a true retirement party for Candi. For the past 8 years she has been a volunteer for foster children, and severely neglected and abused children through Royal Family Kids Camp, ages 6-12, and Teen Reach Adventure Camp, ages 13-15 (all kids from Ventura County) and plans to pursue her career in social service to foster kids and youth.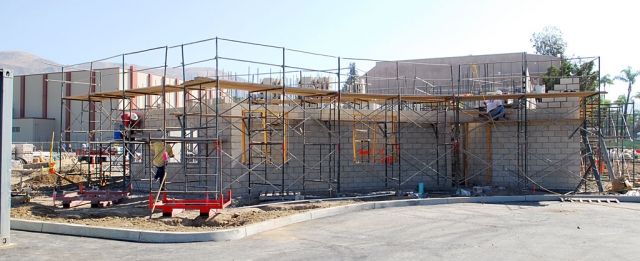 Pool Complex Construction.
Enlarge Photo
By Gazette Staff Writer — Wednesday, September 3rd, 2008

Pool Complex Construction.
Enlarge Photo
Construction on the new Fillmore swimming-tennis complex is well under way as this photo shows. The floor of the pool itself was poured two weeks ago. The sides of the pool are expected to be sprayed-on later this week.
By Conway Spitler — Wednesday, September 3rd, 2008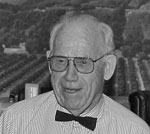 Conway Spitler
Pop Quiz
1. List a few teachers who aided your journey through school.
2. Name three friends who have helped you through a difficult time.
3. Name five people who have taught you something worthwhile.
4. Think of a few people who have made you feel appreciated and special.
5. Think of give people you enjoy spending time with.
6. Name half a dozen heroes who stories have inspired you.
THE LESSON:
The people who make a difference in your life are not the ones with the most credentials, the most money, or the most awards. They are the ones that care.
Can you figure out what these words have in common?
It's no trick--there really is a key sameness.
banana
dresser
grammar
potato
revive
uneven
assess
Have you given up? Give it another try, look at each word carefully. You'll kick yourself when you discover the answer next week!
By Gazette Staff Writer — Wednesday, September 3rd, 2008
Response to dramatic increase in families seeking first-time food assistance
FOOD Share, Inc., Ventura County's Food Bank, received a donation of $10,000 from Wells Fargo in response to increasing demand for food assistance in the county.
"On behalf of all the agencies we serve I'd like to extend our gratitude to Wells Fargo," said Fran McNeill, interim CEO. "With the enormous increase in the cost of living over the last six months, these funds are truly needed to keep the food flowing through FOOD Share to the hungry in our community. In our history of food banking, this is by far the most drastic, across the board, increase in demand for emergency food assistance I've ever seen."
Despite a challenging economy in 2007, Wells Fargo's charitable donations to non-profit organizations based in Ventura and Santa Barbara counties went up nearly 10 percent compared to grants given by the company the previous year. Last year, Wells Fargo awarded 149 grants and $400,170 to non-profit organizations throughout the Pacific Coast region.
"With demand soaring and donations declining, our local food banks are in desperate need of support," said Marla Vasquez, Wells Fargo Pacific Coast Community Bank president. "Wells Fargo is encouraging corporate leaders in Ventura County to donate time and money to the regional food banks to see them through this crisis."
By Gazette Staff Writer — Wednesday, September 3rd, 2008
On September 13, 2008 a fundraising event for Officer Tony Pedeferri will be held at Coach Patty's School of Gymnastics in Camarillo. The event, which is open to children from ages 4 to 12, will start at 5:30 p.m. and will end at 9:30 p.m.
There will be several activities for children such as arts and crafts and movies which will be shown on a 35-foot movie screen. Dinner will also be given to those who attend. Reservations for the event are recommended.
For more information and to make reservations, please call Patty Sylvis at (805) 383-9460.
On December 19, 2007, Officer Pedeferri, a twelve year veteran of the California Highway Patrol, was on a traffic stop on the US 101 when he was involved in a traffic collision involving an impaired driver. The collision critically injured Officer Pedeferri and left him paralyzed. A second victim was killed as a result of the collision.
By Ventura County Sheriff Department — Wednesday, September 3rd, 2008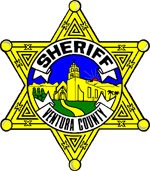 Ventura County Sheriff's Department
The County of Ventura is taking part in a nationwide coordinated effort to encourage individuals, families and organizations to take simple steps to prepare for emergencies in their homes, businesses and schools. September is National Preparedness Month and the County of Ventura will be joining a wide variety of national, state and local organizations, including the U.S. Department of Homeland Security, in educating the public about preparing for emergencies.
The County of Ventura has continued its commitment to educating residents and improving operations during a disaster. In September, the Ventura County Sheriff's Office of Emergency Services has partnered with the Ventura County School Districts and will be hosting four disaster preparedness multi-media art contests to educate students of all ages on how to be prepared at home. In addition, County of Ventura employees will also be participating in voluntary American Red Cross training and completing a survey to measure their level of personal preparedness in the event of a disaster.
Knowing what to do during an emergency is an important part of being prepared and may make all the difference when seconds count. Some simple steps residents can do to prepare for the unexpected include making an emergency supply kit, developing a family communications plan and staying informed on the local hazards in our community.
By taking some simple steps now, we can protect our family, community and ourselves. As a community, all residents are welcomed on the front line of this effort and in observing September as National Preparedness Month.
For more information, please visit the County of Ventura website at www.countyofventura.org and click on the Disaster Information link. This website will display current information in the event of an emergency, educate residents on the hazards in our area, and provide a resource on how to prepare, respond and recover from a disaster in our area.
By Gazette Staff Writer — Wednesday, September 3rd, 2008
The Ventura County Fire Department is inviting the public to tour the newly remodeled Fire Station 28 in Piru. The department will host an open house on Saturday, September 6, from 10 a.m. until 2 p.m.
At 10:30 a.m., Supervisor Kathy Long will speak along with Ventura County Fire Department Deputy Chief Kevin Nestor.
In 1931, the Ventura County Fire Department built a fire station on Market St. in Piru, making it the third station in the county fire district. The department recognized the need for fire protection in Piru then, and remains committed to that protection today.
The current fire station was built in 1950, and by remodeling it, the department has renewed its dedication to serving the citizens of Piru and the surrounding area with well-trained, professional firefighters. The open house is an opportunity for the public to see how Piru's firefighters live while on duty.
The station doors will open at 10 a.m. with the Welcoming Ceremony beginning at 10:30 a.m. There will be station tours, refreshments, displays of firefighting equipment, information on preparing a Wildfire Action Plan and fun fire safety materials for the kids.
By Gazette Staff Writer — Tuesday, September 2nd, 2008
Stacey Mutz will reopen Fillmore Sidewalk Cafe on Tuesday September 2. Fillmore Sidwalk Cafe' has been known for outstanding American Food with great prices. Hours of operation will be Tuesdays through Sundays 7:00 AM to 2:00 PM. Fillmore Sidewalk Cafe' is located in downtown Fillmore across from City Hall. 454 Santa Clara St.
By admin — Thursday, August 28th, 2008
Relay for Life of Fillmore & Piru
On Sunday, August 31st from 8:00 am – 1:00 pm in the parking lot of Super A Food next to Jiffy Lube team Young'Ins will be putting on a car wash to raise money for the American Cancer Society. The team is made up of high school students wanting to help make a difference. Prices are $7.00 for cars and $10.00 for trucks, vans, and SUV's.
By Joyce Schifanelli — Wednesday, August 27th, 2008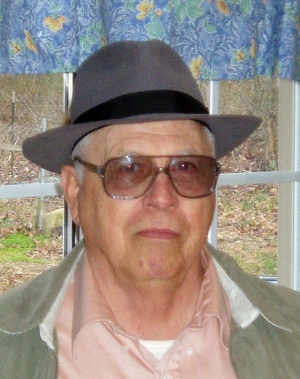 Jim Sasser
It's Jim Sasser's 75th birthday on September 6th! You might wonder who in the world is Jim Sasser? Many in Fillmore, who were around from 1979 through 2003 knew Jim as the owner of Jim's Union Gas Station and Towing Service, and enjoyed the excellent service he and his staff provided. Not as many people knew of Jim's positive presence in the community beyond his business activities.
James Sasser was born the eldest of three children, in Dyersburg, Tennessee in 1933. He attended school while working to help support his family during those difficult times. Seeking work, he moved to Chicago at the tender age of sixteen, where he met and married his wife Patricia in 1954. Shortly afterward, the U.S. Army knocked on his door, and he served a tour of duty in Wiesbaden, West Germany, where the young couple's first child, daughter Donna, was born. Upon his discharge, the Sassers relocated to Baltimore, Maryland and added two boys, James W. and David, to their family.
There, Jim opened his first business, a full service gas station and towing service in 1970 and operated it until 1979, when he relocated to Ventura County, CA. He opened Jim's Union Gas Station and Towing Service at A Street and SR 126 in Fillmore the same year and brought AAA® service into the area.
Through his years in our area, Jim's eye was not only on business. His numerous philanthropic activities included contributions to the Boys and Girls Club; providing tow trucks to Fillmore High School for parades; offering summer jobs to high school students; volunteering at the Commission of Human Concern of Ventura County by providing transportation for the homeless to shelters, and working with the Food Share Program. In addition, he was a great mentor to many local youths.
After retiring, and selling the business in 2003 to his long time friend and partner, Zahid Shah, the grandfather of four remained an advisor until 2005, subsequently returning with Patricia to Tennessee, and numerous family and friends. Nevertheless, Jim Sasser's friends and co-workers in Fillmore still remember and miss him. They, and especially the staff at Jim's Fillmore Towing and Auto Repair (located at 1515 Ventura Street), including Zahid, Bobby, Javier, Dino, Poncho, Adrian, Janet and Kris, wish him the happiest and healthiest of 75th birthdays, and a giant cheer for each quarter century of his amazing life.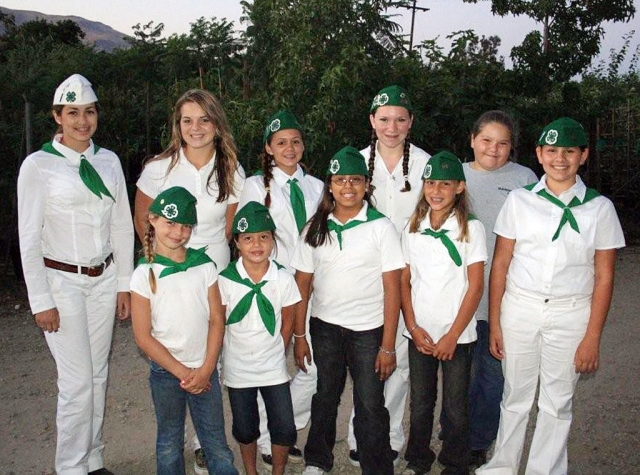 New officers were installed at the Bardsdale 4-H Banquet. Back row (L-R) President Natalie Garnica, V.P. Candace Stines, Secretary Alexus Galassi-Duncan, Treasurer Brooke Aguirre, Community Service Coordinator Tabitha Tucker. Front row Sergeant-at-Arms Chloe Stines, Song Leader Aubree Duncan, Phone Caller Jazmin Martinez, Sergeant-at-Arms Sonya Gonzales, Comm. Service Jessica Mayhew.
Enlarge Photo
By Gazette Staff Writer — Wednesday, August 27th, 2008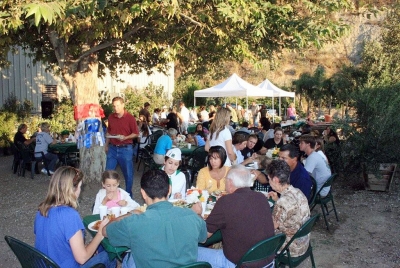 A hungry crowd enjoys a beautiful evening under the sycamore tree at Otto & Sons Nursery to honor Bardsdale 4-H fair buyers and members achievements.
Enlarge Photo
Bardsdale 4-H held their annual Appreciation Banquet last Saturday to thank their Fair animal buyers and to highlight the members achievements. A crowd of over 80 enjoyed a warm evening Tri-tip BBQ by Andy & Danny Klittich and Brian McKeown. Special thanks to El Pescador for supplying the rice, beans, and salsa; to Beylik Farms for tomatoes and tables; to Rigo Landeros for the BBQ grill; and to Otto & Sons Nursery for the beautiful location. The Fair Buyers were presented with framed pictures of the 4-H members and their animals, and an awards table displayed crafts and projects entered at the Fair. (Look in the Patterson Hardware window downtown to see a sample of their great work!) The evening concluded with the installation of officers and a slideshow of annual highlights compiled by Jessica Raye. Thanks again to all our Fair Buyers, community supporters, adult leaders, and active members who made such a great year possible!