Yoga & Movement in Fillmore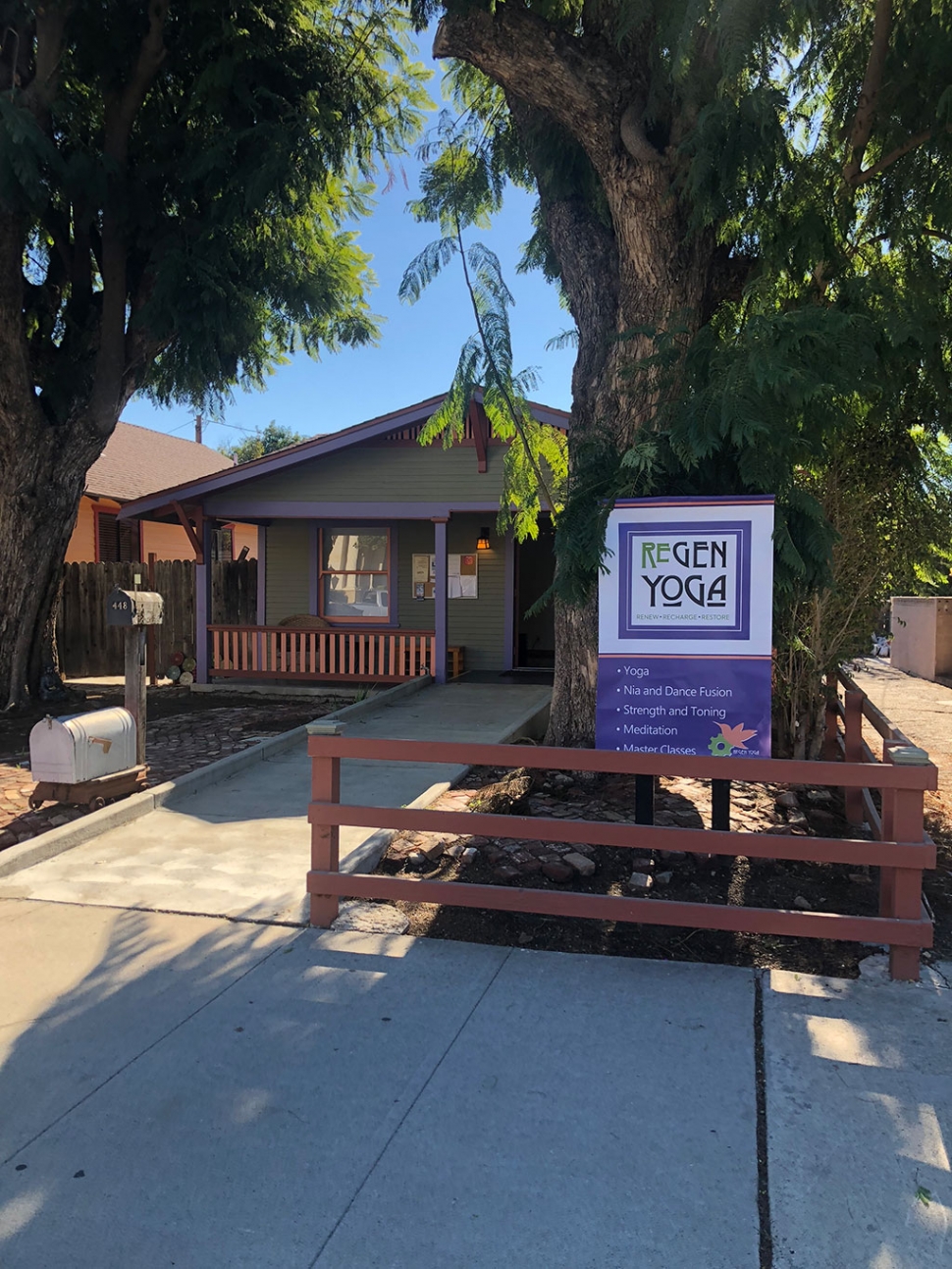 By Gazette Staff Writer — Wednesday, December 5th, 2018
Submitted by Lisa Hammond
The 'last best small town' is stretching, moving, toning, meditating and breathing! Our beautiful little town of Fillmore has had a yoga studio for quite a number of years, and for all but the last almost one year, our beloved Janine Rees was our matriarch (sadly, she passed away February 14, 2017). She had 20+ years of teaching yoga under her belt (okay, so maybe under her sweatpants and tshirts - it's the attire she wore for teaching yoga - something we loved). She built an amazing yoga community, and it's this community that still lives on today in our beautiful town of Fillmore. We still feel her presence every day as we share her dreams with old and new members alike.
Formerly known as Fillmore's Health and Wellness Center, we are now known as ReGEN Yoga and Movement Center (the new owner is Renee Swenson). We are a place to Renew, Recharge and Restore our mind, body and spirit. We have over 25 classes each week which include meditation, strength classes, Nia dance, yoga, and more! Our instructors are a wonderful dedicated group. We are considered a 'boutique studio' as our classes are small and our members receive very personal attention. We offer a variety of free events each month so you can 'try before you buy'.
ReGEN Yoga and Movement Studio is a cozy 1910 craftsman building located at 448 Santa Clara Street (across from City Hall). Check out our website www.regenyoga.com for more information and pricing (check us out on Facebook and Instagram under ReGEN Yoga and Movement Studio). Come Renew, Recharge and Restore - you'll be glad you did!