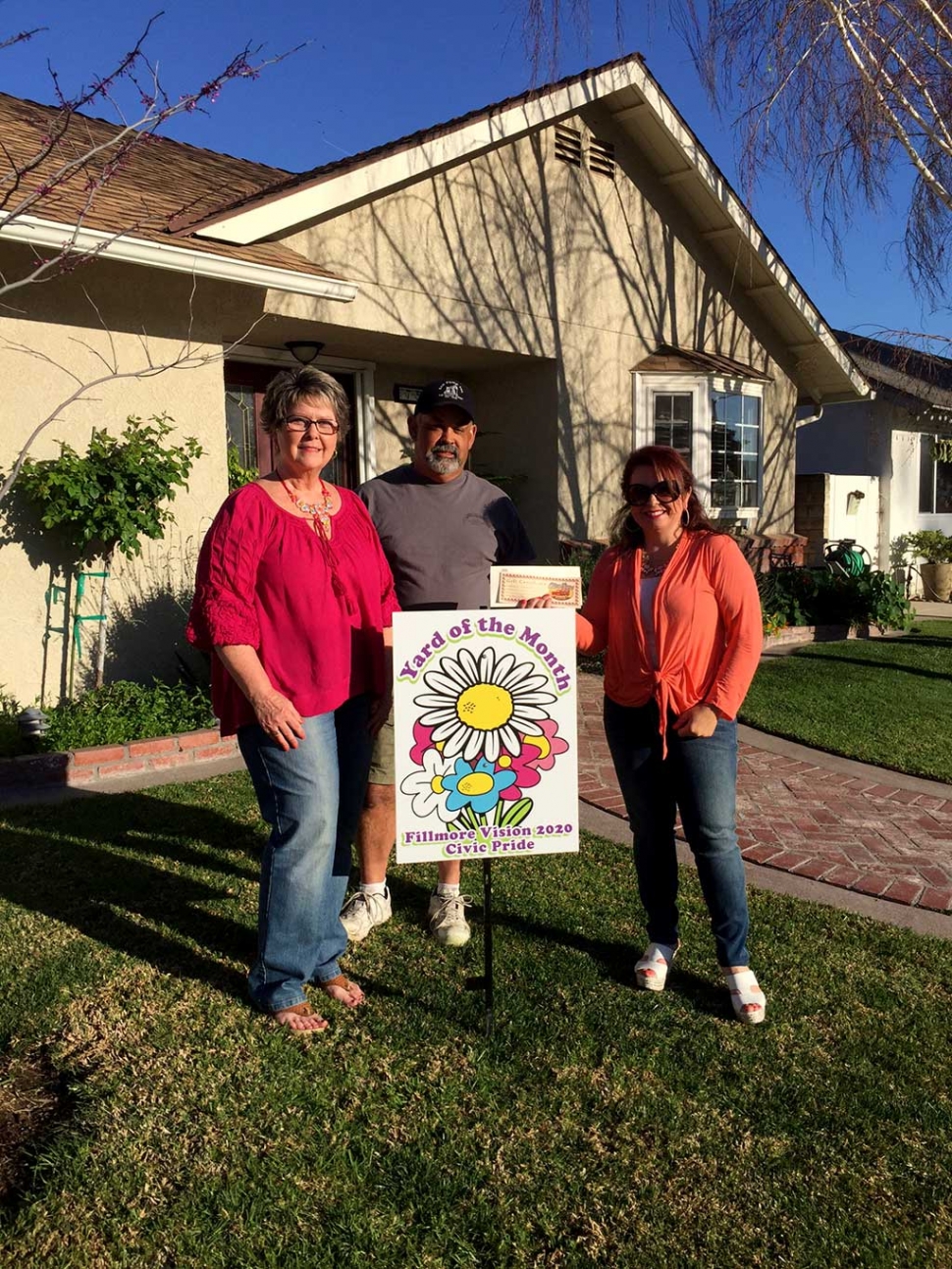 Theresa Robledo presents Civic Pride Vision 20/20 Yard of the Month along with a generous gift Certificate from Otto & Sons Nursery for $40 to Ray & Nancy Cervantez.
By Gazette Staff Writer — Wednesday, March 9th, 2016
We have lived on Galvin Lane for 16 years and started with a blank canvas. We put in all new brick flower beds and walkway to the front porch. We love White Birch trees so planted 2 groups of them in the front yard along with a Forest Pansy Redbud flowering tree.
In the backyard we have a tree that was grafted with 6 different varieties of fruits that is special to us.
I like to plant things I can cut and bring into the house, Roses and Lavender with Mexican Heather as groundcover that has a beautiful purple flower.
The bird bath is special to me; it was my moms. She was a wonderful gardener and loved flowers.
My husband Ray does all the lawn and tree care, I care for the plants.
We take pride in our home and yard.