Vision 20/20 Yard of the Month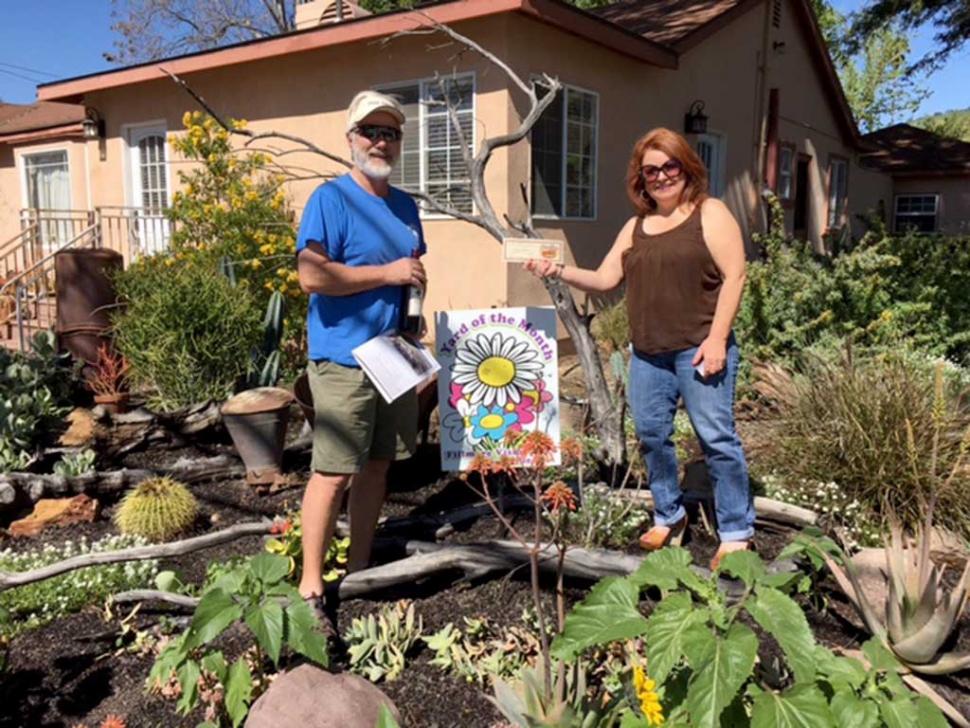 Dave and Jenna Miller were presented with a gift certificate from Otto & Sons Nursery for being Civic Pride Vision 20/20's Yard of the Month.
By Gazette Staff Writer — Wednesday, March 15th, 2017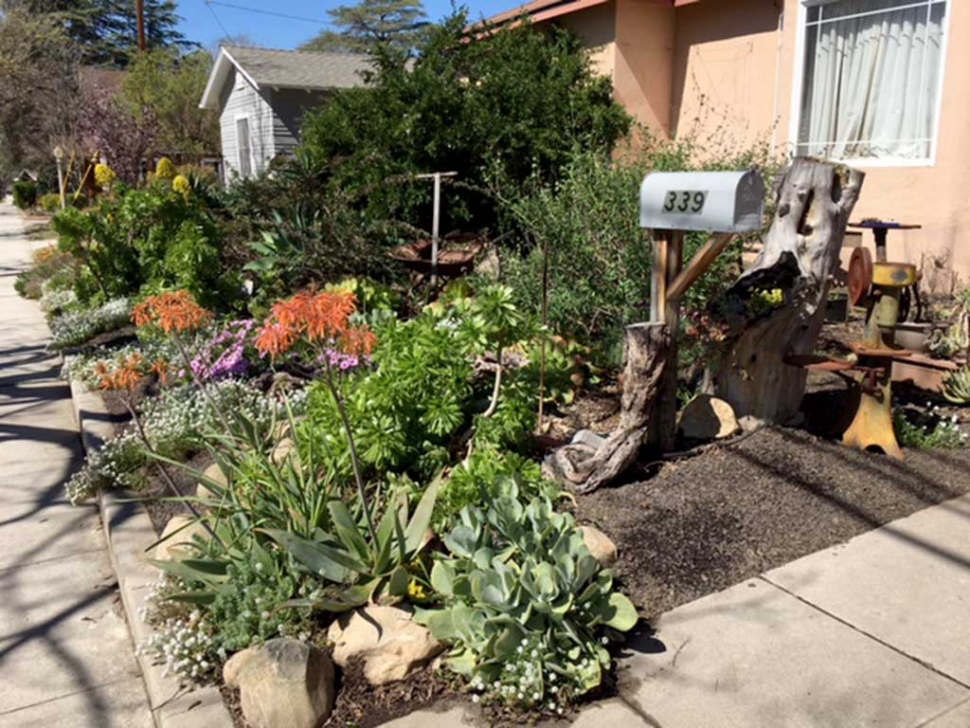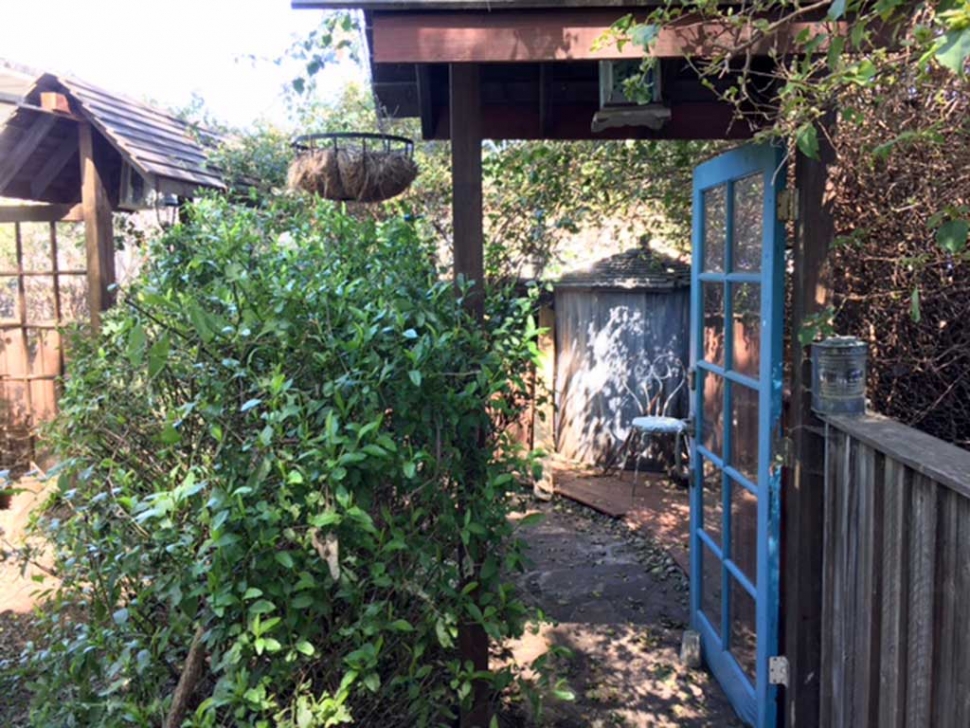 Theresa Robledo with Civic Pride Vision 20/20 had the pleasure to present Yard of the Month to Dave & Jeana Miller. "I have always been interested in gardening, probably from the days of watering the vegetable garden at my grandparents on La Campana Rd. (Hardison Ranch). It is in my genes, my other grandparents lived in Rancho Sespe and my grandfather ran the nursery. I love a nice lawn, but with water issues and the need of low maintenance and my back yard being 4 times this size, I planted mostly succulents and cactus. Plants include, Lavender Scallop, Silver Dollar, multiple varieties of Jade and Aloe, Sublanum, Euphorbia, Jacob Ladder, Russian Sage, Bougainvillea, Silver Pig Ears and some plants I don't know the name of". Please drive by 339 Second St and view this beautiful corner lot home.
We would like to thank Otto & Sons Nursery for the generous gift certificate and Diamond Realty for the gift of wine to the Millers!