Vision 2020 Civic Pride Committee Statement of Vision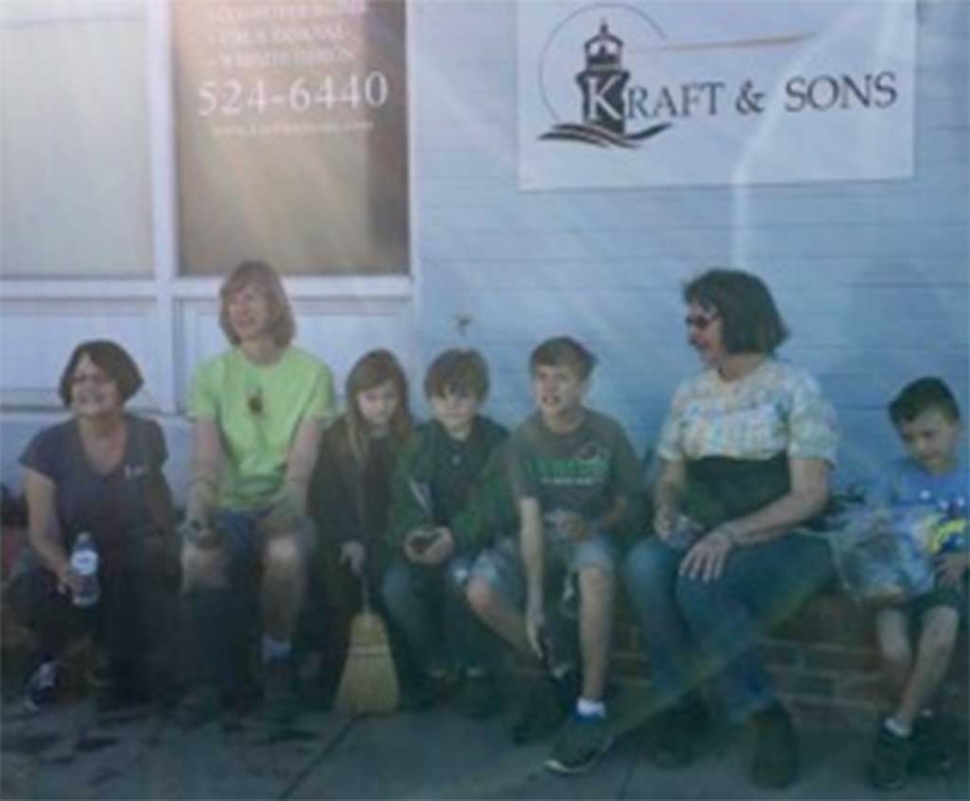 Pictured left to right are some of who participated in helping with the Civic Pride Committee Projects Karen Bagley, Cindy Klittich, Grace Mitchell, Michael Mitchell, Justin Fairall, Linda Nunes and grandson, Jacob Randall.
By Gazette Staff Writer — Wednesday, November 1st, 2017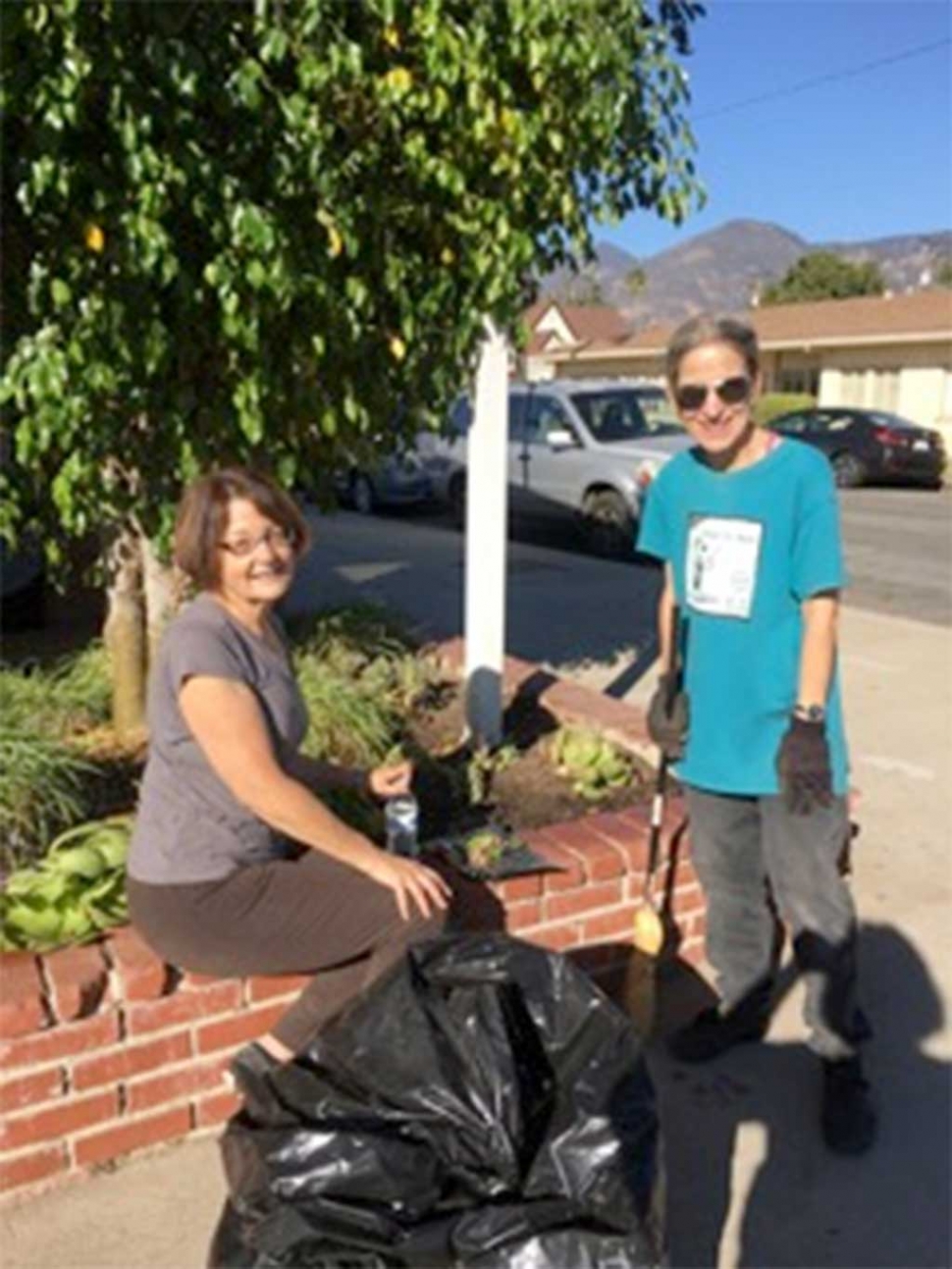 (l-r) Karen Bagley and Annette Ross.
Vision 2020, Civic Pride Committee, with their Statement of Vision being: "Foster a thriving small town atmosphere in which people give their time and talents for the good of the community." accomplished two large projects on Saturday, October 28. Committee members, Annette Ross, Karen Bagley, Cindy Klittich, and Linda Nunes welcomed hard workers, Julie and Justin Fairall, Grace and Michael Mitchell from 4 H groups and James Nunes, who regularly provides muscle and engineering of drip systems for our efforts. We pruned and divided Cape Balsam succulents and Sticks on Fire Euphorbias in three planters within the westside parking lot behind the police station. These planters had been designed and planted in September, 2014 and maintained by our group.
Next we planted succulents at 429 Central and pruned a Ficus tree for Kraft & Sons Computer Store.
Civic Pride meets on the third Wednesday of each month in City Hall at 1:30 pm and we welcome all who are interested in beautifying our community and producing an annual Flower Show to attend.