Vision 2020, Civic Pride Committee Host Free Workshop at King Ranch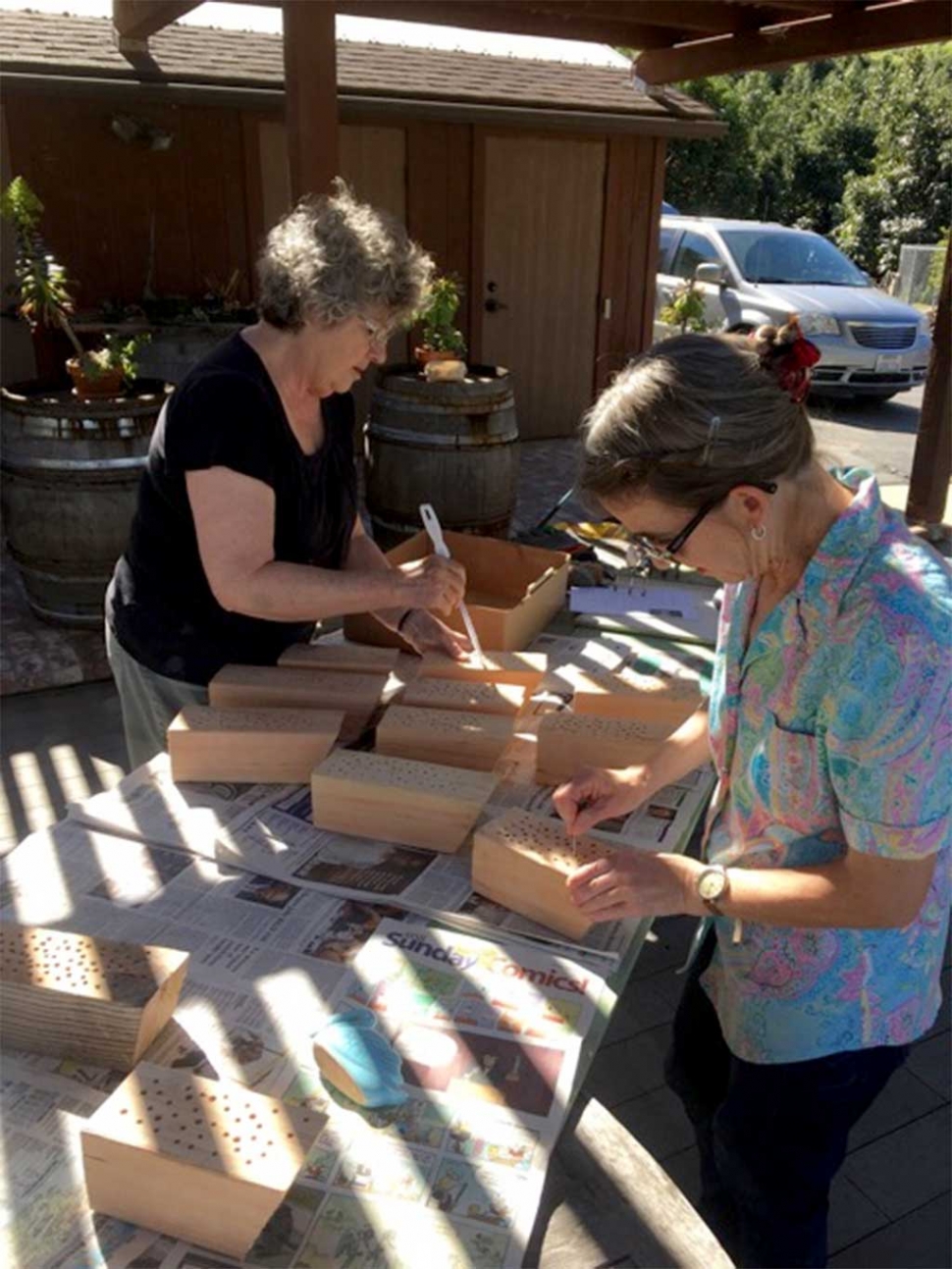 Those who attended the workshops created bee condos where native bees can lay their eggs.
By Gazette Staff Writer — Wednesday, March 15th, 2017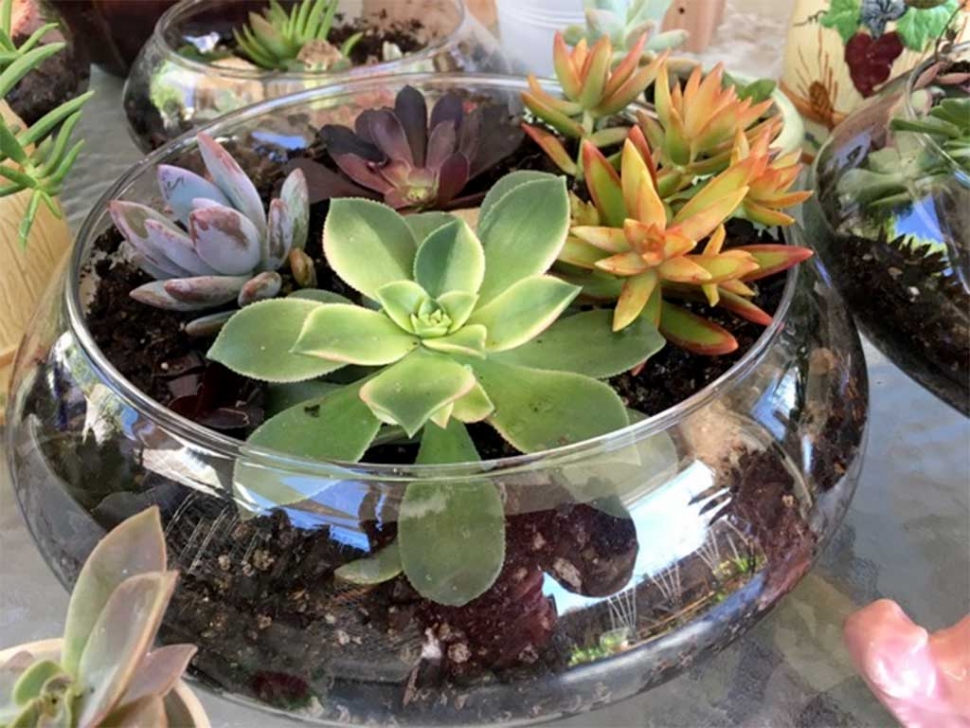 Vision 2020, Civic Pride Committee, held a workshop at the King Ranch to create succulent terrariums and bee condos for the solitary, native bees in the area to lay their eggs. There are an estimated 90 species of native bees in California. In fact, the main pollinator for avocado trees is a native bee!
These bees are also in decline, like the honey producing European "hive" bees, so the "condos" are a great addition to the garden.
These terrariums and native bee condos will be part of the plants and gardening elements available in the Fillmore Flower Show boutique for a donation.
The Flower Show provides an opportunity for different generations to interact and show off their creativity. "Birds, Bugs and Beautiful Blooms", might well be seen.
The show is on April 8,9 and brochures are in City Hall, the Library, Patterson's Hardware and the Treasure Station, with all the information needed to enter. The show will be open to the public each day from1-4pm and it is FREE.