Ventura County Board of Supervisor Candidate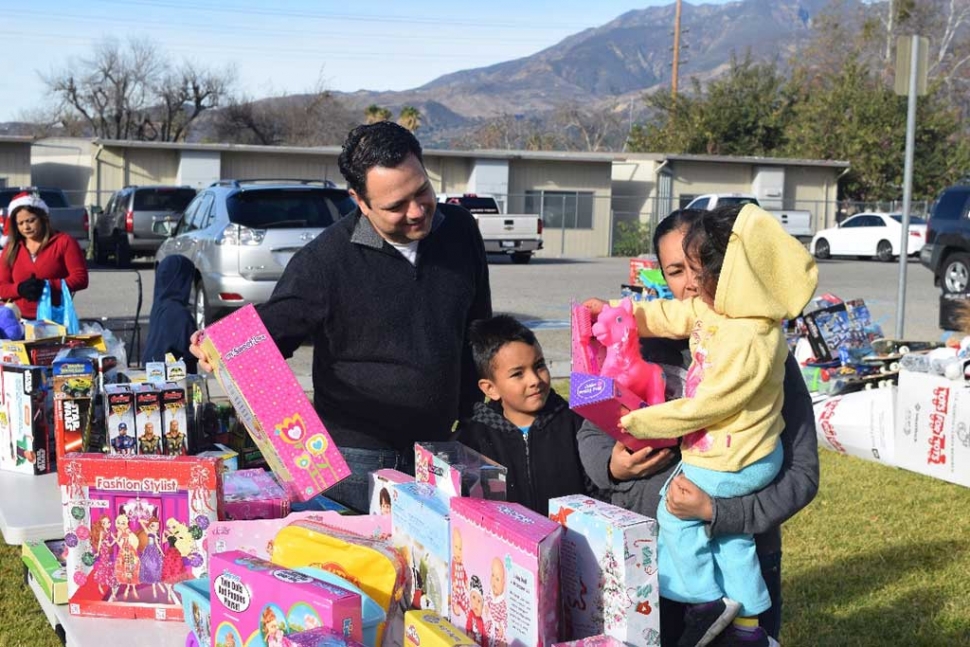 VC Board of Supervisor Candidate Jesus Torres hands out turkeys and toys to Fillmore residents.
By Gazette Staff Writer — Wednesday, December 23rd, 2015
Jesus Torres Spreads Holiday Cheer to Families in Need
On Saturday, Jesus Torres, candidate for Ventura County Board of Supervisors District 3, kicked off the first of two events where he donated and delivered a combined 80 turkeys to families in need in Santa Paula, Fillmore, and Piru.
"The holidays can be a very stressful time for families that struggle to put food on the table," said Torres. Growing up, my family was a recipient of a free turkey or food stuffs during the holidays. It's important we come together to ensure we help families throughout our community celebrate the holidays.
The campaign partnered with the Santa Paul Police Department to identify families in need.
On Monday, Torres partnered with volunteers from First 5 for his second event at the Fillmore School District to hand out holiday food baskets (some of which included Turkeys donated by Torres) and toys for kids. Over a hundred families attended the giveaway, which served First 5 families from Fillmore and Piru.
Jesus currently works as a community relations director in the private sector. In this role, he manages a philanthropic budget where he has awarded grants to fund domestic violence prevention initiatives, local youth organizations such as the Boys and Girls Club of Camarillo as well as literacy grants to the Ventura County Rescue Mission. Jesus has a Bachelor's degree from UC Berkeley and Master's degree from USC. Jesus' longstanding involvement in the community includes sitting on the boards of local non-profits and being a member of the Rotary. He has also been appointed by the Board of Supervisors to the Ventura County Workforce Development Board.
Jesus is married to Monica and both are raising their two young children; Joaquin, 3, and Raquel, 1 in Camarillo.