Ventura County Animal Services license ambassadors to canvass in Fillmore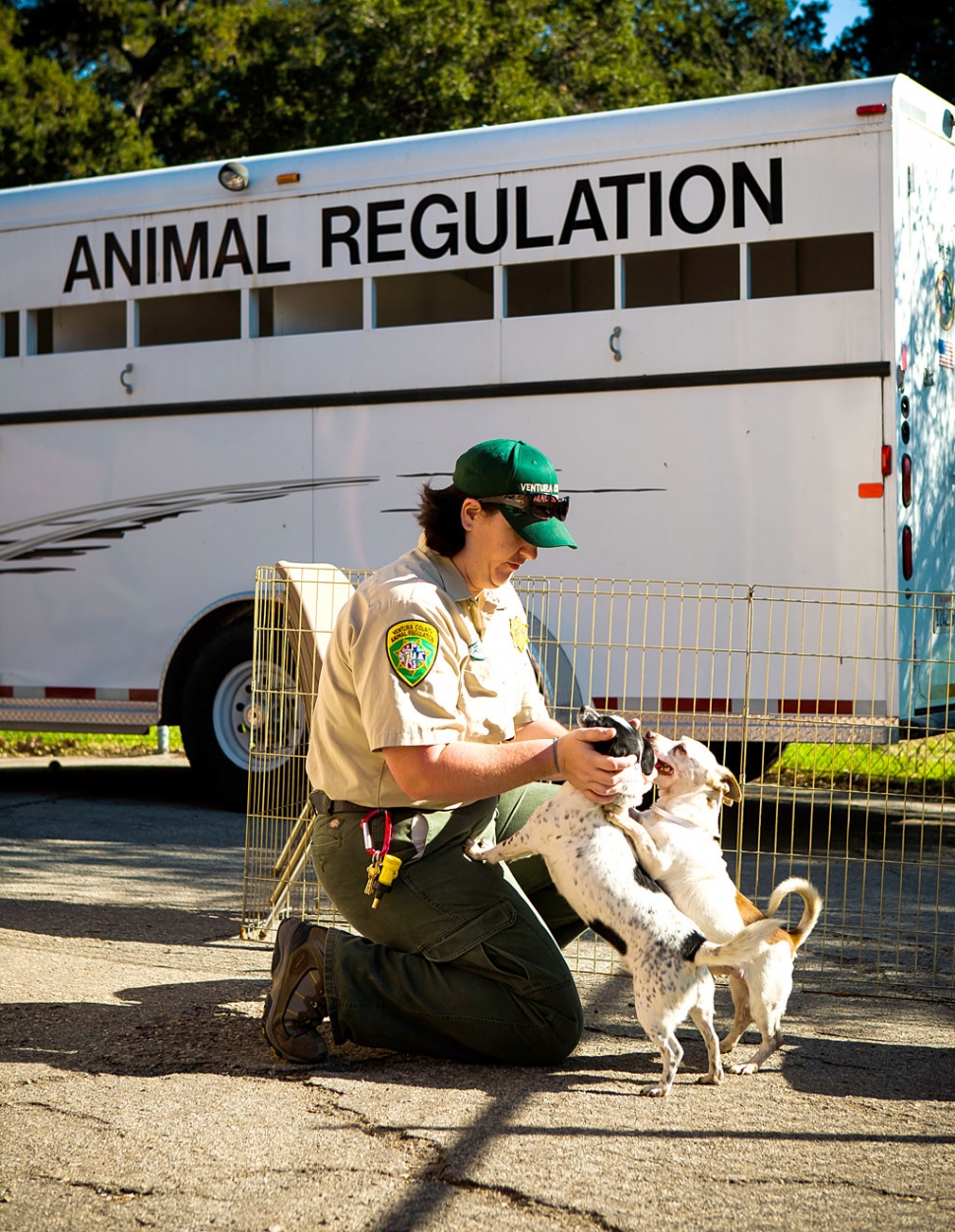 By Gazette Staff Writer — Wednesday, April 17th, 2013
April 28
Fillmore, CA - On Sunday, April 28, license ambassadors from Ventura County Animal Services (VCAS) will go door-to-door in Fillmore to check that pet owners are up-to-date with their current State of California animal licensing requirements.
VCAS license ambassadors will verify the status of pet licenses, sell and renew licenses at the door and distribute dog spay/neuter vouchers that reduce the cost of pet sterilization.
To help prevent the spread of rabies, the State of California requires all pet owners to vaccinate against rabies and purchase a license within 30 days of acquiring a new dog, or with a puppy, after it is four months of age. A rabies certificate is valid for a minimum of 12 months and is required to receive an actual license tag.
The fees for purchasing a Ventura County animal license are $20.00 for spayed/neutered animals (with proof of sterility) or $75.00 for unaltered animals. A 100% penalty applies to all delinquent licenses.
To obtain a new license, pet owners can:
1. Visit the VCAS Camarillo Animal Shelter, 600 Aviation Drive, Camarillo
2. Go to www.vcas.us, click on dogs & dog licenses, print the license application form and mail it to the VCAS Animal Shelter
3. Visit their local veterinarian to complete the paperwork. Check www.vcas.us for a list of participating vet clinics.
For more information on licensing, call: (805) 388-4341, Option 5 and, for information on VCAS low-cost rabies clinics, go to: www.vcas.us and choose rabies vaccine clinics on the VCAS Services and Directory page.
About Ventura County Animal Services
Ventura County Animal Services (VCAS) is a division of the Ventura County Public Health Department; a department of the Ventura County Health Care Agency.
The mission of VCAS is to improve the lives of animals under their care, be timely and compassionate in response to customers, educate through community outreach and public awareness and provide for the health and safety of the citizens and animals of Ventura County.
VCAS rescues, impounds and treats stray, abandoned and sick animals, conducts license sales and rabies clinics, conducts nuisance animal investigations, provides euthanasia and disposal services and assists with animal evacuations during disasters. The agency's Camarillo Shelter houses impounded, stray, abandoned, lost and homeless animals and provides veterinary care, housing and board while the animals await reclaim or adoption.
For more information, call 1-888-223-PETS (7387) or 805-388-4341 or go to www.vcas.us.