VC Garden Club Installs New Officers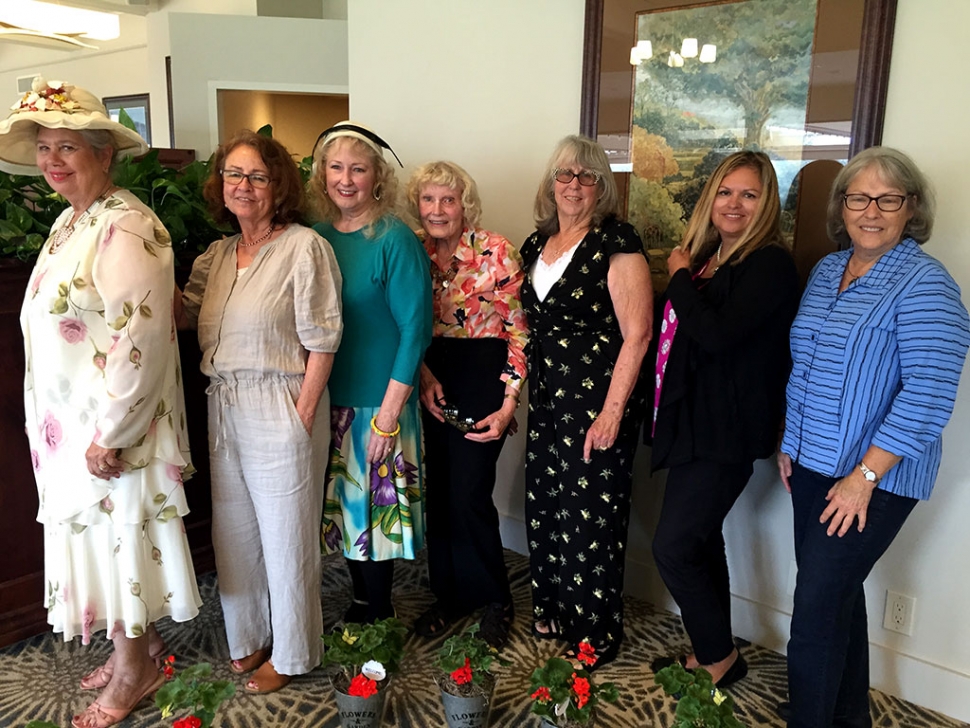 On Wednesday, June 5th, at the Saticoy Country Club, the Ventura County Garden Club elected new officers for the 2019/ 2020 year. Pictured above is this year's new Board of Officers, in no order, President Carol Beckerdite, Vice-President Christine Gallagher, Secretary Jacqualin Starr, Treasurer Carolyn Tulberg, Fillmore Director Ari Larson, Santa Paula Director Louise Oseguera, and Ventura Area Director Jenny Kinney. Photo courtesy Jacqualin Starr, VCGC Secretary.
By Anonymous — Wednesday, July 10th, 2019
The Ventura County Garden Club has elected a new slate of officers for their 2019 - 2020 meeting year. The new officers were welcomed at an installation luncheon held at the Saticoy Country Club in Somis, on Wednesday, June 5th (2019). They are:
President ------------------- Carol Beckerdite
Vice-President ------------ Christine Gallagher
Secretary ------------------- Jacqualin Starr
Treasurer ------------------ Carolyn Tulberg
Fillmore Director -------- Ari Larson
Santa Paula Director --- Louise Oseguera
Ventura Area Director -- Jenny Kinney
The outgoing Vice-President, Marlene Wait, was presented with an appreciation gift for serving the past year on the Board.
During the luncheon, the Club also celebrated one of its long-time members, Geneva Montes, on the occasion of her 98th birthday.
The Club will not be meeting during July and August. If you have any questions you may contact Jacqualin at starrjacqualin@yahoo.com or (805) 816-6019. Have a beautiful summer!