By Jeff Sweeney — Thursday, January 15th, 2009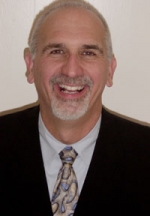 Jeff Sweeney
Superintendent Fillmore Unified School District
Many in the Fillmore community appreciated the new stadium as our football teams, both junior varsity and varsity, had seasons that will be remembered for years to come. Recall last year our watching the progress of the stadium being redone, students, staff, and community waiting in anticipation. Both teams delivered this year with record-setting seasons, shattering several team and individual records. We anticipate the same success next year from these teams. And, we anticipate that our student athletes in soccer and track and field will have the same successful seasons this year.
As you can see when you drive by the stadium, it is still a work in progress. There were some snags found on the field turf prior to the football season that necessitated its total removal and reinstallation. The track, too, has caused some delays. Just like the field turf, the installer is responsible for delivering a first-rate track. Currently, you can see plastic sheeting around the track as the contractor rushes to complete the field so that soccer and track and field can use the stadium this year.
We had hoped that the track could have been completed by now, but several delays have kept that from occurring. First, the original track surface was unsatisfactorily installed, at no fault of the district, and had to be repaired. The repairs to the field were delayed because of the success of the FHS football team as it made it to the CIF semi-finals. Once the football season ended, the soccer teams wanted to use the fields in preparation for the new season. Soccer practice, pre-season games, and two tournaments were scheduled, delaying the finalization of the track even more. We anticipated that the work on the track would occur during the two week Winter Break. Some work was done, but, unfortunately, Mother Nature took over and created more delays due to rain and then wind.
That is where we are today. As long as the winds are present, the final repairs to the track cannot be completed. Once that is completed, the track can then be lined and ready for the track and field season. Unfortunately, these delays have had an impact on the soccer season for our six teams if we don't catch a break with the weather.
We anticipate that the FHS stadium will serve the needs of our District for years to come. Thanks for your patience with these delays as we make sure that there is quality workmanship in the stadium. Then, we can all enjoy the stadium, celebrating the successes of our student athletes and outstanding coaching staff.