By Joyce Schifanelli — Wednesday, August 27th, 2008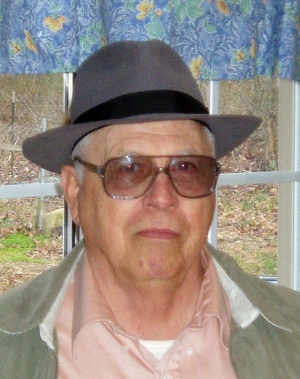 Jim Sasser
It's Jim Sasser's 75th birthday on September 6th! You might wonder who in the world is Jim Sasser? Many in Fillmore, who were around from 1979 through 2003 knew Jim as the owner of Jim's Union Gas Station and Towing Service, and enjoyed the excellent service he and his staff provided. Not as many people knew of Jim's positive presence in the community beyond his business activities.
James Sasser was born the eldest of three children, in Dyersburg, Tennessee in 1933. He attended school while working to help support his family during those difficult times. Seeking work, he moved to Chicago at the tender age of sixteen, where he met and married his wife Patricia in 1954. Shortly afterward, the U.S. Army knocked on his door, and he served a tour of duty in Wiesbaden, West Germany, where the young couple's first child, daughter Donna, was born. Upon his discharge, the Sassers relocated to Baltimore, Maryland and added two boys, James W. and David, to their family.
There, Jim opened his first business, a full service gas station and towing service in 1970 and operated it until 1979, when he relocated to Ventura County, CA. He opened Jim's Union Gas Station and Towing Service at A Street and SR 126 in Fillmore the same year and brought AAA® service into the area.
Through his years in our area, Jim's eye was not only on business. His numerous philanthropic activities included contributions to the Boys and Girls Club; providing tow trucks to Fillmore High School for parades; offering summer jobs to high school students; volunteering at the Commission of Human Concern of Ventura County by providing transportation for the homeless to shelters, and working with the Food Share Program. In addition, he was a great mentor to many local youths.
After retiring, and selling the business in 2003 to his long time friend and partner, Zahid Shah, the grandfather of four remained an advisor until 2005, subsequently returning with Patricia to Tennessee, and numerous family and friends. Nevertheless, Jim Sasser's friends and co-workers in Fillmore still remember and miss him. They, and especially the staff at Jim's Fillmore Towing and Auto Repair (located at 1515 Ventura Street), including Zahid, Bobby, Javier, Dino, Poncho, Adrian, Janet and Kris, wish him the happiest and healthiest of 75th birthdays, and a giant cheer for each quarter century of his amazing life.