Teachers Breakfast Gives Opportunity to Protest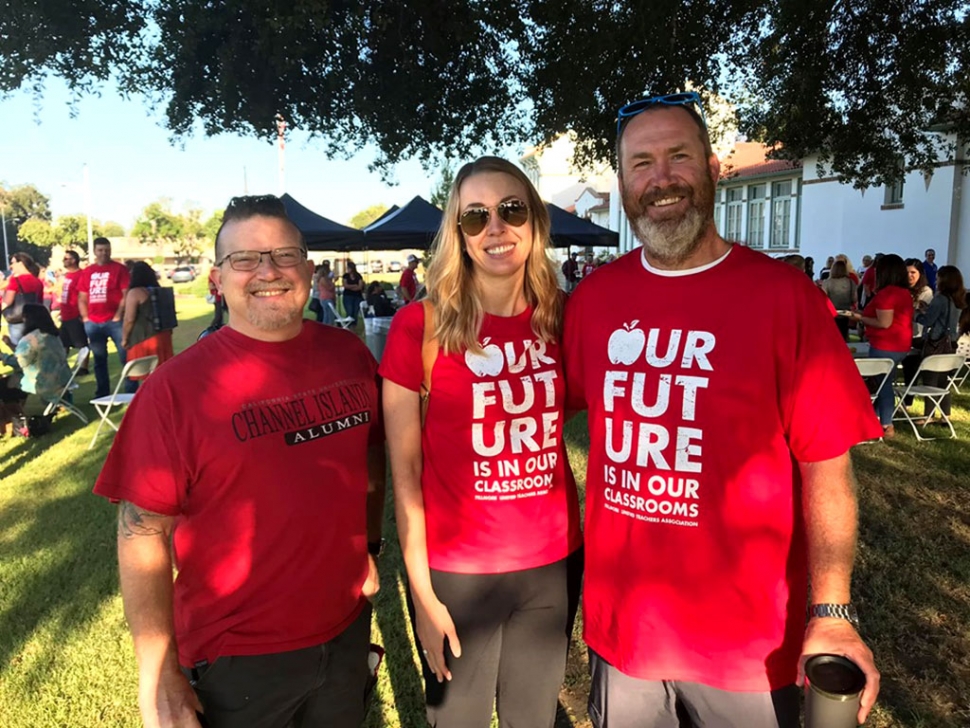 On Monday, August 12th Fillmore Unified School District teachers gathered for a welcome back goodies from the FUTA, and breakfast hosted by FUSD. Many teachers were wearing red to protest the actions of the Fillmore Unified School District managers. Teachers are currently in negotiations with FUSD regarding living wages ad health care. Photos courtesy Fillmore Unified Teacher's Association Facebook page.
By Anonymous — Wednesday, August 14th, 2019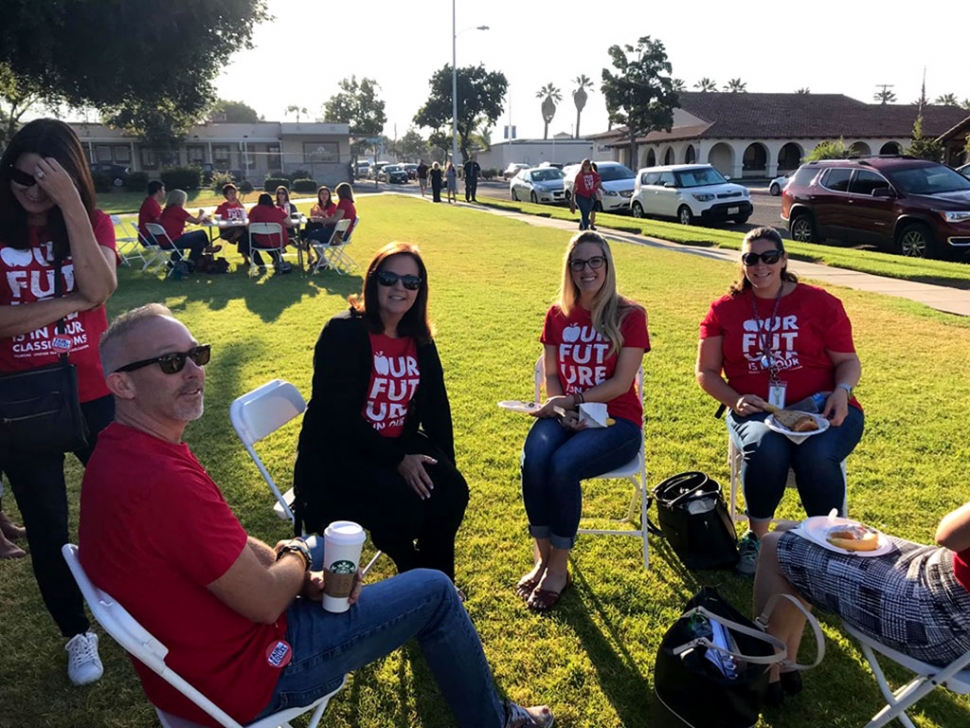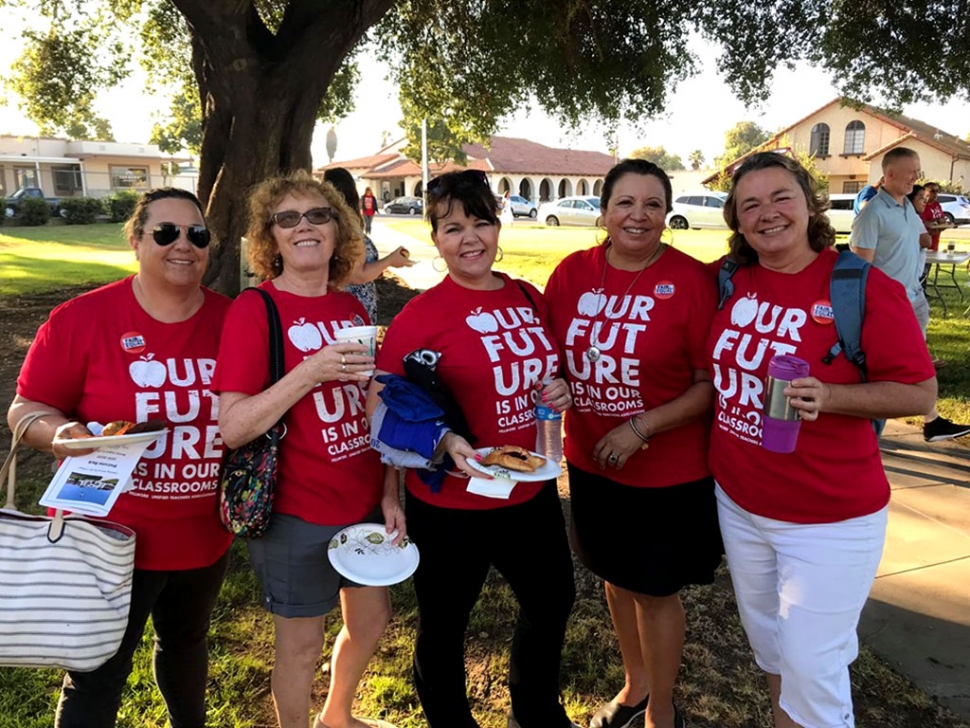 Article courtesy California Teachers Association and Fillmore Unified Teachers Association
The 200 Fillmore Unified Teachers Association (FUTA) members were seen wearing red on the first day of school, August 12, to protest bad behavior by Fillmore Unified School District managers. Fillmore teachers are at impasse in negotiations with this financially healthy district over a living wage and health care.
"There is no other expenditure more important than investing in a stable and highly qualified team of educators to work directly with our students," said FUTA President Tammy Ferguson. "We want to attract and retain the best teachers for our students. Educators simply want a living wage and health benefits for their families."
Teachers are outraged district managers gave salary hikes and health benefits to district administrators while offering the professionals who work with students every day a low salary proposal plus a plan that significantly reduces and limits health benefit payments for only FUTA membership.
"What kind of school district spends more for administrators and management positions than any other school district in Ventura County, but consistently keeps their educators the lowest paid in county? What kind of school district treats one group of employees disparagingly by giving them less money for health benefits?" Ferguson asked.
"It is beyond my comprehension that the School Board and Superintendent would willingly treat our educators with such little respect knowing they are on the front lines of educating the students and the face of Fillmore Unified," she added. "Our students deserve better. Our educators deserve better."
FUTA declared impasse in June. A state mediator appointed by the Public Employment Relations Board (PERB) will now be brought in to help the parties reach an agreement.