By Gazette Staff Writer — Wednesday, September 24th, 2008
The City's Assistant Planner, Manuel "Manny" Minjares, provided a tour of our new swimming pool complex, Thursday. Construction seems on time with completion expected in January of next year. The pool itself has been concreted, and now awaits a thick coat of plaster which will be applied shortly before pumping the water. The pool will have a depth of 7 feet, for swimming only – no diving.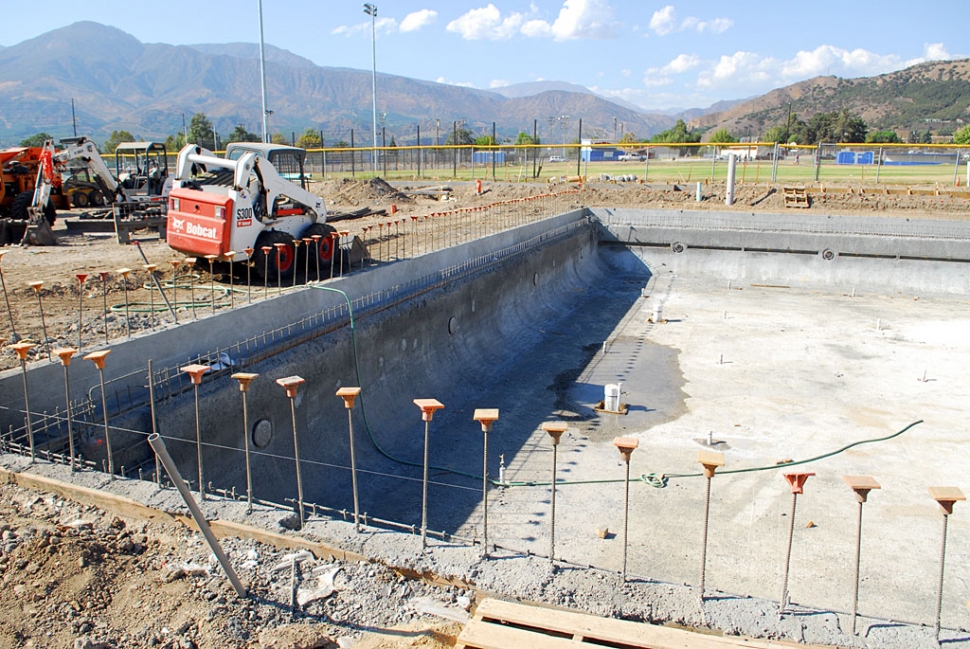 Above, Fillmore's new swimming pool, almost ready for the plaster coat. Our new swimming complex will include a tennis court and special area for child recreation.