Suspect Arrested for Grand Theft of Copper Wire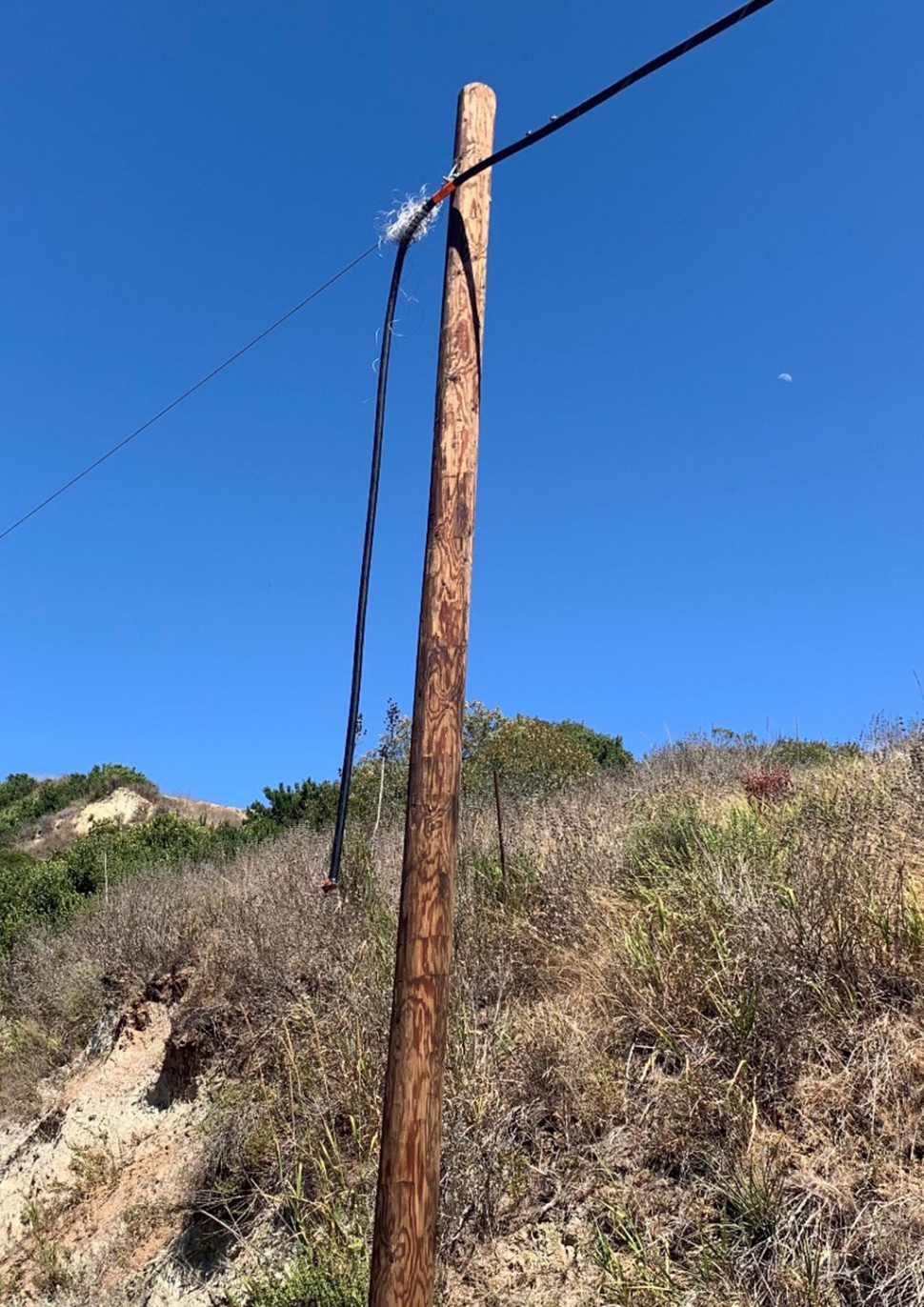 By Ventura County Sheriff Department — Wednesday, July 13th, 2022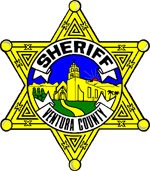 Ventura County Sheriff's Department
A 33-year-old Santa Paula resident was arrested for stealing approximately 80 feet of telecommunication copper wires from Southern California Edison utility poles.
On July 6, 2022, at about 3:00 PM a resident witnessed three suspects cutting the telecommunication copper power lines flanking the roadway of South Mountain Road near Balcom Canyon Road in the unincorporated area of Ventura County near Fillmore and called the police.
Patrol deputies and station detectives immediately responded to the scene. One suspect, Sergio Vasquez Gutierrez was detained, and he was positively identified as the suspect seen cutting down the wires. In addition, Gutierrez was in possession of approximately 100 feet of copper telecommunication wire, cutting tools, and a ladder. Evidence photographs attached.
Further investigation revealed several sections of telecommunication copper wire had been cut from Southern California Edison utility poles. The two other suspects fled and were not located at this time.
Thieves who steal wire containing copper recycle the stripped metal for money at recycling centers. Approximately 5,000 feet of cable has been stolen from this area over the recent months.
Gutierrez was booked at the Ventura County Main Jail for violations of Grand Theft, Criminal Conspiracy, Felony Vandalism, and Possession of Burglary tools. Gutierrez is currently on probation for theft related crimes. Gutierrez remains in custody and he is not able to post bail due to a probation violation hold. His court date is set for July 8, 2022.
Anyone with information pertaining to this crime or any other crimes are urged to contact The Fillmore Police Station @ (805) 524-2233 or the below listed detective. The reporting party may remain anonymous.
The Ventura County Sheriff's Office has established a secure database to log information about who has security systems. If you would like to register your system and allow authorities to contact you, should a crime occur in/or near where your cameras are installed we ask that you email the Fillmore Police Department at fillmorePD.CameraShare@ventursa.org.
Join us in the fight on crime by following us on Twitter @fillmoresheriff, Facebook, Instagram @VCSHERIFF, and with Nixle by texting your zip code to 888777 to receive local law enforcement and public safety alerts and advisories.
Nature of Incident: Suspect Arrested for Grand Theft of Copper Wire
Report Number: RB# 22-89375
Location: Balcom Canyon/South Mountain Road, Ventura County
Date & Time: July 06, 2022 @ 3:00 PM
Unit(s) Responsible: Fillmore Patrol Services, Fillmore Detective Bureau
(S)uspects, (V)ictims, (P)arty, (D)ecedent City of Residence Age
(A) Sergio Vasquez Gutierrez Santa Paula, 33
Prepared by: Sergeant Will Hollowell
Approved by: Captain Garo Kuredjian
Ventura County Crime Stoppers will pay up to $1,000 reward for information, which leads to the arrest and criminal complaint against the person(s) responsible for this crime. The caller may remain anonymous. The call is not recorded. Call Crime Stoppers at 800-222-TIPS (8477).