Superintendent's Community Meetings
By Anonymous — Wednesday, March 4th, 2020
Gathering Community Input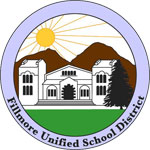 Fillmore Unified School District
The Superintendent of the Fillmore Unified School District has scheduled a series of stakeholder meetings in the month of March.
First meeting scheduled for March 11th 6pm – 8pm at the Fillmore High School Library.
The purpose of the meetings is to provide parents, staff, students and community members an opportunity to give input for the District's Local Control and Accountability Plan (LCAP).
The LCAP is an important element of the Local Control Funding Formula (LCFF) which is how public-school districts are funded in California. The LCAP is a three-year District-level plan which is updated on an annual basis. The LCAP describes the District's goals and specific actions, including expenditures, the District will take to achieve the goals and measure progress toward District goals.
The LCAP is designed to address the needs of all students and those students in specific groups including English Learners, Foster Youth and Low-Income students.
A key part of the LCAP annual update is the gathering of input from members of the District school communities.
Important Topics will be considered including:
- Academic Instruction and Intervention
- Behavior Support for Students & Social Emotional Learning
- School Safety
- School Facilities
- Parent Engagement
Childcare, interpretation and light snacks will be provided.
For more information, contact: Principal John Wilber