St. Francis Dam Commemorative Plaque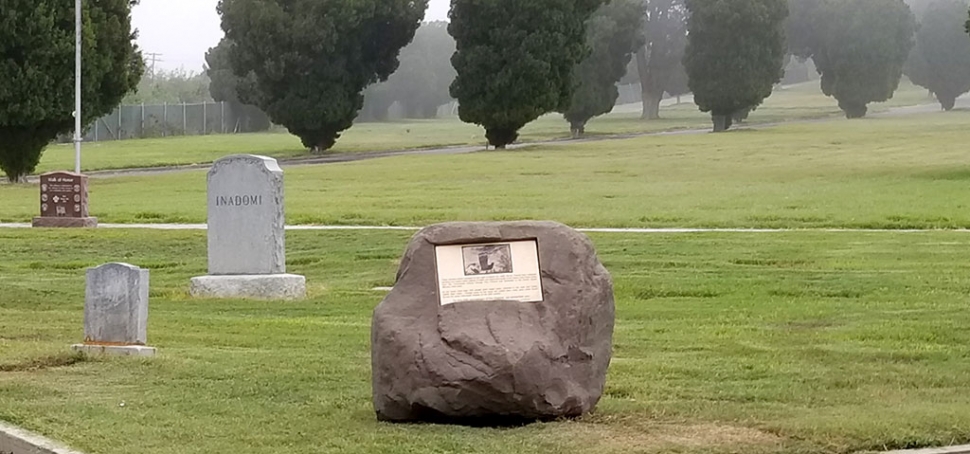 Pictured above is a photo memorial plaque for the St. Francis Dam which sits at the Bardsdale Cemetery.
By Gazette Staff Writer — Wednesday, September 12th, 2018
Submitted by Martha Gentry, Fillmore Historical Museum, St. Francis Dam Commemoration Committee
The St. Francis Dam commemorative committee is happy to finally have placed the memorial plaque at the Bardsdale Cemetery. Many thanks to Lin Thomas who donated the rock which was found on his ranch. Thanks also to Sam Bennett and Johnny Zavala who retrieved the rock and took it to Fillmore Lumber where Butch Foy installed the plaque. Sam and Johnny were responsible for moving the rock to the cemetery and placing it in a prominent location near the burial plots of many of the victims of the flood disaster. Doug Basolo, manager of the cemetery, was also instrumental in deciding on the location and placement of the stone. This was the culmination of the 90th anniversary events commemorating the collapse of the St. Francis Dam.