The Sespe Players Need YOU!
By Gazette Staff Writers — Thursday, May 26th, 2022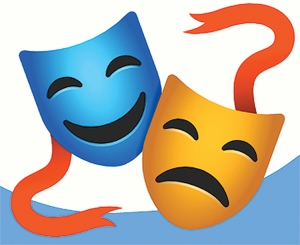 Where: Fillmore High School Drama Room – right across from the Memorial Building
When: June 1st at 6pm
We are a culturally rich community, but we have been missing a vital part of our artistic core – live theatre. It's time we pushed for return of this much-loved art form that has been such a vital part of our community – our culture – for decades. It's time for The Sespe Players.
After a challenging couple of years (due to the pandemic), your local community theatre troupe, The Sespe Players, Inc., are gearing up for the upcoming season. Our first production is in the planning stage and the rest of the performance schedule is yet to be established. We could sure use your input!
On June 1st, at 6pm, The Sespe Players will meet in the Drama Room at Fillmore High School (directly across the street from the Memorial Building). We will be discussing the upcoming jukebox musical (woohoo!), available performance spaces, future productions, and welcoming our new and returning members (YOU!). Every performance troupe needs actors, of course, but we would welcome any and all with the desire to help with set construction, lighting design, costuming, prop handling, directing, stage managing, accounting… you name it, we could use your talents!