SCV Boys & Girls Club Names Youth of the Year
By Gazette Staff Writers — Wednesday, March 16th, 2022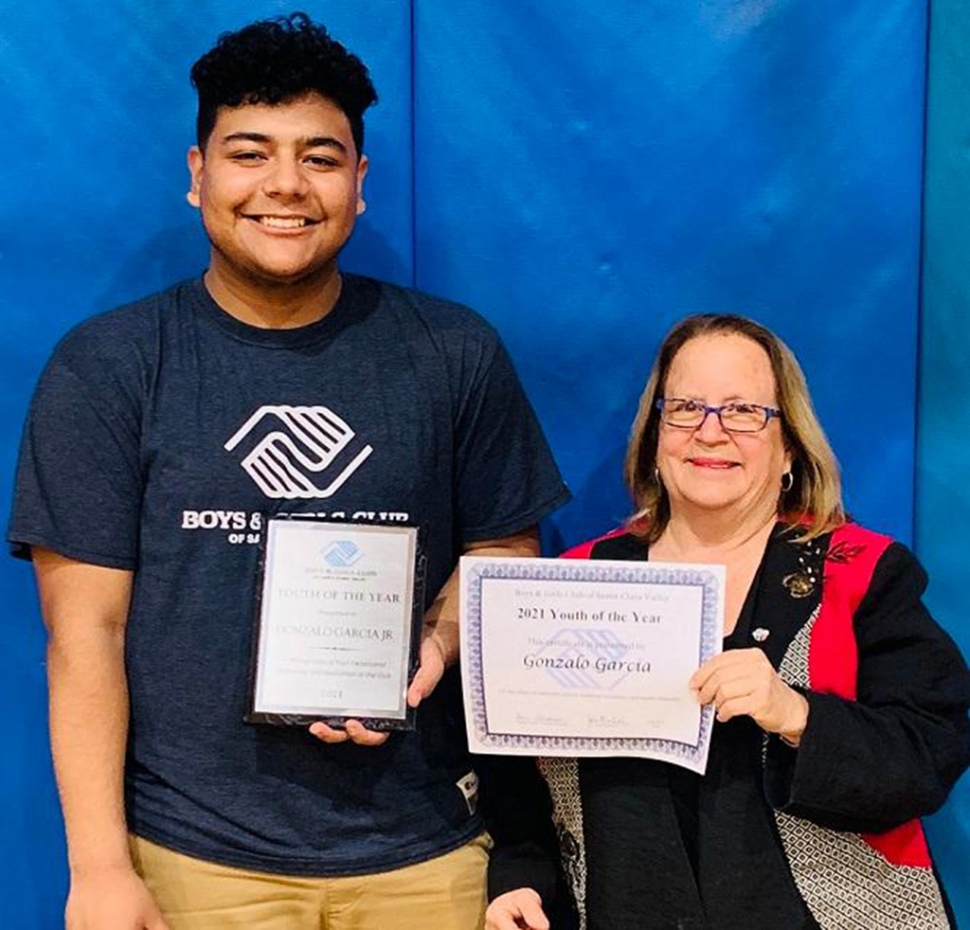 (l-r) Santa Clara Valley Boys & Girls Club Youth of the Year, Gonzalo Garcia Jr. with SCVBGC CEO Jan Marholin.
March 2022
Congratulations to our Youth of the Year representative Gonzalo Garcia Jr.
Youth of the Year is our signature effort to foster a new generation of leaders, communicators and goal setting young adults to prepare them to meet the challenges of adolescence and adulthood.
Gonzalo from our Fillmore Clubhouse was picked because he has the signature qualities of a leader. He excels as a good communicator, problem solver, and a motivator. Gonzalo also had stellar letters of recommendation commending his extraordinary efforts to be a positive role model for anyone around him.
Join us in congratulating Gonzalo for his achievements and for being an agent of change. We are proud to have him represent the Boys & Girls Club of Santa Clara Valley and we look forward to watch him achieve his goals.