Scholarship set up in Chief Landeros' name
By Gazette Staff Writer — Wednesday, February 10th, 2016
Fillmore Women's Service Club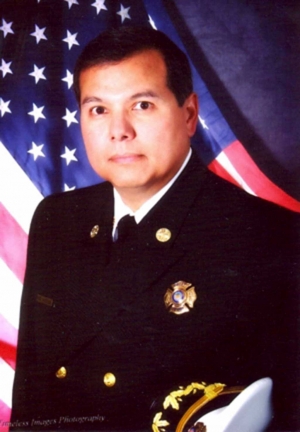 Chief Rigo Landeros
[PO Box correction] The Fillmore Women's Service Club has lost a friend with the passing of Fire Chief Rigo Landeros. We got to know Chief Landeros over the years working on the Fireworks Booth, and at other community projects. An exemplary example of a City Official, he was always understanding, helpful, and made a point to be available to answer questions by phone. Chief Landeros contributed so much to the community of Fillmore and will be missed by all.
The FWSC Club members send their thoughts and prayers to Rigo's family, extended family and friends.
The Club members voted to present a Scholarship honoring Chief Rigo Landeros, in his name to a graduating High School Student in June.
Anyone wishing to make a tax deductable donation to this Community Scholarship can do so by sending a check to the FWSC, P.O. Box 151, Fillmore, 93016. Please write Rigo Landeros in Memo. Any questions or more information call Susan Banks at 524-2020.