Rotary Club Recognizes Ernie Villegas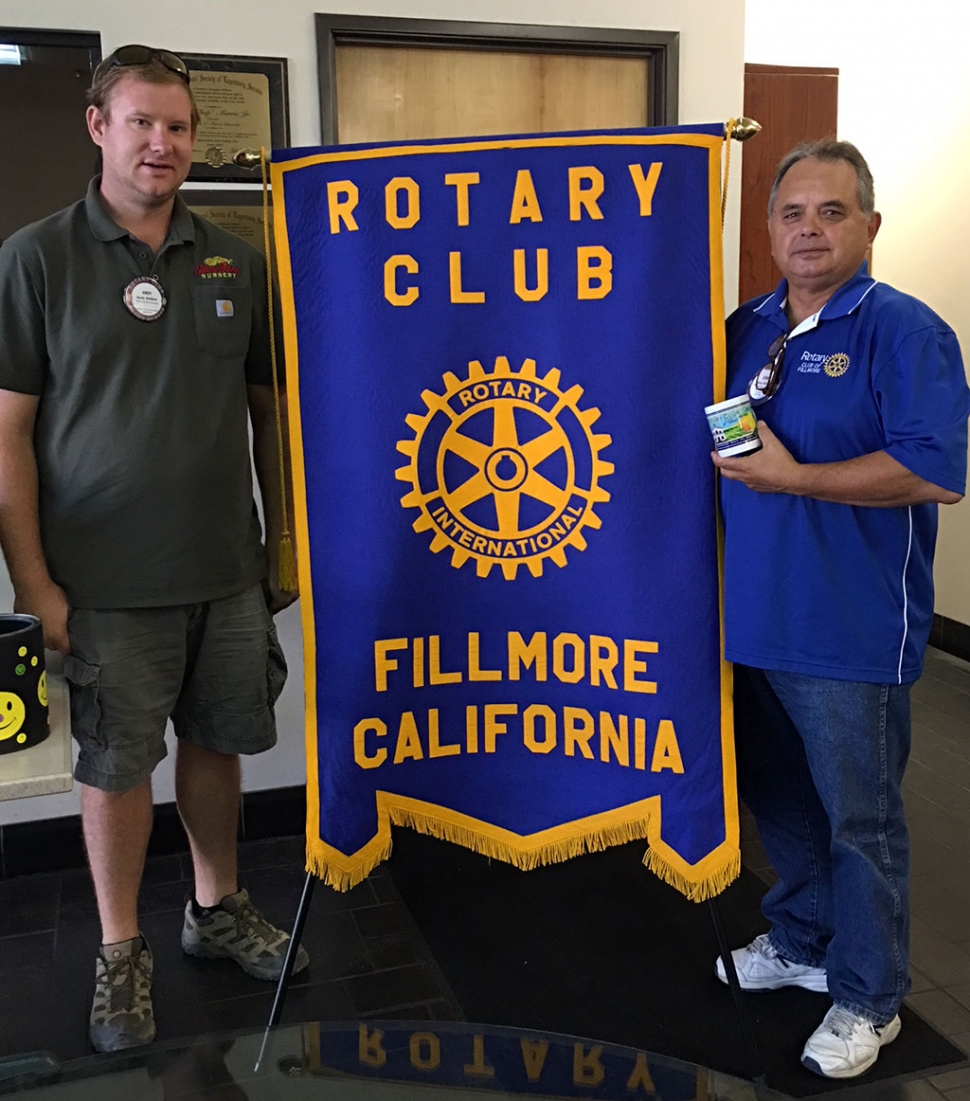 (l-r) Rotary Club President Andy Klittich presenting Ernie Villegas with a mug to recognize all the time he has dedication he has put into the Designation Fillmore program. Photo courtesy Martha Richardson.
By Gazette Staff Writer — Wednesday, August 15th, 2018
Submitted by Martha Richardson
Rotarian, Ernie Villegas gave and interesting and enthusiastic program on Destination Fillmore. He and a dedicated "team of champions" are committed to making Fillmore the place to be and to come to. We have our Train and City events which are drawing people, but we need more to bring in monetary resources. There are ideas to bring in small microbreweries, new ice cream store, more music downtown, and other small businesses that will draw visitors and locals as well as filling empty buildings. FAB, the Fillmore Association of Business is working with current merchants to improve and retain their business. They are encouraging family friendly events like the Porch Fest, events at diamond Realty and the Fillmore Alumni Association. With new technology we can get the Fillmore "word" out. There is a Fillmore webpage, in progress which will show all that is happening here. Some say why change things, but we all know most people are shopping and eating out of town. We need to make our downtown a great place to shop, eat, and enjoy by all.