Rotary Club of Fillmore Learns About the Abundant Table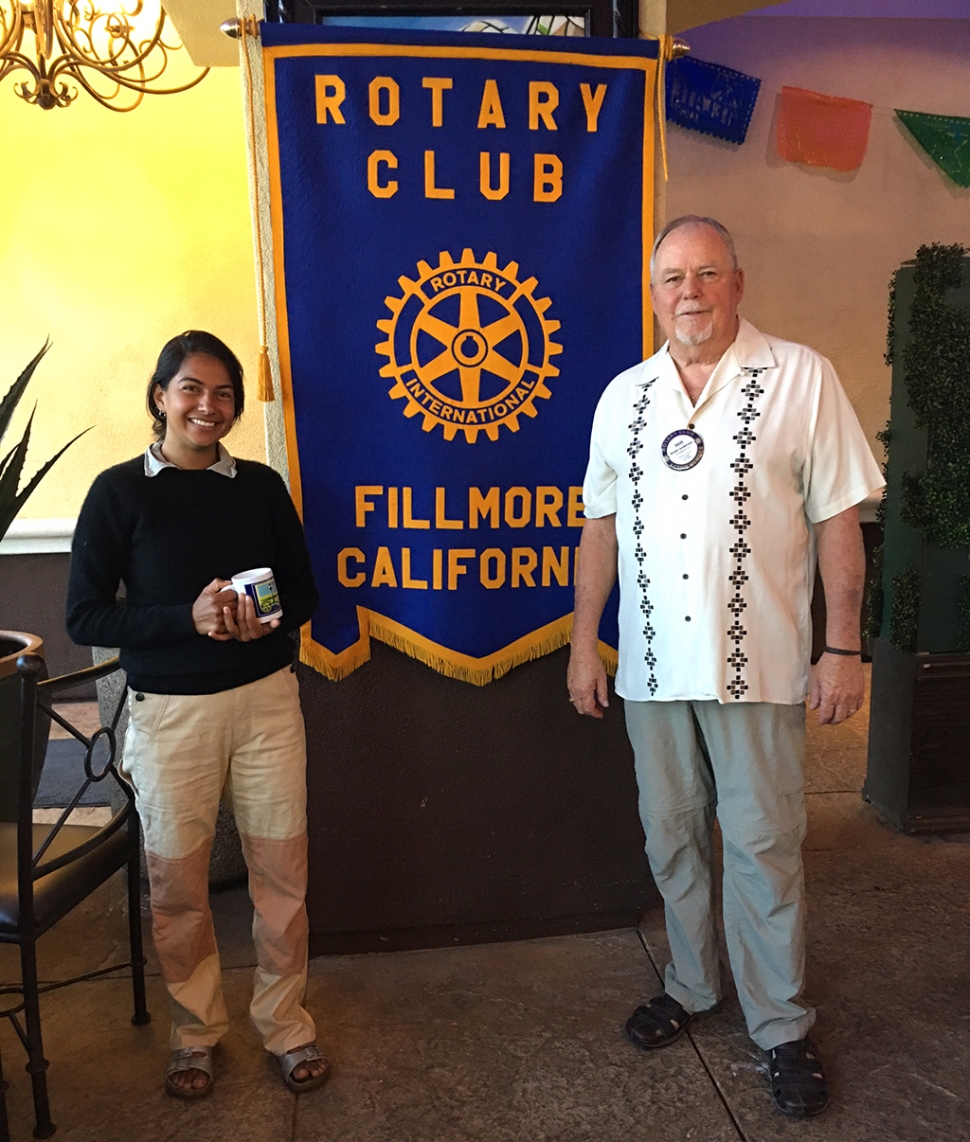 (l-r) Shanti Sandosham receiving a Fillmore Rotary mug from club President Dave Andersen. Photo Credit Rotarian Martha Richardson.
By Gazette Staff Writers — Thursday, September 1st, 2022
The Rotary speaker last week was Shanti Sandosham from The Abundant Table. It is a non-profit which grows vegetables and donates to those in need. She attended UC Davis and majored in farming and graduated from Channel Islands Univ. When she found this organization she knew this was her calling. They are now farming on the King & King Ranch on Guiberson Road. They grow tomatoes, peppers, lettuce, fennel, etc. They box up the vegetables and deliver them all over the county. They hope to give tours to students, teach them about growing and even let them harvest.