Rotarian Shares Backpacking Tips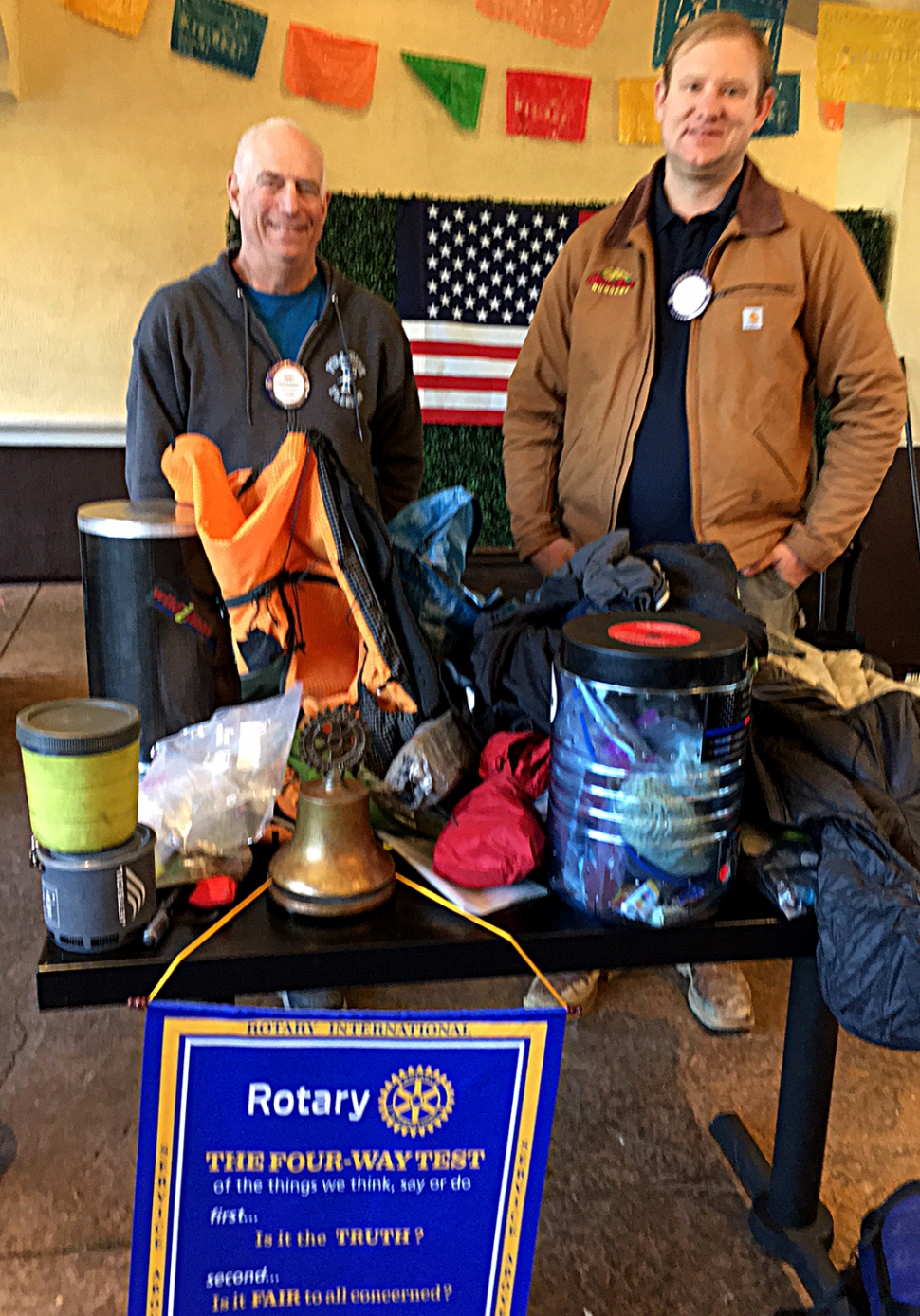 (l-r) Rotarian and guest speaker Jerry Peterson with Fillmore Rotary Club President Andy Klittich. Photo courtesy Rotarian Martha Richardson.
By Gazette Staff Writers — Wednesday, December 22nd, 2021
Rotarian Jerry Peterson has been hiking for several years and last week brought his backpack and informed Fillmore Rotary Club about how he prepares for his excursions. They learned that the pack weighs about 27 lbs without water. Some of the items he carries are three liters of water, a water filtration bag, a solar panel for powering his phone, a sleeping bag, gloves, bug spray, fishing pole, tent, hiking poles, basic clothes with soap, and a rope to wash and hang dry. He also takes his personal items and first aid kit. Some items are inflatable, so they don't take up much room. When everything is in the backpack it weighs about 43 lbs. Peterson is ready for his next adventure!