Retired Flag Drop Box Now Available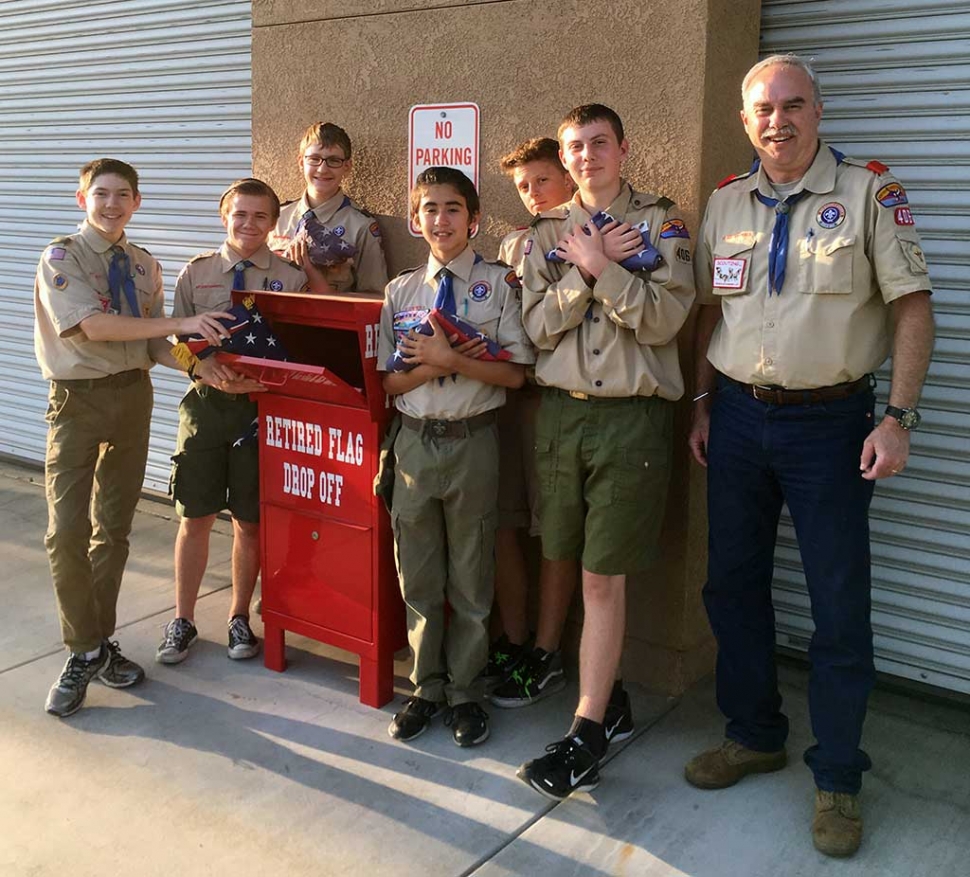 Boy Scouts from Troop 406: James Chandler, Matt Van de Mheen, Jared Fairall, Jr. Escoto, Timmy Vargas, Matt Henschel, and Brett Chandler, Scoutmaster, are shown emptying the flag retirement drop box.
By Gazette Staff Writer — Wednesday, June 8th, 2016
Do you have an old U.S. flag that has frayed edges and faded colors? Boy Scout Troop 406 has a collection box in front of the Fillmore Fire Station on Sespe where you can deposit that flag and the Boy Scouts will retire it in a dignified ceremony. The Scouts have retired over 200 flags in the last year.
During the ceremony the Senior Patrol Leader reads a script that describes the flag and the meaning of the stripes, stars and blue field they are on. During the reading the flag is ceremoniously folded into a triangle. Then the pledge of allegiance is spoken by all. At the end of the reading the flags are placed into a fire and the Scouts give a solemn salute. In the background, a trumpet plays taps to complete the program.
Celebrate Flag Day on June 14th by flying your flag at home and depositing any damaged flags in the box at the Fillmore Fire Station.