Pool construction progress
By Gazette Staff Writer — Monday, August 25th, 2008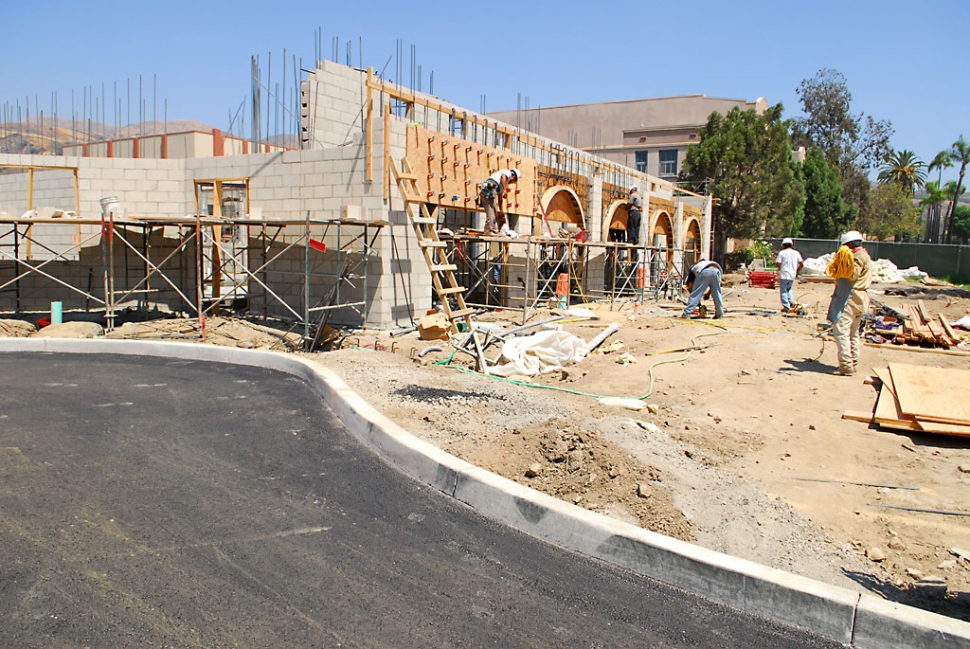 The entryway to Fillmore's new swimming pool complex has been paved, with curbs.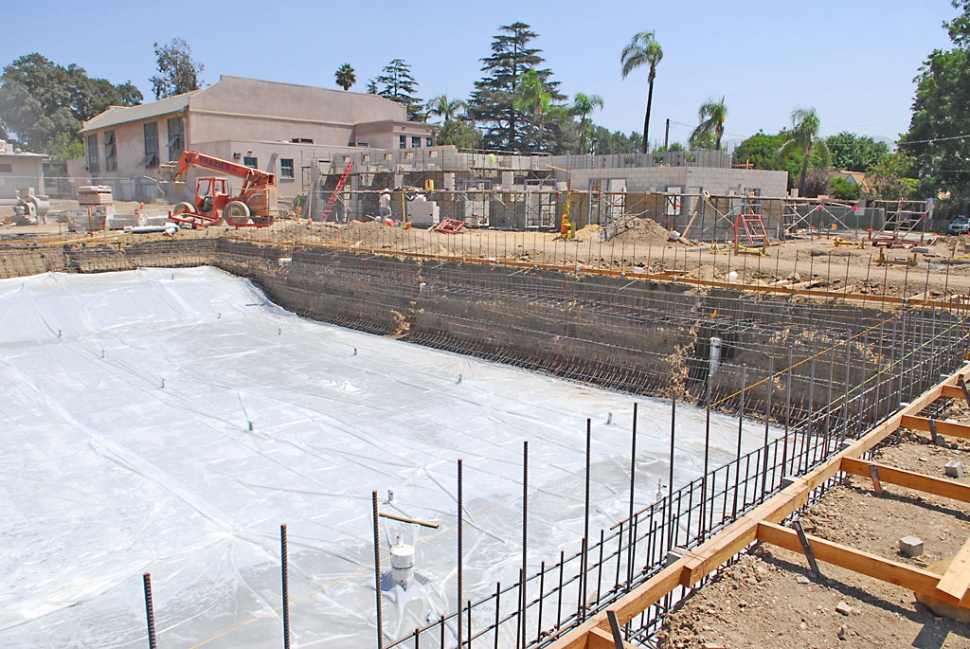 The concrete floor of the swimming pool has been poured. It is now covered with a plastic sheeting in order to facilitate curing.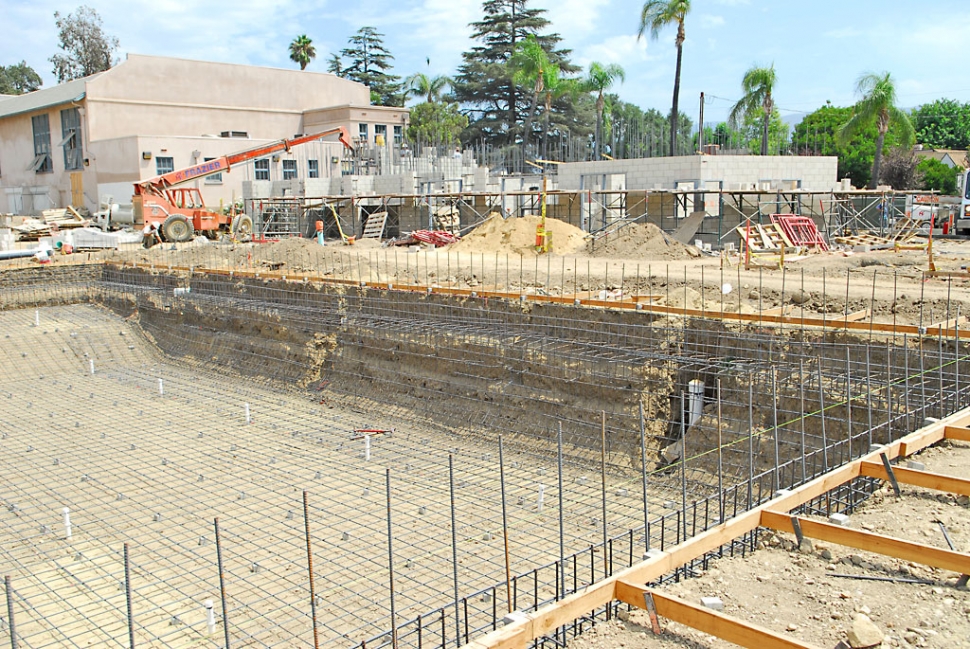 This photo was taken shortly before the pool's floor was poured. A heavy re-bar grid-work is in place to receive the concrete.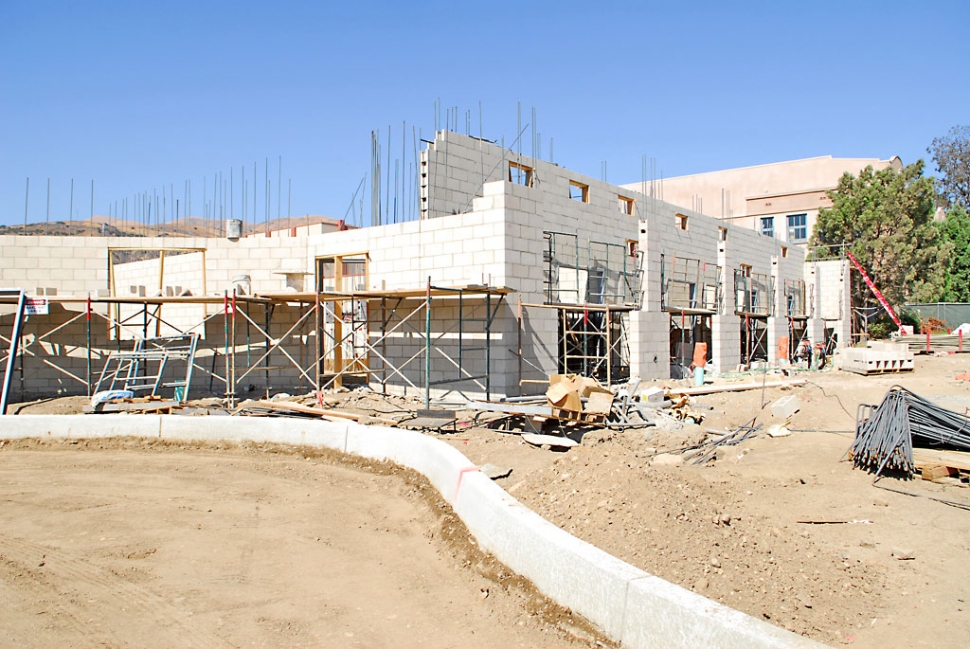 This photo shows the entrance way to the pool complex before being recently paved.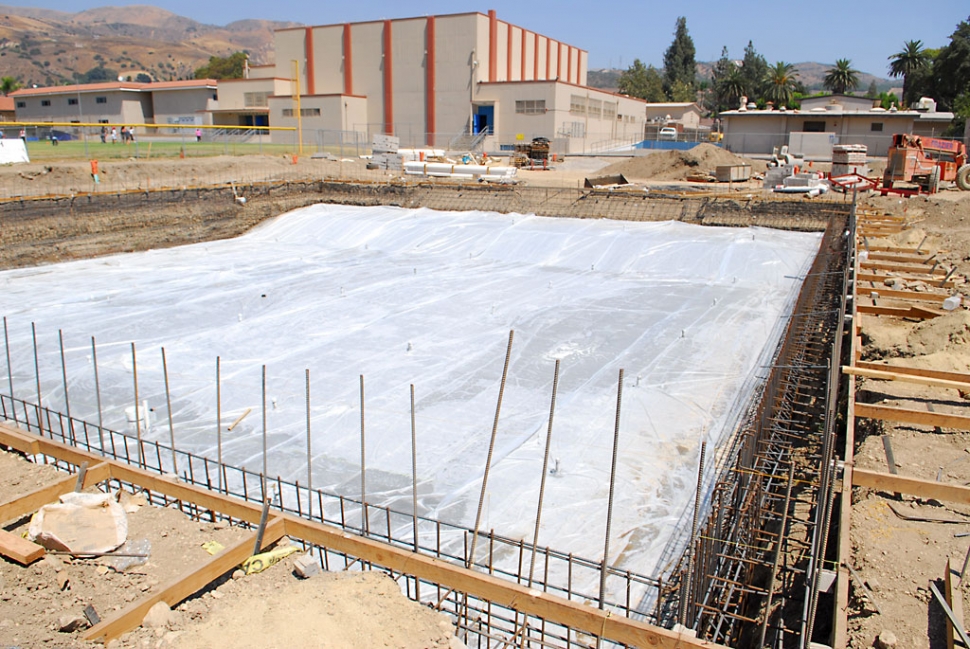 A different photo angle, looking East, of the swimming pool after the floor was poured.