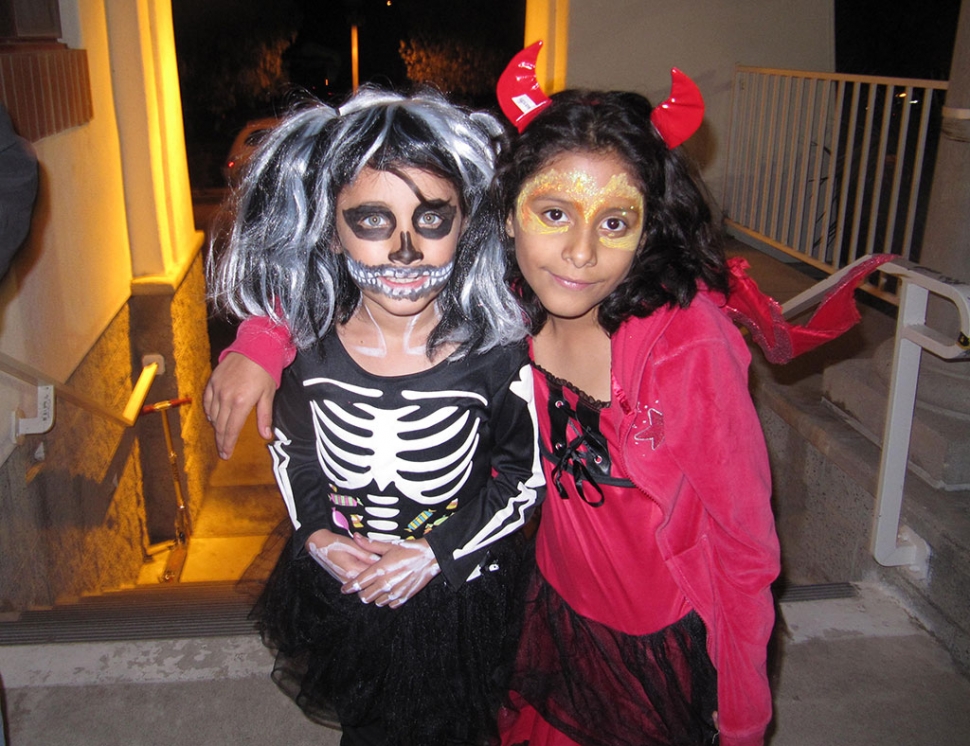 Yulissa Aguliar and Alondra Ochoa
By Gazette Staff Writer — Thursday, November 15th, 2012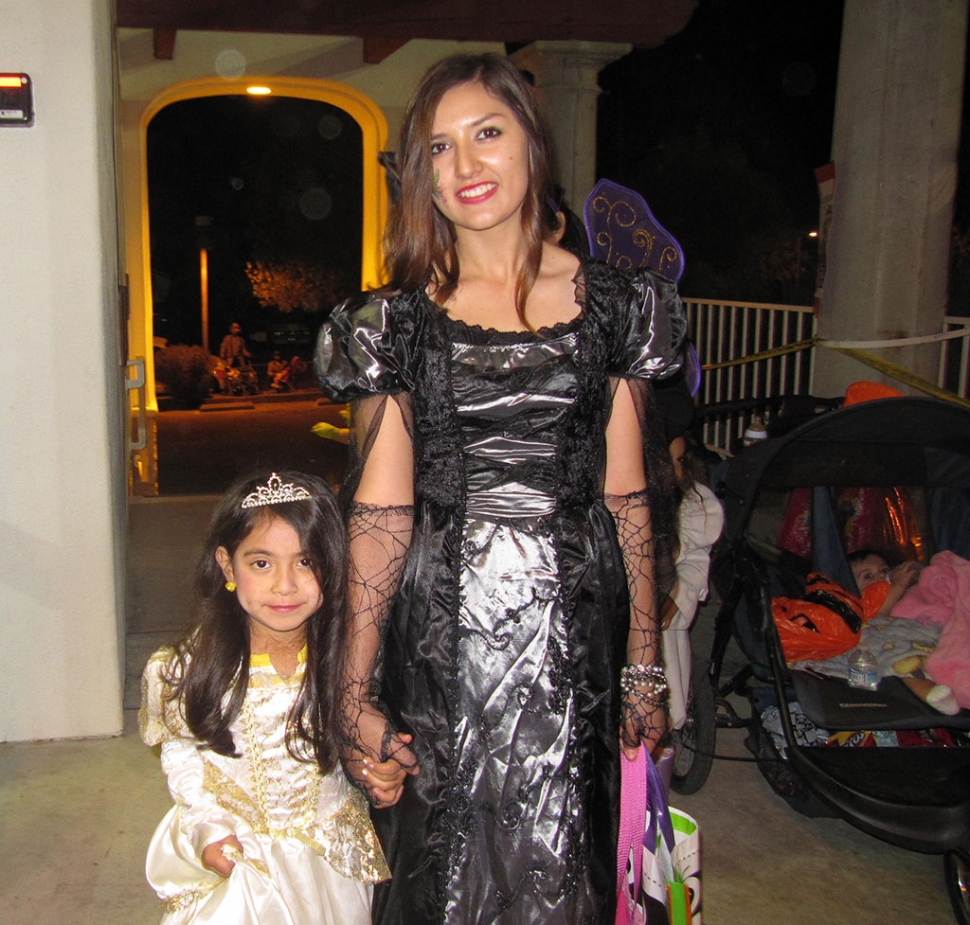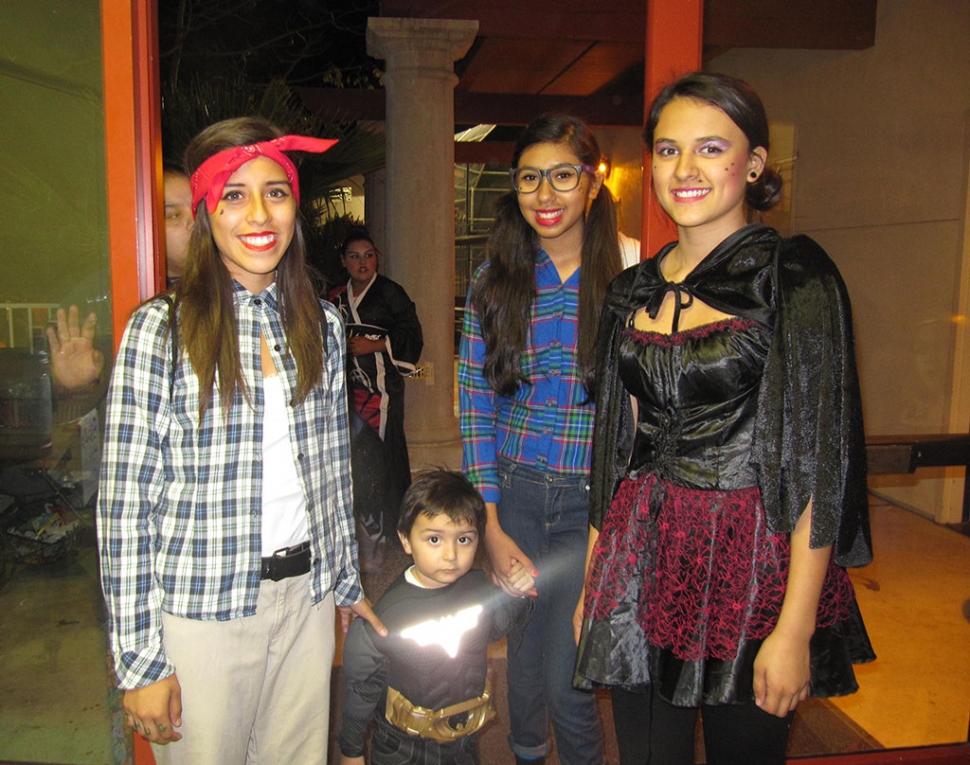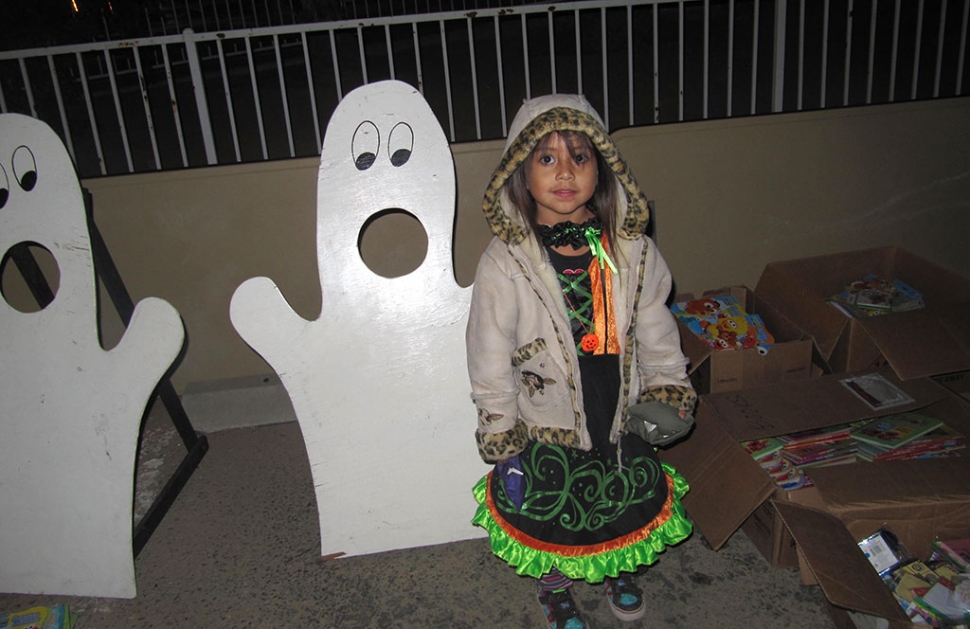 Javlin Galan
About two hundred Piru children and their families flocked to a good old-fashioned Haunted House created at the Piru Community Center on Halloween night, enjoying games, free hot dogs and candy treats.
A partnership of Piru Neighborhood Council members and community volunteers created the colorful maze of ghostly pirates, witches, giant spiders, skeletons, bat caves and a glowing pumpkin patch. Even a headless horseman made an appearance, scaring those brave enough to walk through the cavernous Community Center room. Children in their trick-or-treat costumes walked past the scarecrow corner and laughed or cried when a blast of compressed air hit their legs. Bloodcurdling screams were heard as volunteers dressed as skull men, goblins and other apparitions jumped up to scare teens and adults rounding the corners of the maze.
It was all for a good cause, according to organizers Fredy Galan and Luanne Schaper, since many of the participants paid a small donation to help the children of Piru. The proceeds from the Haunted House will go towards the purchase of books to be donated to students attending Piru Elementary School.