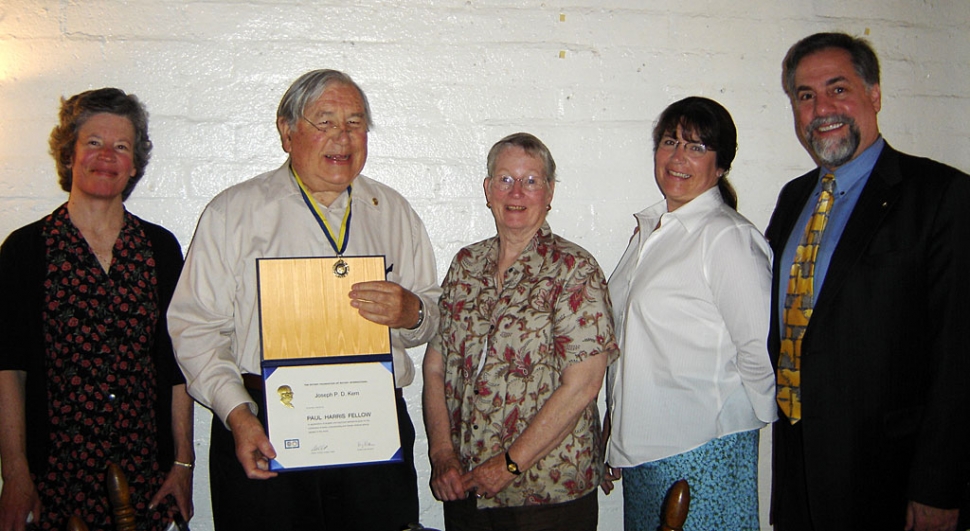 Joseph Kern accepting the Paul Harris Award.
By Anonymous — Friday, April 18th, 2008
Mr. Joseph Kern was presented a Paul Harris Award from the Rotary Club of Fillmore-noontime. He has been an active member for over forty years. His wife, Lynda, and three of his children Hannah Tulderg, Peter Kern, Mary Orellana and his son-in-law Robert Orellana were present for the celebration. He received the three emblems of the Paul Harris Award the pin, the medallion and the certificate. Paul Harris founded Rotary in Chicago in 1905 and was the first award winner. Pictured l-r are Hannah Tulderg, Joseph Kern, Lynda Kern, Mary Orellana, Robert Orellana. Missing from photo was Peter Kern.