Open House at Kings Corner Training Stables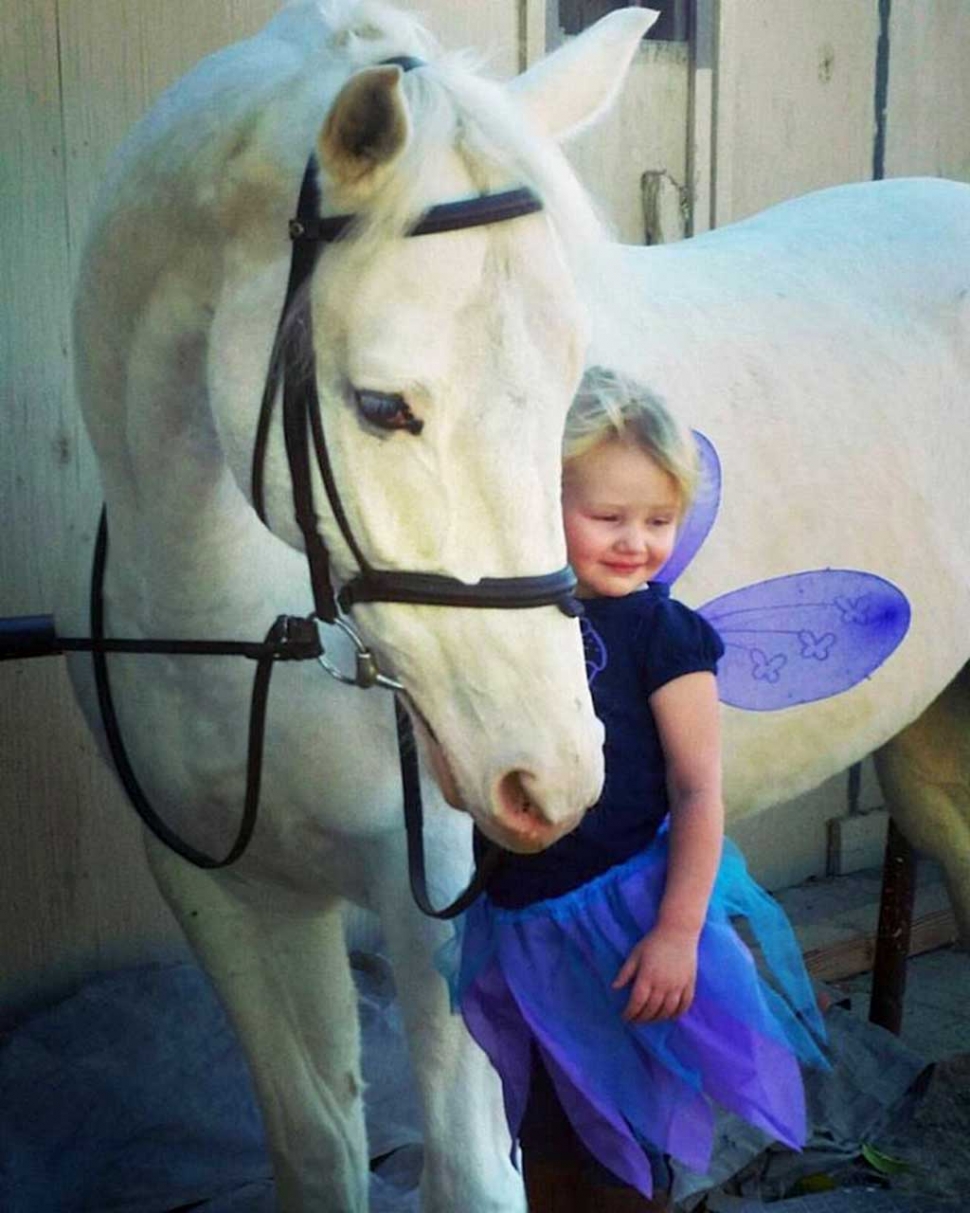 By Gazette Staff Writer — Wednesday, December 9th, 2015
Kings Corner Training Stables is holding an Open House on Saturday, December 12th from 10:00 am to 4:00 pm.
Kings Corner Training Stables is owned an operated by World Champion Rider and Trainer, Taurie Banks and has been producing top horses and rider for over twenty-five years. She will be available to answer your questions about horses and their care.
This is a great opportunity to meet the horses of Kings Corner Training Stable. See World Champion Stallion "Tribal King", World Champion Stallion "See En Magic" and "White Pharaoh" who was the stunt horse for Disney's 2013 "The Lone Ranger" movie starring Johnny Depp and Armie Hammer.
Come and get your photo with the Lone Ranger's "Silver". There are costumes that you can dress up in. Look like the Lone Ranger, a fairy with a magical white horse, or dress up as a knight from the Kings Corner. There will also be horse and pony rides. Proceeds from the Open House go towards competition fees for these amazing horses.
Information on the services that Kings Corner offers will be available, as well as Gift Certificates for Riding Lesson which make a great Holiday Gift.
The United Pegasus Foundation will be there with information about their program and how you can help. United Pegasus Foundation is a non profit organization founded in 1994 dedicated to the rescue of equines. United Pegasus has become one of the largest thoroughbred retirement, rehabilitation and adoption organizations, saving hundreds of former racehorses from slaughter by giving them a well deserved retirement, or second career. Two of the retired racehorses are at Kings Corner Training Stables for retraining to become show horses.
There will be other booths offering information on their products and services, and the neighbors, "Chivas Skin Care" is having their Holiday Boutique. So come and meet some wonderful animals and get your holiday shopping done while your at it.
Kings Corner Training Stables are located at 2230 Bardsdale Avenue, Fillmore. (805) 551-9244 www.kingscornerstables.com or find them on Facebook.