One Step a la Vez, Voices from the Well
By Gazette Staff Writer — Wednesday, April 6th, 2016
Monologues from Terre Ouwenhand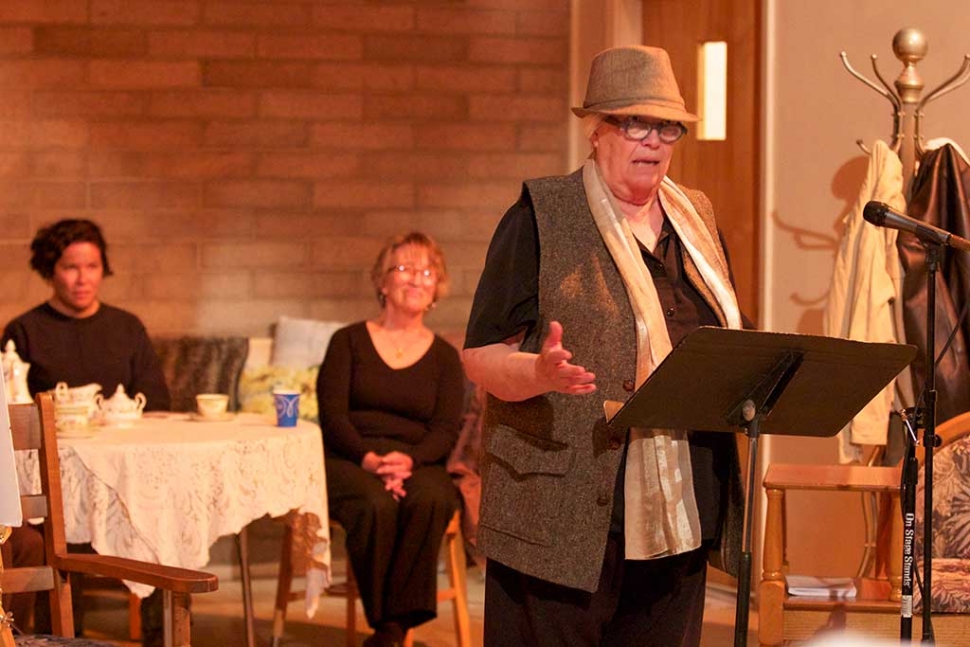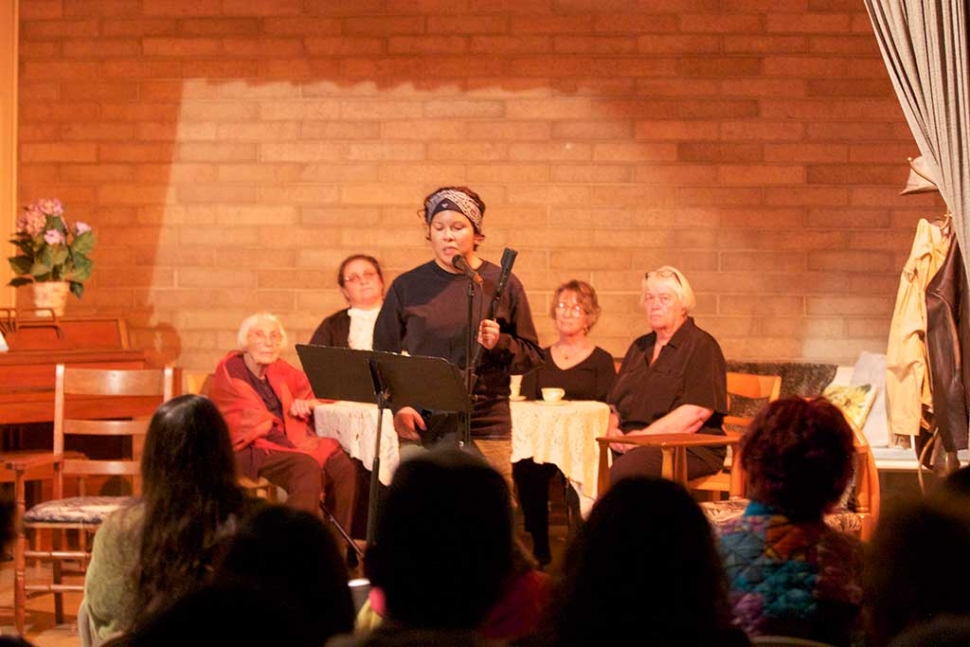 Some phenomenal women from history made a visit to the stage at One Step a la Vez teen center on Saturday March 12th. One Step a la Vez hosted a staged reading of selected monologues from Terre Ouwenhand's poetic Voices From the Well. Brought to life were many influential women including conservationist and author Rachel Carson, American artist Georgia O'Keefe, aviation pioneer Amelia Earhart, labor organizer Mother Jones and a fictional young woman based on the real stories of female child soldiers.
This event was visioned by the late Leslie Carson - a woman whose passion for theater and community was so far beyond evident it was contagious and magnetic. Carson and a close circle of friends had the idea to bring this programming to Fillmore in honor of International Women's Day (March 8th). Carson's passing in January did not stop the women she had recruited and cast for parts in the project from seeing it though. Doris Guthrie, Lynn Edmonds, Cynthia King, Jaclyn Ibarra, Ellen Dewey and Kate English continued to hone the production as a special memorial and tribute to their beloved friend.
Chano Ibarra stepped in to help stage and light the event and James Garvic set the sound system.
In honor of Leslie Carson a scholarship has been created, the Leslie Carson Heart on Fire Scholarship. This will be granted to a young woman demonstrating deep passion for the field she intends to embark upon. Donations to this scholarship may be made to One Step a la Vez, PO Box 192 Fillmore, CA 93016.