One Step A La Vez Receives $3,000 Grant for Project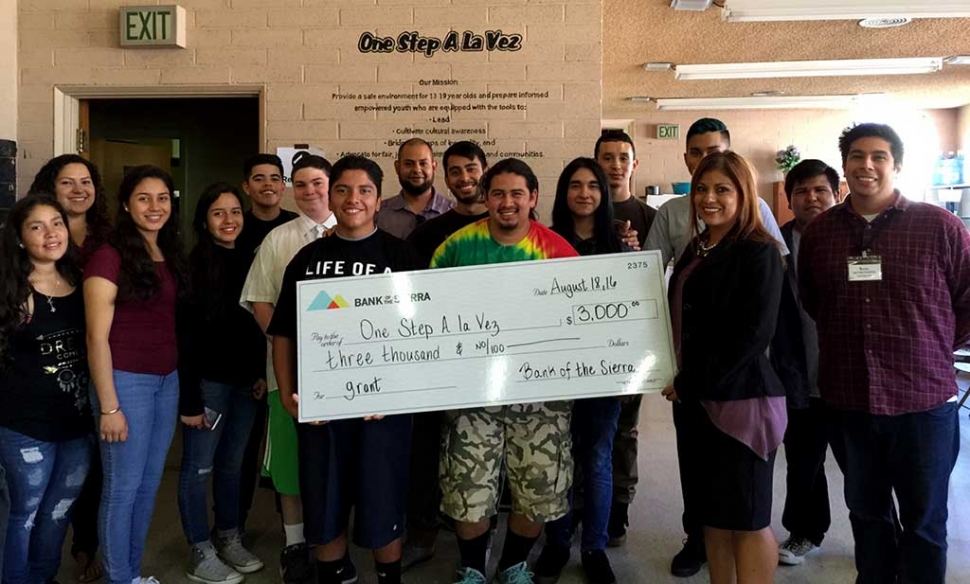 Bank of the Sierra donates $3000 grant to Fillmore's One Step a la Vez Teen Center's for thier Silk Screen Print Shop project.
By Gazette Staff Writer — Thursday, October 13th, 2016
One Step a la Vez teen center, with the support of several community donors and a generous $3000 grant from Bank of the Sierra, is busy creating a social business in the form of a silk screen print shop.
The One Step Print Shop will create internships and eventually paid positions for teens to learn the business of silk screening. According to Executive Director, Kate English, "This will give them [teens] a chance to learn the basics of running a business, from marketing and sales, to the software/design aspect, and the actual mechanics of the silk screen equipment." She also stated that youth involved in the print shop program will take financial literacy classes and learn the importance of a budget, managing an account and building good credit.
Capstone students from California State Channel Islands University will be assisting the One Step Print Shop in researching equipment purchases and potential clients as part of a service learning program and the Social Business area of study at the university.
One Step a la Vez is a drop-in teen center and after school program in Fillmore for teens with safe space, homework help, video games, music lessons, a computer lab and community improvement committees for teens to participate in. For more information about the non-profit center contact Kate English, 805-625-7067.