Ojai Recognized As "International City Of Peace"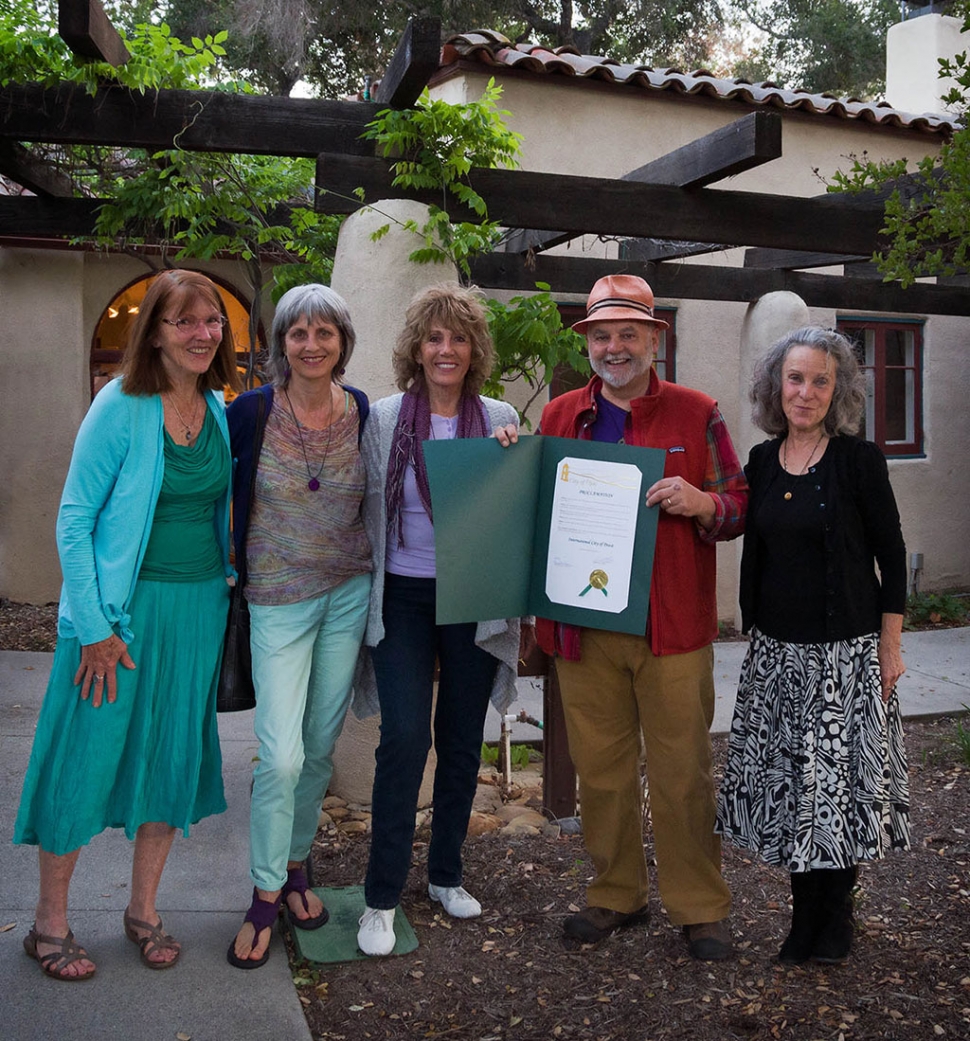 Photo by Les Dublin
By Myrna Cambianica — Wednesday, April 29th, 2015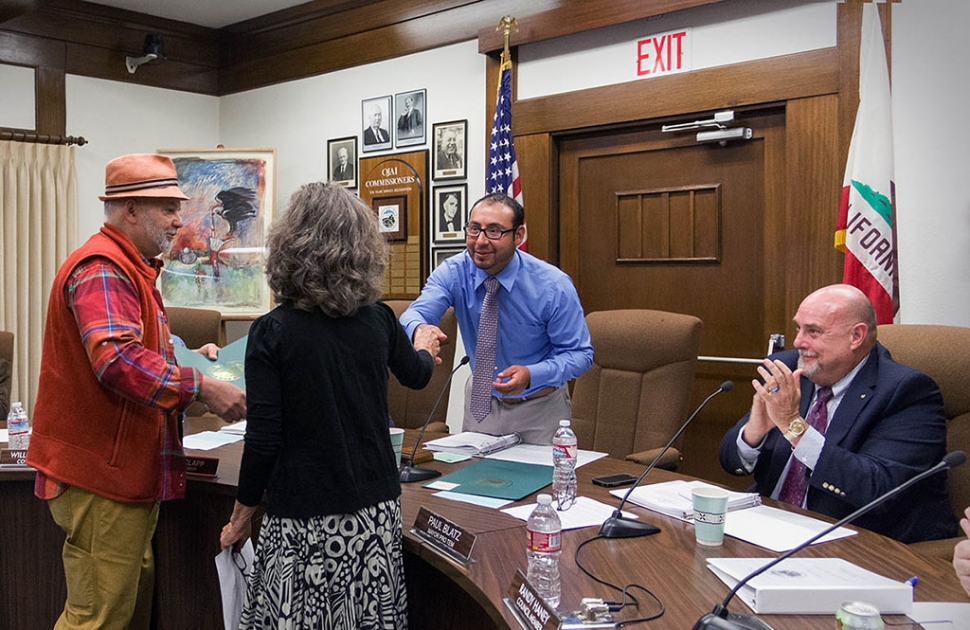 Photo by Les Dublin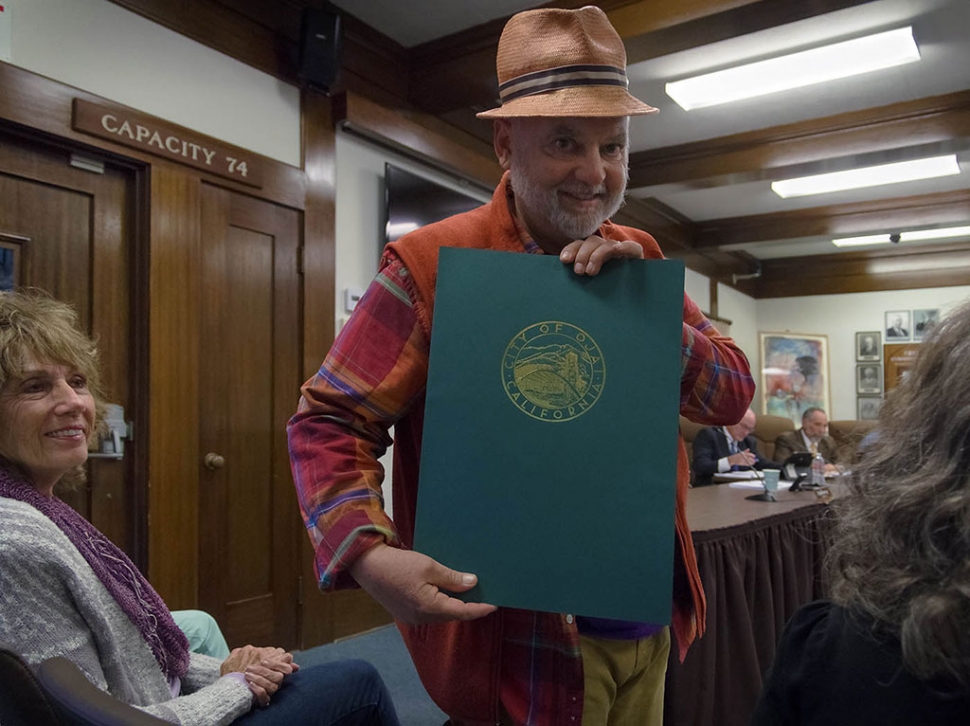 Photo by Les Dublin
Ojai was recognized as an official International City of Peace, at the Ojai City Council Meeting, April 14, 2015. Mayor Lara read the proclamation and presented it to Brian Berman and Julie Heyman, on behalf of the peace team members who worked towards this initiative: David Baker, Brian Berman, Lisa Berman, Julie Heyman, Dianne McCourtney, RakeshMenon, Kathy Nolan, Anahata Pomeroy and Marilyn Salas.
"We see receiving our status as an ICP for Ojai as just the beginning. We will be exploring and developing opportunities that encourage individuals and groups in finding creative ways of fostering peace through initiatives, programs and events," said Berman.
The ICP initiative envisions a world where cities are dedicated to embracing a quality of life that brings universal values of peace, prosperity and safety to the daily lives of their citizens. Cities around the world are adopting this model, concentrating on their local peace building activities and connecting through Partnerships for Peace, which is the United Nations theme for International Day of Peace, September 21, 2015.
The team's vision for Ojai is a community that fosters a culture of peace within our families, schools, businesses, government, and all aspects of community life. Calling themselves "The Peace Pod," they are dedicated to serving the emergence of personal, ecological, and universal wellbeing. Their goal is to inspire educational programs and services designed to empower individuals and the community in establishing an inclusive, sustainable, and enduring culture of peace. The whole community will benefit by connecting with, knowing, and respecting its neighbors of all ages, backgrounds, abilities, and beliefs. Their vision is holistic, serving to nurture a society that embraces love and peace in body, mind and spirit, in which the whole community will benefit.
The group developed a Facebook page for posting peace events and programs for building a culture of peace here in the Ojai Valley. https://www.facebook.com/groups/102218600109281/
For more information about ICPvisit: www.internationalcitiesofpeace.org