Nova Storage Announces Expansion Plans in Fillmore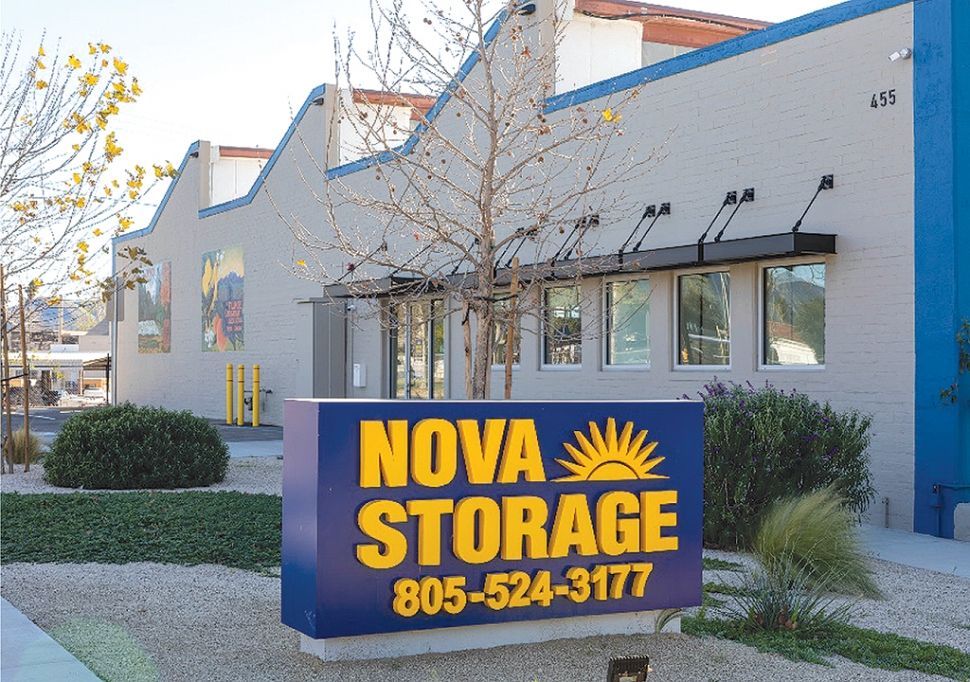 By Gazette Staff Writers — Wednesday, June 1st, 2022
On May 18, 2022, Nova Storage received unanimous Planning Commission approval to expand its self-storage facility in Fillmore by 16,500 square feet, or about 60%. The two-story addition will feature at grade entrances on both floors and 14 drive up units. This project will represent Nova's second expansion in Fillmore.
The existing storage facility is a conversion of a 1947 fruit packing plant. The new building will incorporate a 'saw-tooth' roof feature to tie together the two buildings architecturally. The project will also include upgrades to the adjacent bike path. The expansion is expected to open in Spring 2023.
"Nova Storage would like to thank the Planning Department for their support of this project." said Andrew Rankin, President of Nova Storage.
About Nova Storage: Headquartered in Mission Hills, California, Nova Storage offers Safe, Clean, Well-Lit and Secure self-storage to over 7,000 tenants. Founded in 1982, Nova is locally owned and operated, with ten locations across Los Angeles, San Bernardino and Ventura Counties.
Nova Storage Fillmore is open for business, and customers can reserve their own secure space by visiting NovaStorage.com or calling (805) 944-1392.