Newest Little Free Library in Fillmore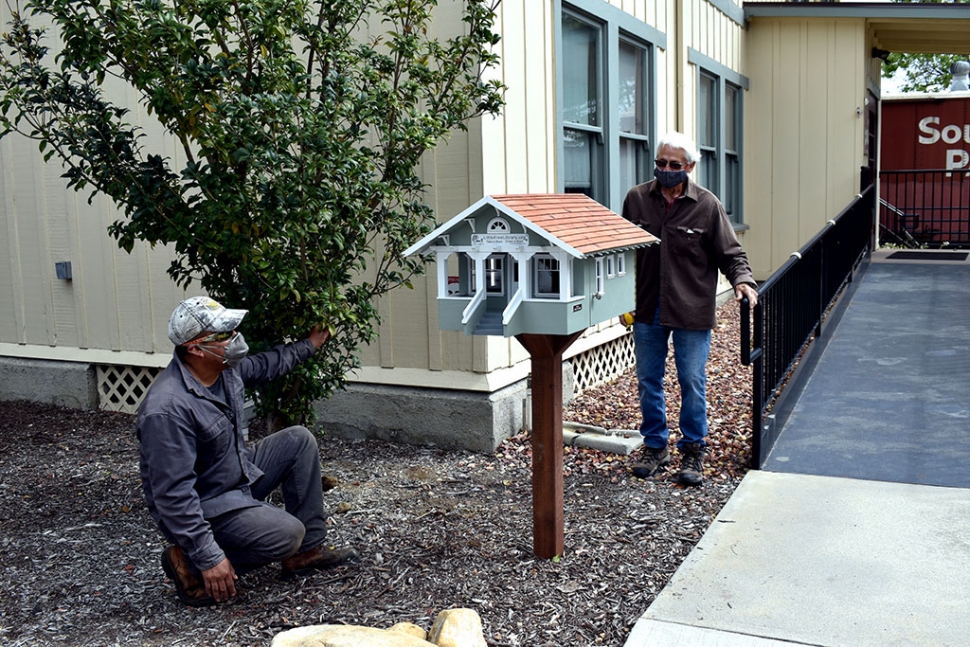 This past weekend Ramon Garcia and Jack Stethem finished installing Fillmore's newest Little Free Library just outside the Fillmore Historical Museum. Photos courtesy Fillmore Historical Museum.
By Anonymous — Wednesday, April 15th, 2020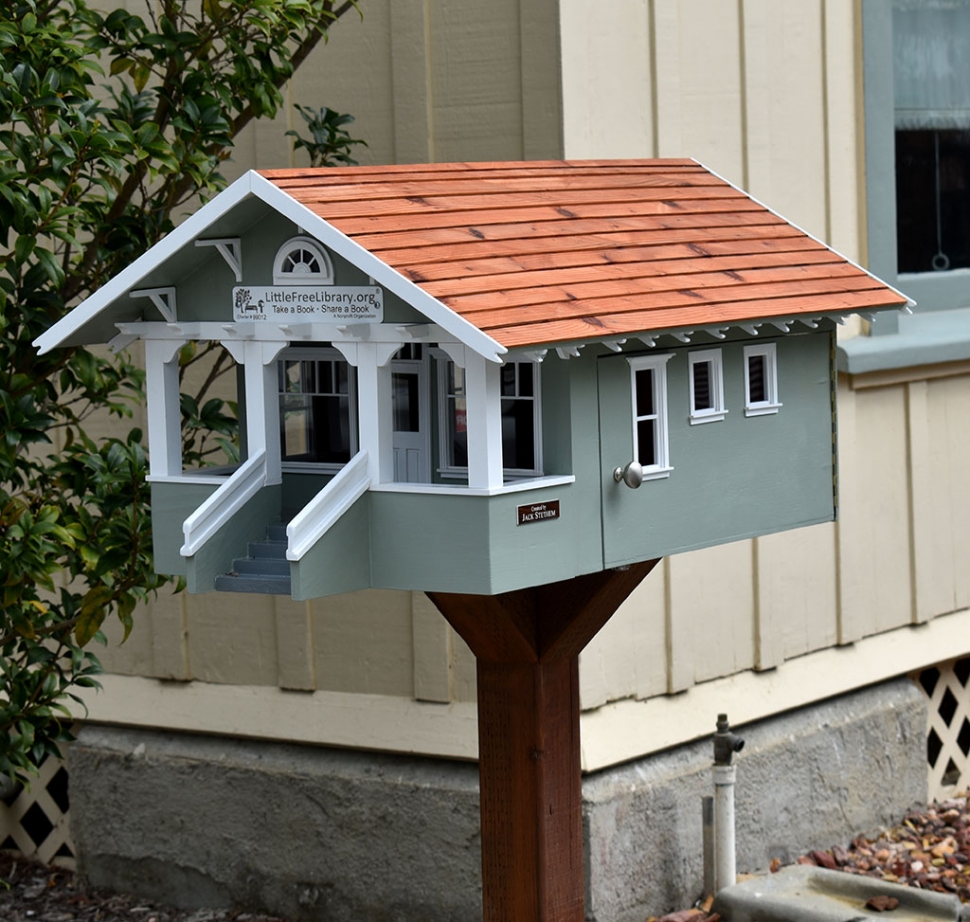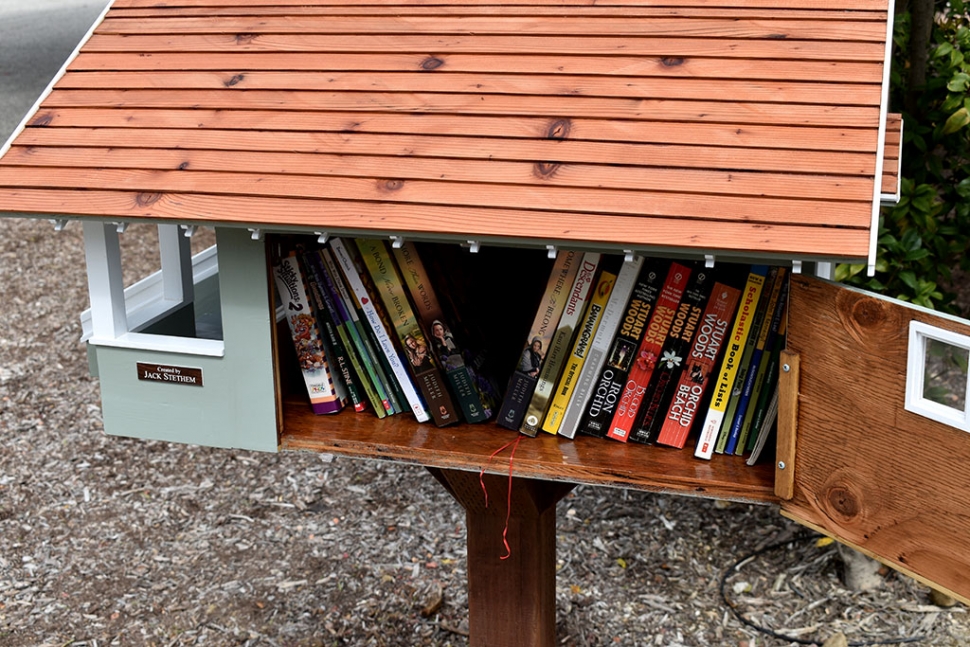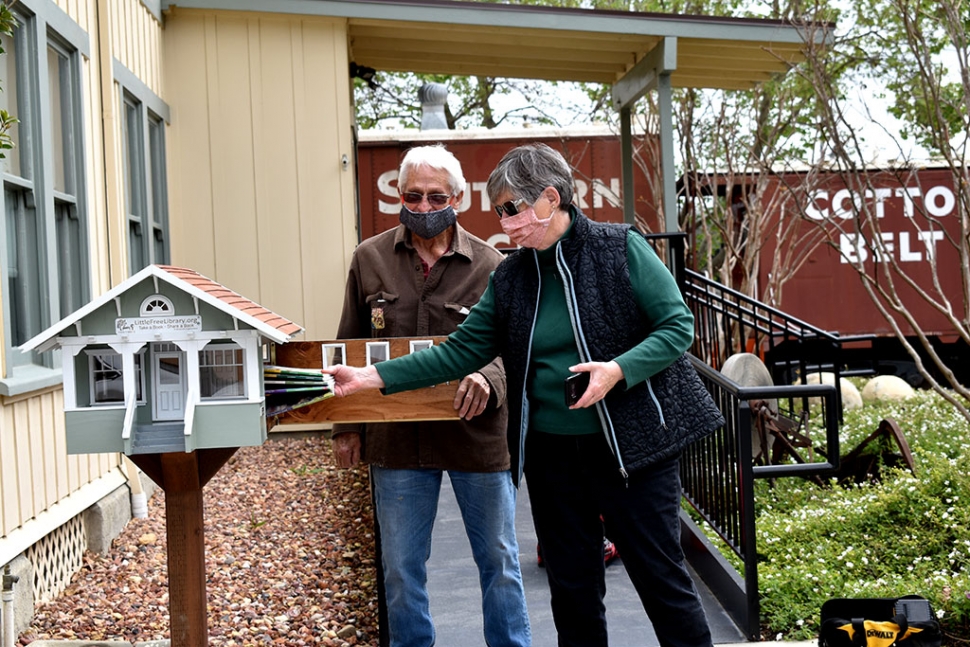 Jack Stethem and Museum Executive Director Martha Gentry filling the library with books for readers to enjoy.
Courtesy Fillmore Historical Museum
The Fillmore Historical Museum at 340 Main Street is happy to be the site of the newest Little Free Library in Fillmore. Built by Jack Stethem, a Museum Board of Directors member, it is a replica of the 1906 Ira and Kate Hinckley House which is part of the Museum Historical Park. Dr. Hinckley was one of the first dentists in Fillmore and his son, Lawrence Hinckley, was a renowned local artist and ran the Artists' Barn Studio. It was installed at the Museum by Jack Stethem and Garcia Jr. Landscaping. The books were donated by Friends of the Library and members of PEO Chapter GY of Fillmore.
Marie Wren started the Fillmore Little Free Library initiative in Fillmore with a model of Fillmore's Southern Pacific depot, built by Jack Stethem. The Depot is also one of the buildings at the Historical Park. Little Free Library is an international nonprofit organization that inspires a love of reading, builds community, and sparks creativity by fostering neighborhood book exchanges around the world. Stop by and "take a book, leave a book." More information on Little Free Libraries can be found at http://littlefreelibrary.org