NAMI Ventura County Announces Fundraiser Variety Show
By Gazette Staff Writer — Monday, October 9th, 2017
Actor and comedian Cathy Ladman to host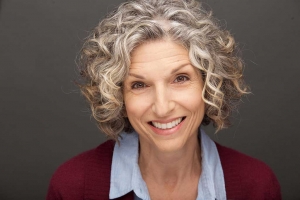 The National Alliance on Mental Illness, Ventura County in conjunction with the Newbury Park High School Theater Department is pleased to announce its first-ever fundraising variety show and night at the theater: Celebrate RECOVERY! An evening of performance to celebrate the depth and diversity of life in recovery with mental illness.
Cathy Ladman has appeared on The Tonight Show nine times, and was also featured on the last two of Johnny Carson's Tonight Show Anniversary shows, which she considers to be a great honor. She's made five appearances on The Late Show with Craig Ferguson, had her own HBO One Night Stand comedy special, and was awarded the American Comedy Award for Best Female Stand-Up Comic. A native New Yorker, now living in Los Angeles, Cathy has acted extensively in film and television. Some projects include Mad Men, Curb Your Enthusiasm, and Everybody Loves Raymond. She is currently developing her solo show, "Does This Show Make Me Look Fat?," about her journey with anorexia, and you can see her in her recurring role on the new Showtime series, "I'm Dying Up Here."
As host and emcee of Celebrate RECOVERY!, Cathy will share stories of her own lived experience related to having a mental health condition. Stories of resilience and hope with a touch of humor.
The event will be held on October 21, 2017 at 6:00p.m. at the Newbury Park High School Performing Arts Center. Regular ticket prices are $125 each and include catered appetizers before the show, a full evening of entertainment, and a dessert bar with coffee afterwards. Performances will include comedy, music, skit, dance, poetry, and more and will be presented by a diverse mix of performers of all ages. Performers will have connections to the mental health community or will have a mental health diagnosis themselves. Tickets are on sale now at www.showtix4u.com. Tickets for door prize drawings will be available for purchase on site, and prizes will be valued at a minimum of $100.
NAMI's classes, programs, and presentations are FREE to the public. In 2016 alone, NAMI's coordinated outreach served the needs of over 5,000 community members, facilitated by 185 volunteers! Events like Celebrate RECOVERY! are vital to NAMI's ability to meet the ever expanding needs of Ventura County community members.
And it will also be an opportunity to reach out in order to raise awareness and erase the stigma of mental illness.
NAMI, the National Alliance on Mental Illness, is the nation's largest grassroots mental health organization dedicated to building better lives for the millions of Americans affected by mental illness. NAMI Ventura County is an affiliate of NAMI Ca. NAMI Ventura County and dedicated volunteer members and leaders work tirelessly to raise awareness and provide essential education, advocacy and support group programs for people in our community living with mental illness and their loved ones.
Sponsorship opportunities are available. Please contact david@namiventura.org.