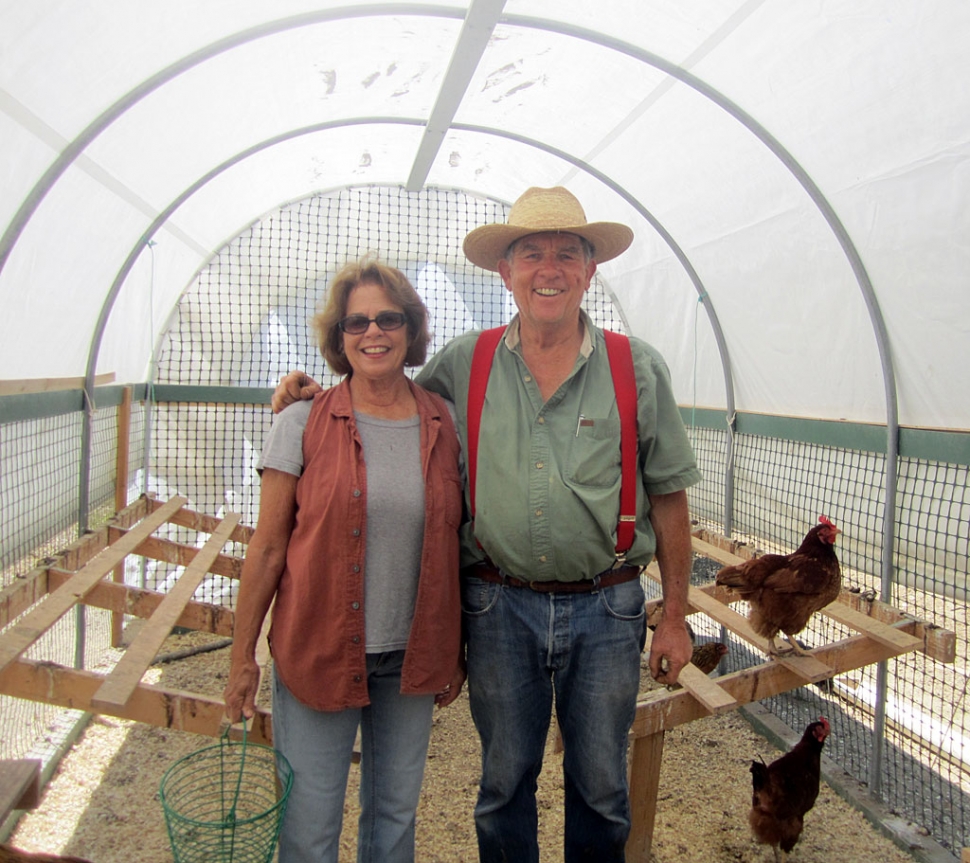 By Brooke Aguirre — Wednesday, June 15th, 2011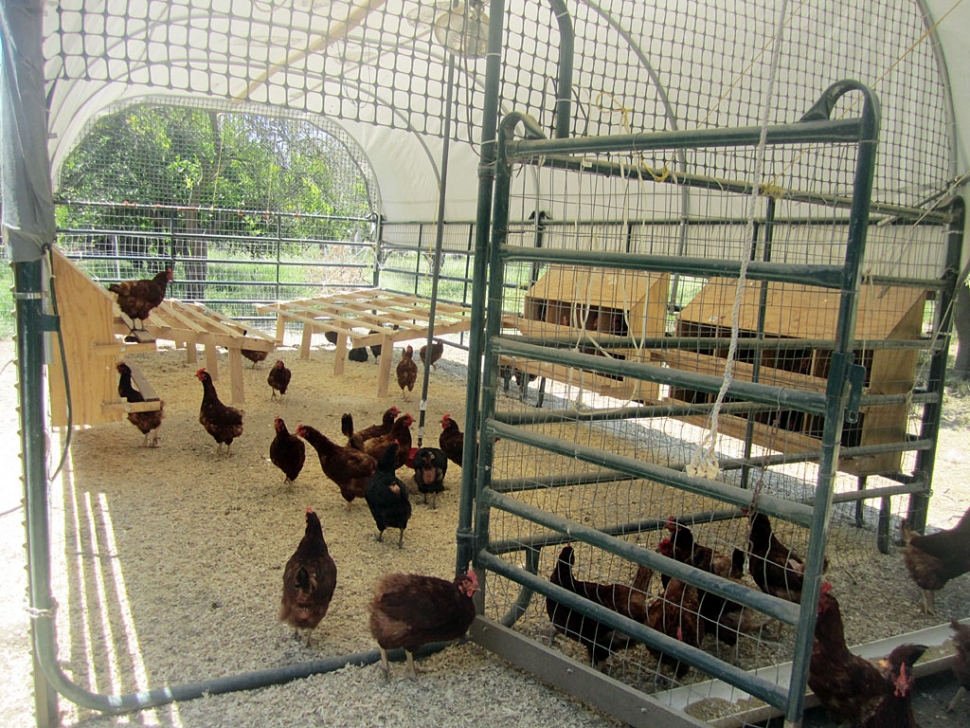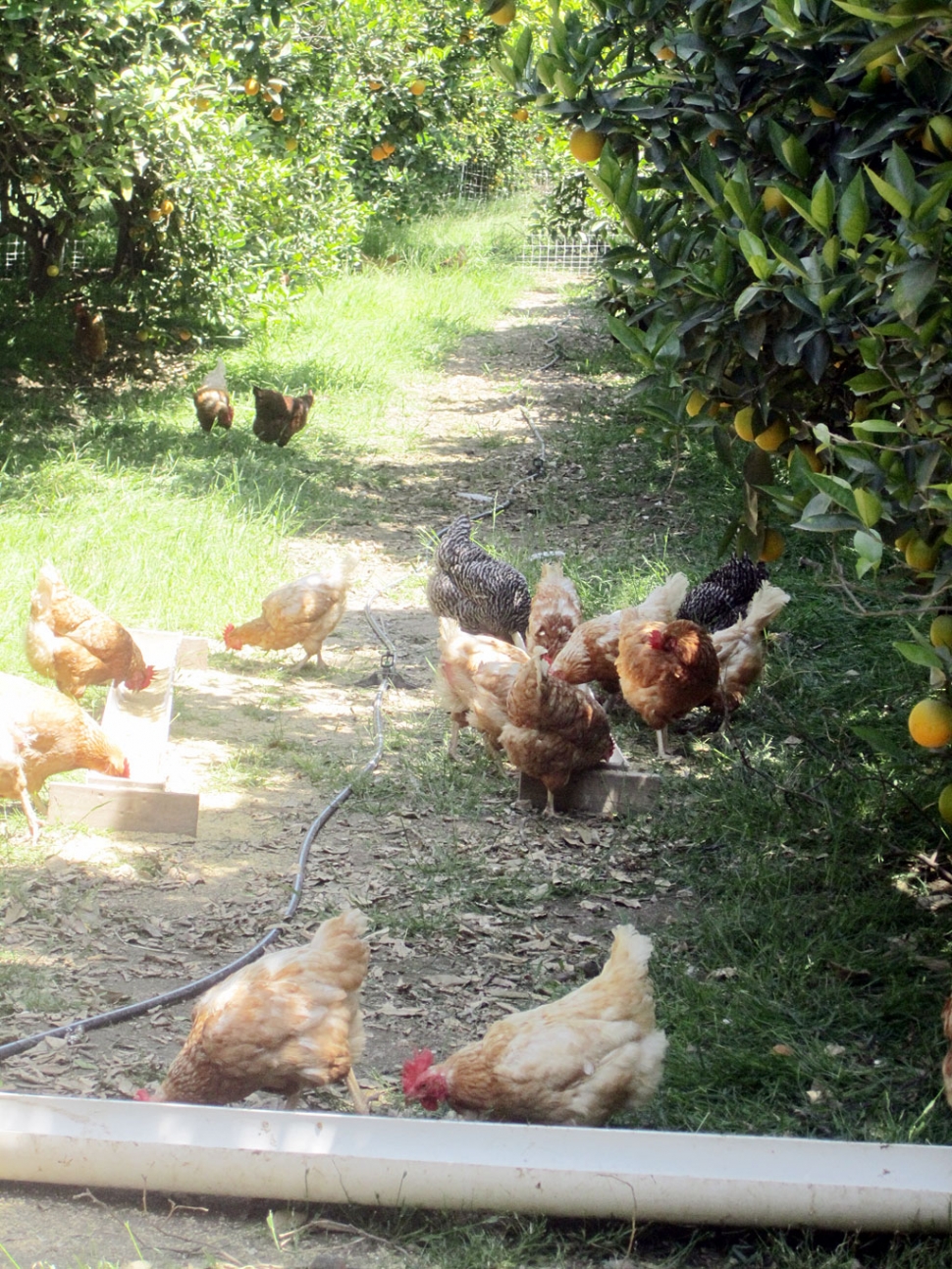 Last week's gloomy weather couldn't dampen the mood at the Fillmore Community Farmer's Market. Shoppers were treated to an abundance of bright vegetables, stone fruit and flowers. Consumers also had a chance to purchase fresh eggs from Shepard Farm.
Shepard Farm is owned and operated by Bob and Barbra Shepard. They are primarily organic citrus growers. In their orchards they do not use chemicals or sprays. A little more than a year ago, the Shepards came up with the idea of using chickens to control the weeds with the added benefit of using the chicken manure to fertilize the trees. The fencing used to contain the chickens around the trees is portable. This enables the Shepards to move the chickens to different locations once the weeds are eaten down. This makes for very happy chickens and healthy eggs for the consumer. The Shepards raise several different varieties of chickens which include Rhode Island Reds and Red Stars that produce brown eggs. You can also purchase blue eggs which are laid by the Americana chickens. The eggs range in size from small to large and can be purchased for $4 to $6 a dozen. Currently the Shepards have 500 laying chickens and 300 chicks on their farm which supply about thirty dozen eggs a day. To be able to sell their eggs at the farmer's market, the Shepard's business was approved by an inspector from the Ventura County Agriculture Commissioner's Office. The Shepards have a California Certificate of Production to sell their eggs at the markets. When asked why she enjoys the Fillmore Community Farmers Market, Barbara said "The people are very friendly, they are here trying to get the best quality food they can and it's nice to be apart of that." The Shepards also sell oranges but their varieties are currently not in season. Besides Fillmore, they also sell at farmer's markets in Simi Valley, Oak Park and Woodland Hills. The Shepard Farm is located in Bardsdale and is not open to the public, so come visit Shepard Farm every Wednesday from 3:30-7pm on Central and Main St at the Fillmore Community Farmer's Market.