Local scout to receive Eagle Award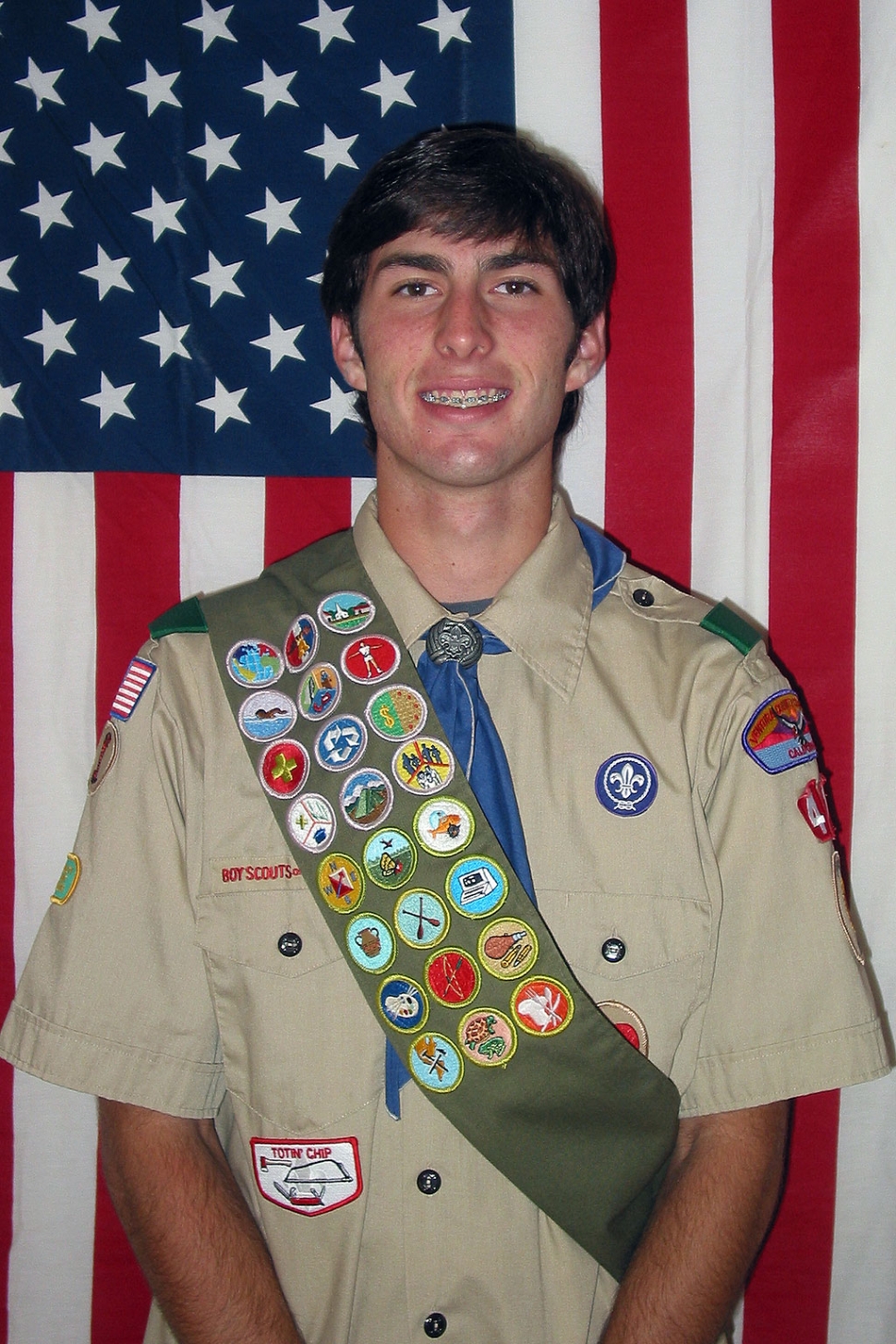 Eagle Scout Michael Watson.
By Gazette Staff Writer — Thursday, May 22nd, 2008
Since he was 9 years old, Michael Watson has always dreamed of becoming an Eagle Scout. He has worked many hours, and spent countless days and weeks fulfilling the requirements for this prestigious award.
Michael, 17, of Boy Scout troop 411, will be honored at a special Eagle Scout ceremony Wednesday, May 28, 2008 at 7:00 p.m. The ceremony will be held at the Church of Jesus Christ of Latter-day Saints located at 1017 First Street, Fillmore, CA. The public is invited to attend.
To earn Scouting's highest award, Michael had to earn 23 merit badges, serve as a leader in his troop, and complete a major community service project.
Michael's service project took place at Fillmore High School. Leading nearly 40 Scouts, students, and adults, Mike cleaned, leveled and laid a concrete foundation for the Varsity Baseball team batting cage. The project took nearly five months to complete. This project was done with the help of donations from Cemex of Moorpark, Fillmore Rentals, Fillmore Building Supply, John Stevens Pumping, Borrmann Metal Center of Burbank, Fillmore Sunriser's Rotary Club, Dan Garcia of Piru (contractor) and funds were donated by Larry and Judy Dunst as well as anonymous contributors.
Michael has been a member of Troop 411, chartered to The Church of Jesus Christ of Latter-day Saints, since he was 11 years old. Mike joined the Cub Scouts while living in Burbank, CA, and continued his Scouting experience in Fillmore after his family moved to Piru. He has served as the troop's Assistant Patrol Leader, Patrol Leader, and Librarian. He has spent summers camping at Tahquitz and Chawanakee.
Michael is a junior at Fillmore High School and currently has a 4.67 GPA. He participates in basketball and baseball, and is taking 2 AP courses. His goal is to attend Brigham Young University after he graduates but has not decided on a major.