Local Photographer makes it to Showroom Floor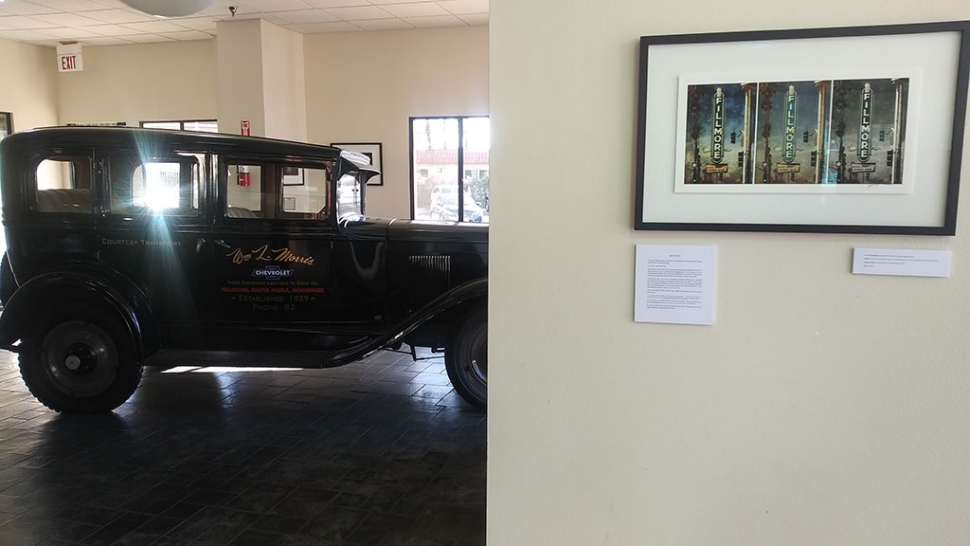 Triptych photo at the William Morris Chevrolet showroom, with the vintage 1927 Chevy sedan in the background. All photos by Phil Fewsmith.
By Gazette Staff Writer — Wednesday, June 5th, 2019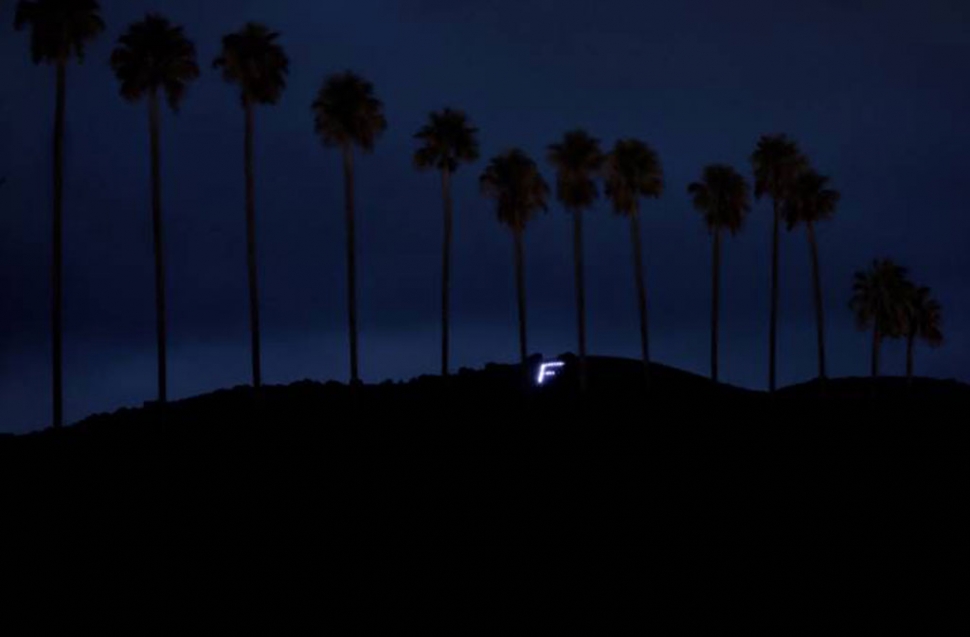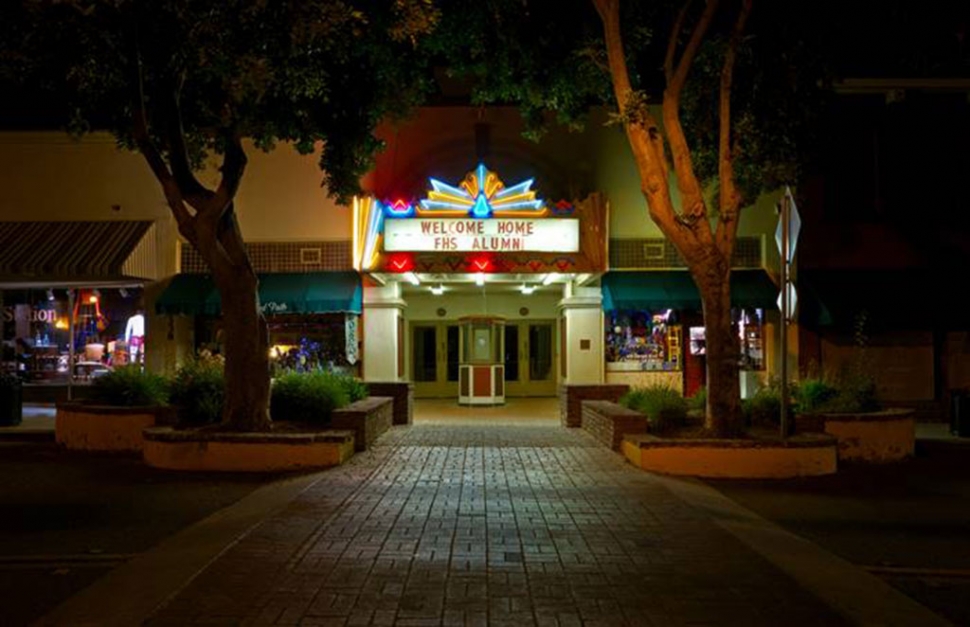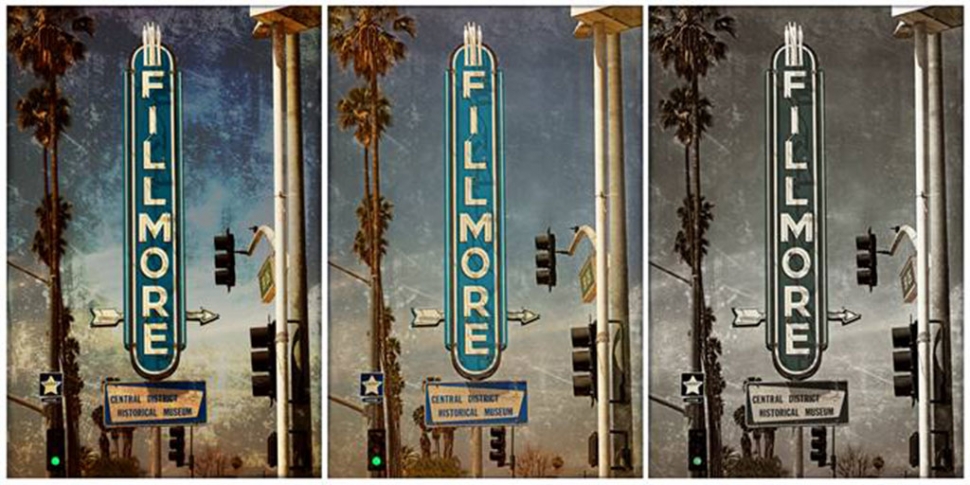 As photographer new to the area Phil Fewsmith finally found a place to display his photos of the beautiful town of Fillmore. He went to the Bel-Aire Cafe located at the William L. Morris Dealership here in Fillmore for breakfast with a few sample presentation prints, he got to know the friendly server, Paula, who later introduced him to the general manager, Geoff, who, after looking at the images, agreed to have them put up for display. On his second trip to the to the café, Paula introduced Phil to William Morris, the owner. And he had agreed to display my work next the Showroom. And they ended up on the wall of the main showroom in time for the Memorial Day weekend.
***
Artist Bio: Phil Fewsmith
For years, Fillmore was a small town on State Route 126 that I drove through on the way to somewhere else.
It is ironic I now live here.
Semi-retired, and living in this lovely bucolic area since December of 2017, I had previously been a professional photographer in Los Angeles for over three decades, producing images on assignment for numerous well known advertising, corporate, editorial and entertainment industry clientele.
During that time, my areas of expertise included celebrity and privately commissioned portraiture (studio and environmental), album covers (vinyl and CD), beauty and fashion, still life, jewelry, travel, documentary, night life and street photography, on-set photography and photo-illustration. I also ventured into graphic design and art direction.
The photographer Elliot Erwitt once stated photography was the art of observation:
"…It is about finding something interesting in an ordinary place….. I've found it has little to do with the things you see and everything to do with the way you see them." (emphasis added)
In like manner, my observations of Fillmore resulted in documenting how I saw the abandoned, worn out, historic and lonely parts of this town.
To see my entire body of work, including the recent "Fillmore on the 126" gallery, please visit www.fewsmith.com.