Local Brian DeCuir opens new Optometry Business
By Gazette Staff Writer — Wednesday, October 1st, 2008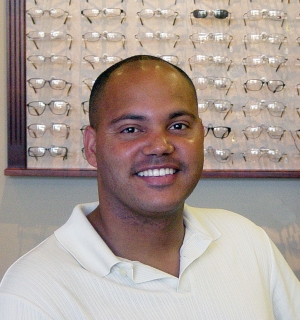 Dr. Brian A. DeCuir, OD.
1993 Fillmore High School graduate Brian A. DeCuir, OD, has opened an optometry practice in nearby Moorpark,. Dr. DeCuir, who attended Piru Elementary School, Fillmore Middle School, and Fillmore High School, went on to graduate from California State University at Northridge. In 1998, Brian enrolled at the Southern California College of Optometry in Fullerton, California. During the next four years, Dr. DeCuir mastered the modern techniques of eye care and vision correction. Following internships in Arizona, Washington State, and the Naval Base at Pearl Harbor, Hawaii, Brian was awarded a Doctorate Degree in Optometry.
Immediately following his graduation, Dr. DeCuir joined a practice in Ventura, and was later offered the position of Managing Doctor at the LensCrafters store in Thousand Oaks, one of the chain's highest volume locations. Dr. DeCuir's diligence and attention to the needs of his patients allowed him to diagnose severe and potentially fatal cancers in several patients who entered his office only to have their eyes examined for corrective lenses.
After earning a reputation as a meticulous practitioner and eye care professional, Dr. DeCuir determined that Moorpark was an ideal location for an independent Optometry practice, and in March of this year, he opened Arroyo Vista Optometry on Los Angeles Avenue. Equipped with the most modern equipment, and a complete line of stylish and fashionable frames, Arroyo Vista accepts most insurance plans, as well as Medicare and MediCal. Dr. DeCuir's practice is family-friendly, and he specializes in children's vision corrections as well as contact lens fitting. Dr. DeCuir and his staff are bilingual, and he welcomes patients from all Ventura County communities.
Dr. DeCuir's practice, Arroyo Vista Optometry, is located at 252 Los Angeles Avenue in Moorpark. The telephone number is 805.530.3937