By Gazette Staff Writer — Tuesday, January 26th, 2016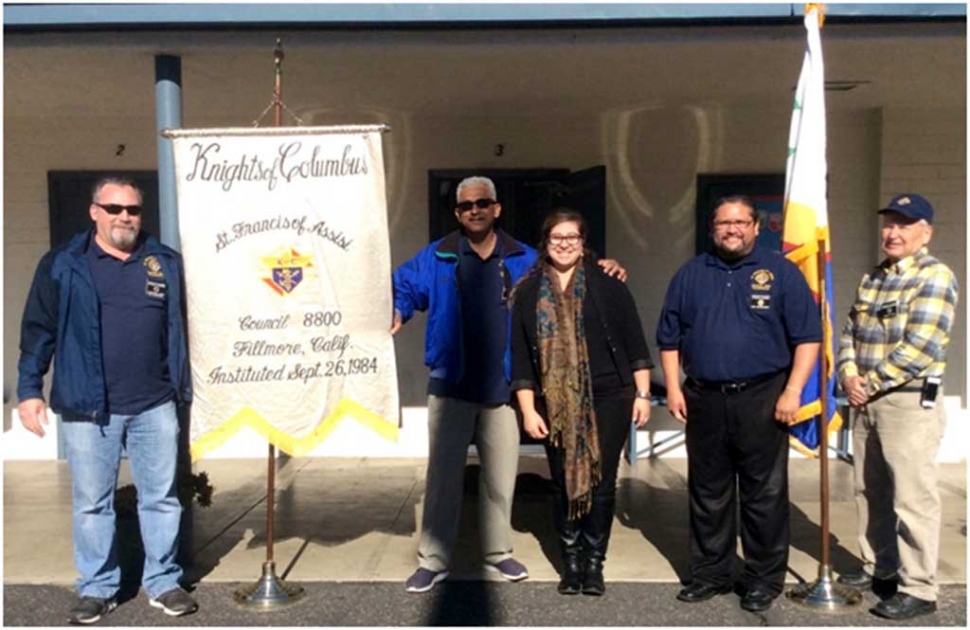 We're Back! Doing good deeds for the children in our community. Local Knights of Columbus council #8800 St. Francis of Assisi from Fillmore donated much needed sports equipment to St. Sebastian School in Santa Paula for each class. The Pre-K through 8th grade school provides a Catholic Education for the Heritage Valley including the parishes of St. Francis of Assisi, Our Lady of Guadalupe and St. Sebastian. Pictured (l-r) Brother Knight, John Holladay, Brother Knight Albert Arroyo, Principal Grace Kelly, Brother Knight Miguel Hernandez, and Brother Knight Scott Lee.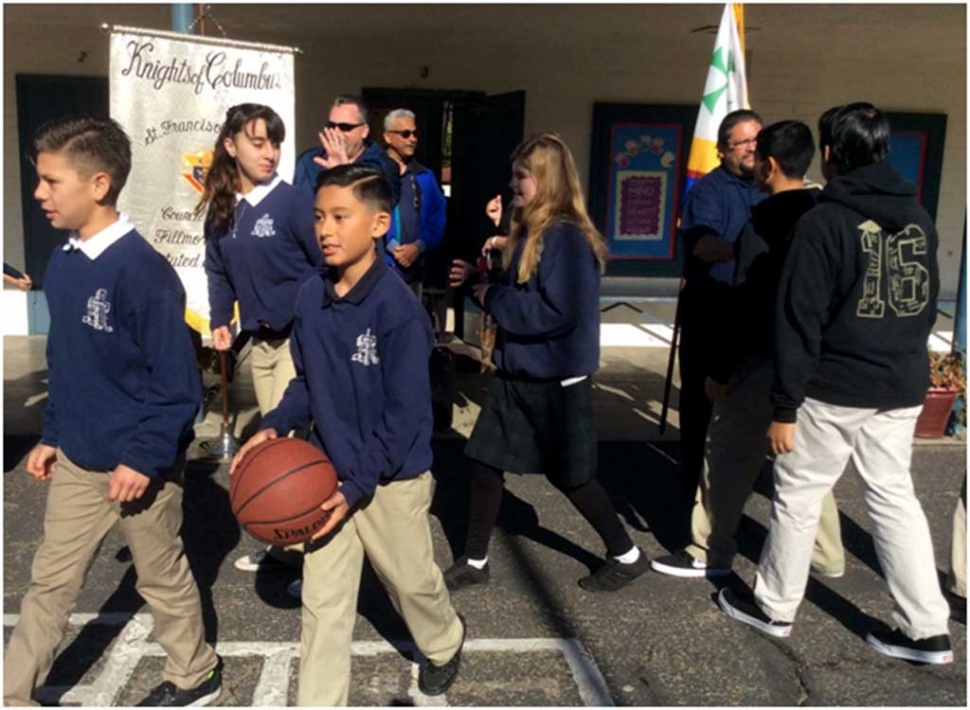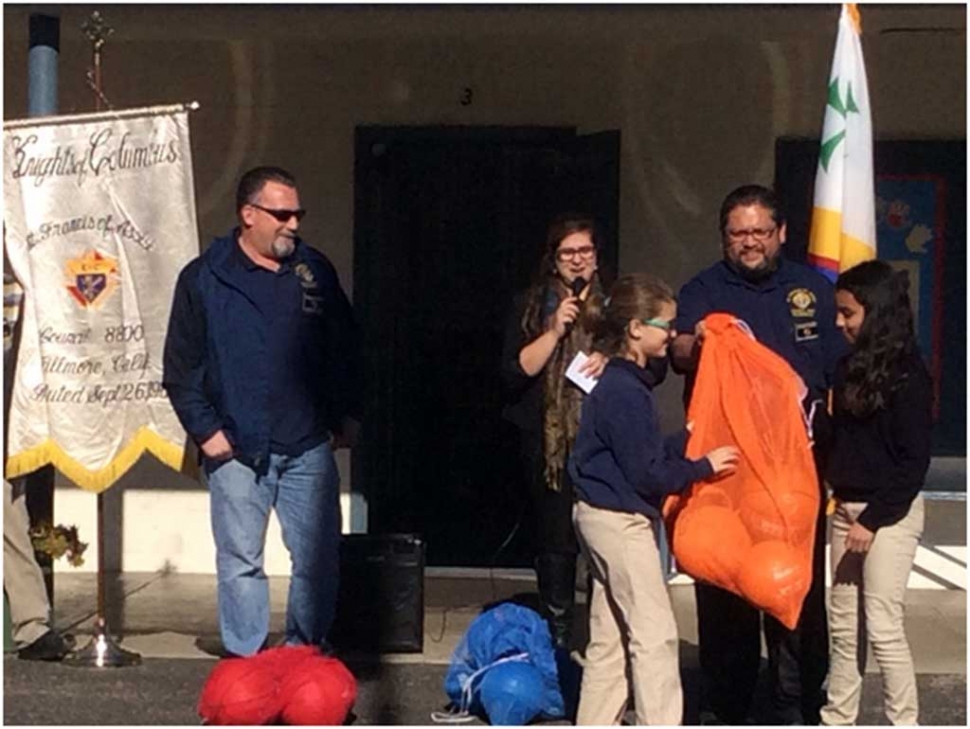 Principal Kelly, distributing equipment to each individual class.