Judge Swears in Humane Society's Newest Humane Officer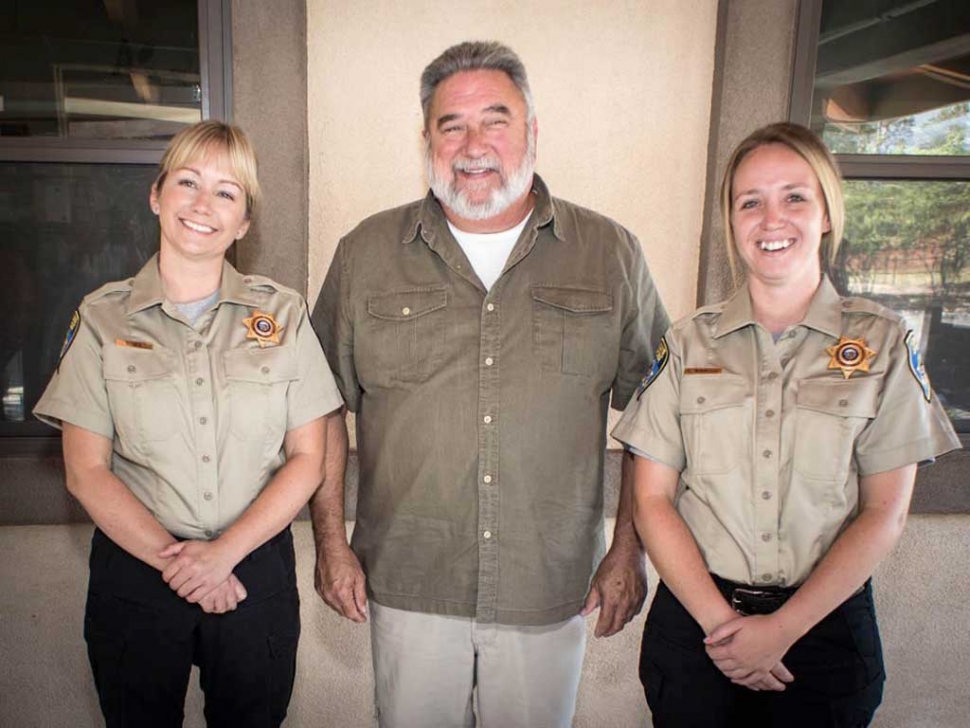 Kendra Winwood, right, with humane officer Tracy Vail and Robert J. Hoffman, HSVC's director of investigations. Photo credit: Greg Cooper, Brooks Institute.
By Gazette Staff Writer — Thursday, August 11th, 2016
The Humane Society of Ventura County's Kendra Winwood was sworn in by Ventura County Superior Court Judge Henry Walsh on July 28 as the HSVC's newest humane officer.
Robert J. Hoffman, HSVC's director of investigations, presented the badge to Winwood, who then had it pinned on her uniform by senior officer Tracy Vail. Winwood's family and friends, along with several board members of the HSVC and staff, were present to celebrate her achievements.
Shelter Director Jolene Hoffman told the crowd how important it is to support humane officers who perform a difficult job every day, not only for rescuing abused and neglected animals but continuing the education their jobs require.
Kendra has worked for the HSVC for two years and has completed arrest, search and seizure education. She has also completed 80 hours of humane officer training academy. Winwood will be working with senior officer Vail for field training over the next six months before she will investigate cases of animal abuse on her own.
The Humane Society of Ventura County is a private, nonprofit organization founded in 1932. It does not receive federal, state or local tax dollars to operate and relies solely on private donations.