It's SCARY How BOO-TIFUL Halloween Can Be!!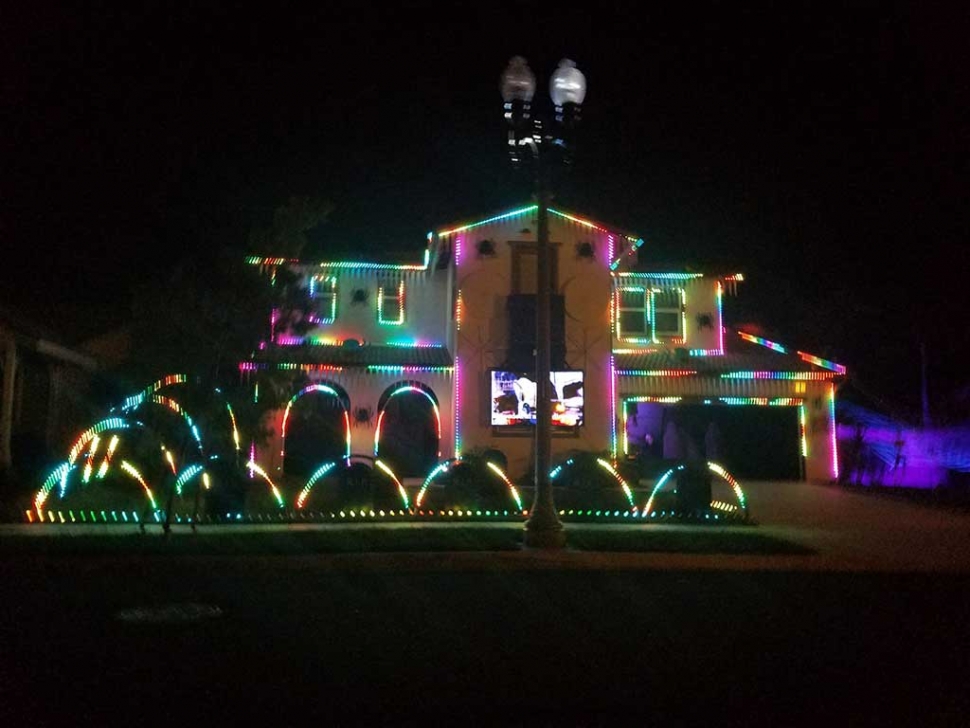 By Gazette Staff Writer — Wednesday, October 25th, 2017
Halloween season is in full swing in Fillmore! A creepy holiday light and music show is on display at 408 Edgewood in The Bridges every night at 7:00, 7:30 and 8:00pm. The display includes music and visuals from Michael Jackson's Thriller, Ghostbusters and The Nightmare Before Christmas. Cruella de Vil and Capt. Hook also join the mayhem, along with music from all your favorite haunts, including songs from Disney's haunted mansion. This year's show has 10 creepy RGB Spiders, 2 Mega Spiders, Meg Spinners, Halloween circles, Giant Pixel Web, and 3 ghosts. You can tune into 97.7 FM on your car radio to listen to the frightfully familiar music. Homeowner Ron Howard went all out to make sure this Halloween is Spooktacular! Ghosts and goblins welcomed.