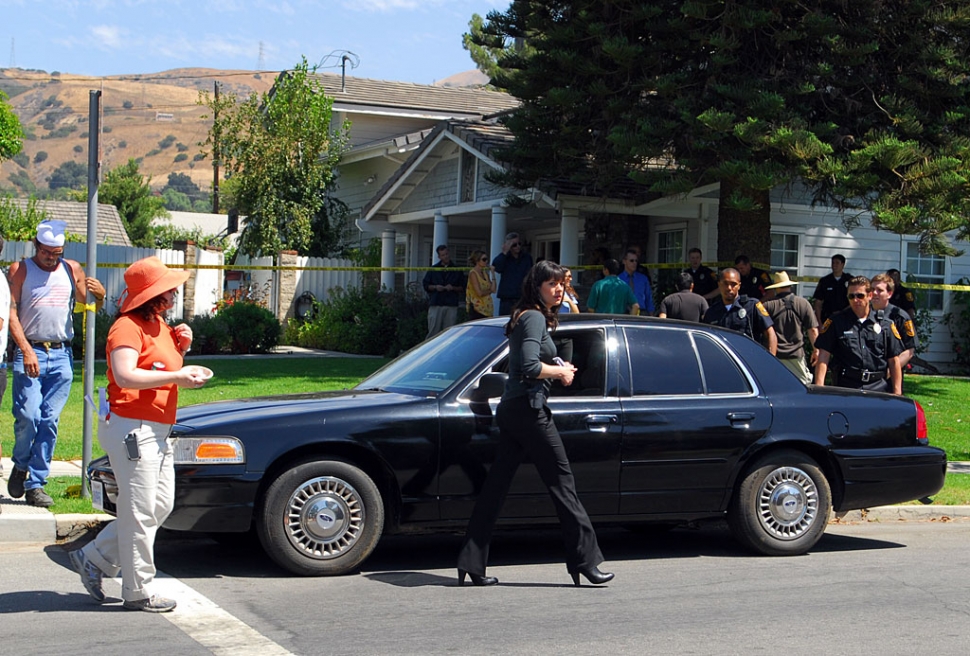 CBS's "Criminal Minds" was filming at the corner of Saratoga and First Street, Monday. The show follows the adventures of a team of profilers from the FBI's Behavioral Analysis Unit at Quantico, Virginia. Criminal Minds differs from many criminal system procedural dramas by focusing on the criminal rather than the crime itself. Pictured above, actress Paget Brewster who plays Emily Prentiss on the series.
By Gazette Staff Writer — Wednesday, August 6th, 2008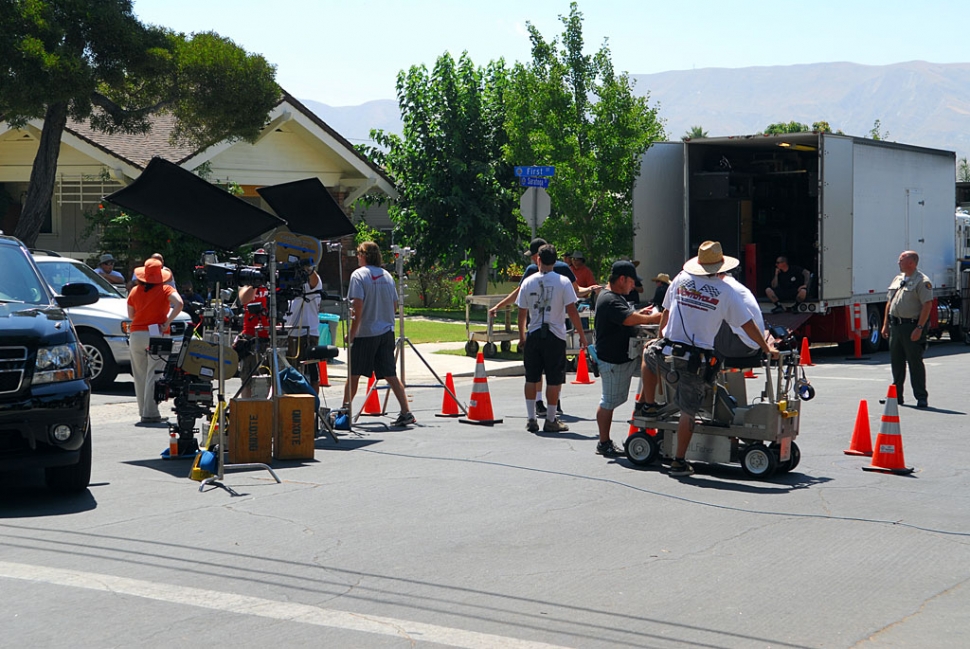 CBS's "Criminal Minds" filming.