International Peace Day Celebrated in Fillmore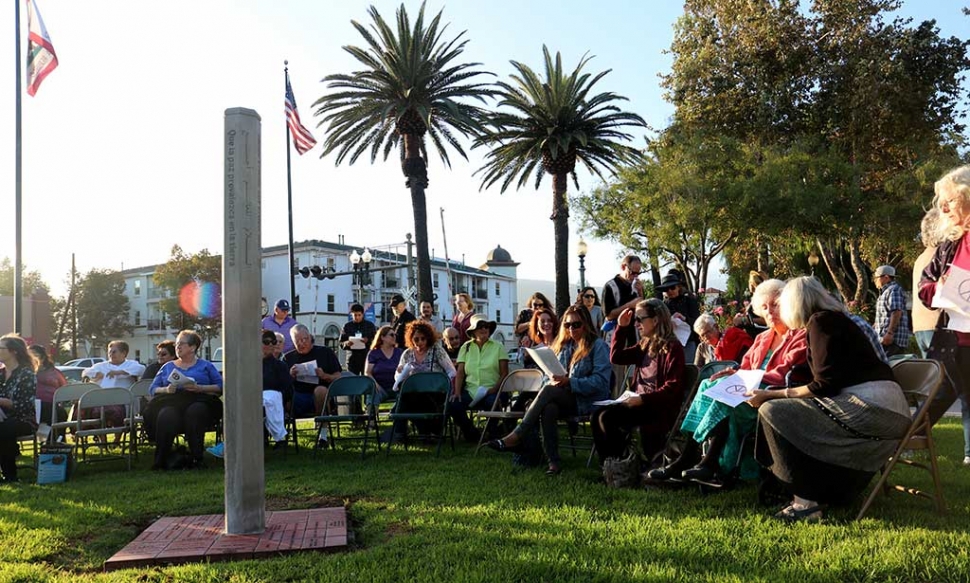 Thursday, September 24th citizens gathered in front of Fillmore City Hall to honor International Peace Day. Photos courtesy Sebastian Ramirez.
By Gazette Staff Writer — Wednesday, September 27th, 2017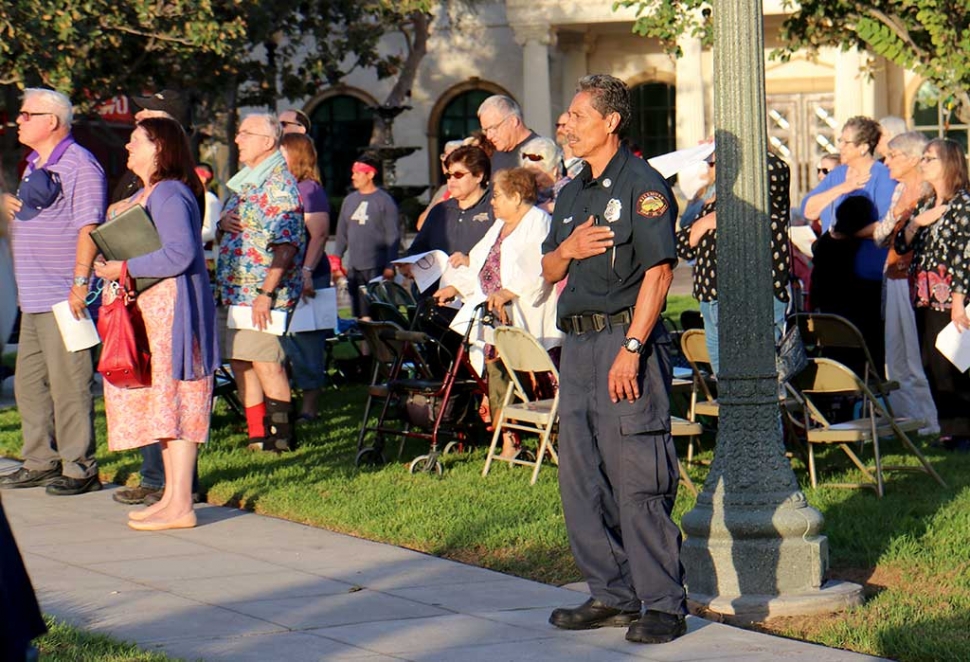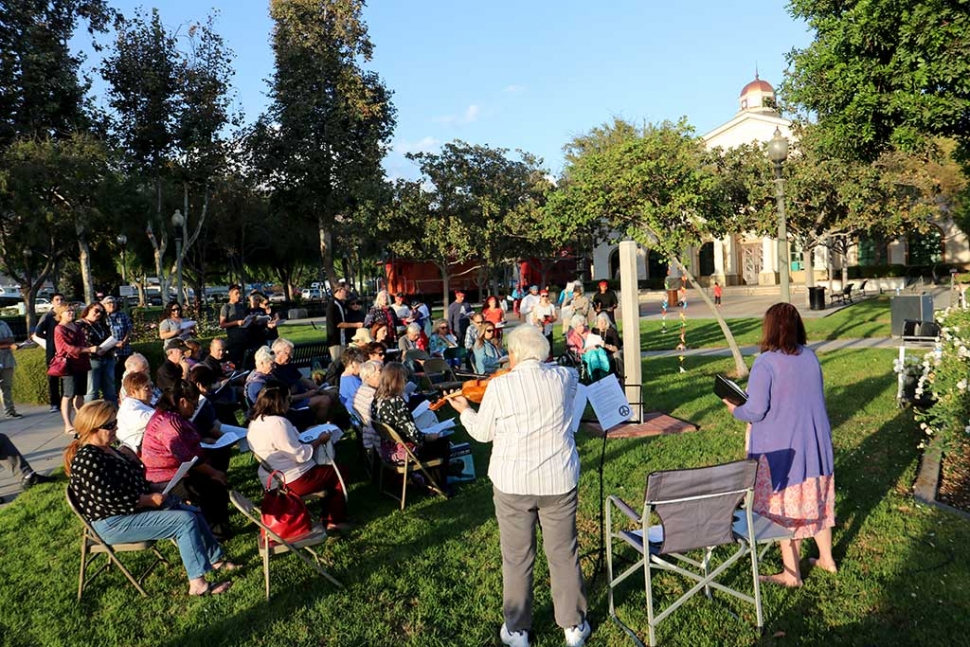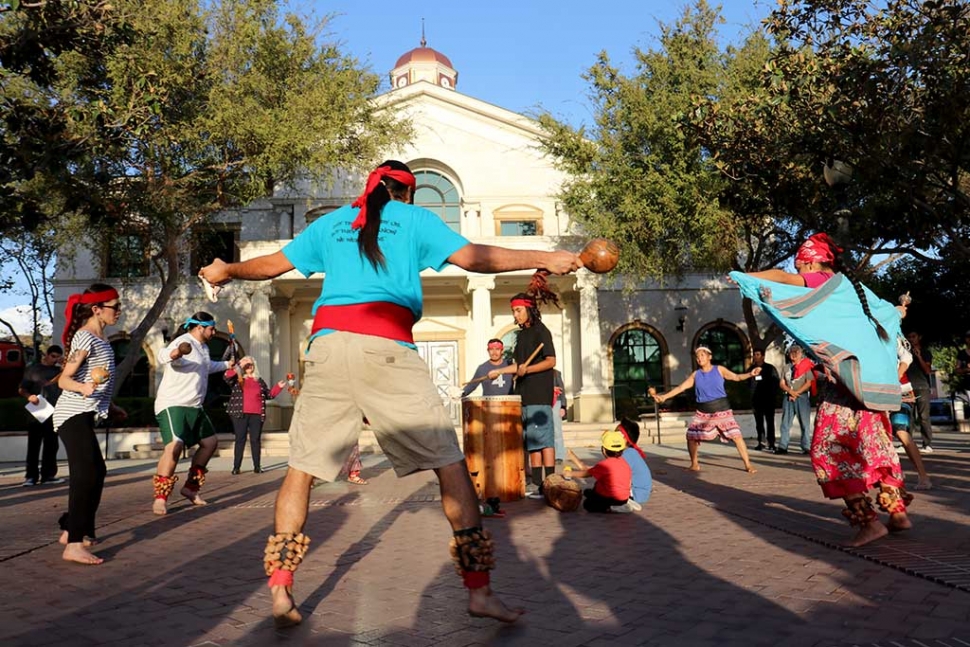 A ceremony to honor the International Day of Peace will take place on September 21st at Central Park in front of Fillmore City Hall. The community was invited to participate in the event. The International Day of Peace began in 1982 with a United Nation's proclamation following a celebration commemorating the 20th Anniversary of the United Nations General Assembly stating "that this day be devoted to…strengthening the ideals of peace both within and among nations". It was expanded in 2001 to call for a day of global cease fire and nonviolence. Soroptimist International of Fillmore began to honor the International Day of Peace in 2008 with a temporary wooden pole. The permanent Peace Pole was installed in 2010 through the collaboration of the City of Fillmore, local service groups and donations from individuals. The Peace Pole now stands in the southwest corner of City Hall Park to invite person reflection and to stand as a permanent reminder of the need for peace. The Pole has inscribed "Let There Be Peace On Earth" in seven different languages. Taking part in the event were Unitarian Minister Maddie Sifantus , Soroptimist President Jane David, Lynn Edmonds, Methodist Pastor Bethany Carpenter, Marlene Barragan and Anthony Palomera. A representative of St. Francis of Assisi Fillmore closed the ceremony. Honored were Janine Rees as Fillmore Peace Maker, and America Munoz as Peace Corps Volunteer in Morocco. A reception followed in Janine Rees's honor, hosted by Bill Faith and the Rees/Faith families. A special thank you to Lions International of Fillmore for co-sponsoring the event and the Fillmore City Fire Department for setting up the lights.