International Day of Peace Ceremony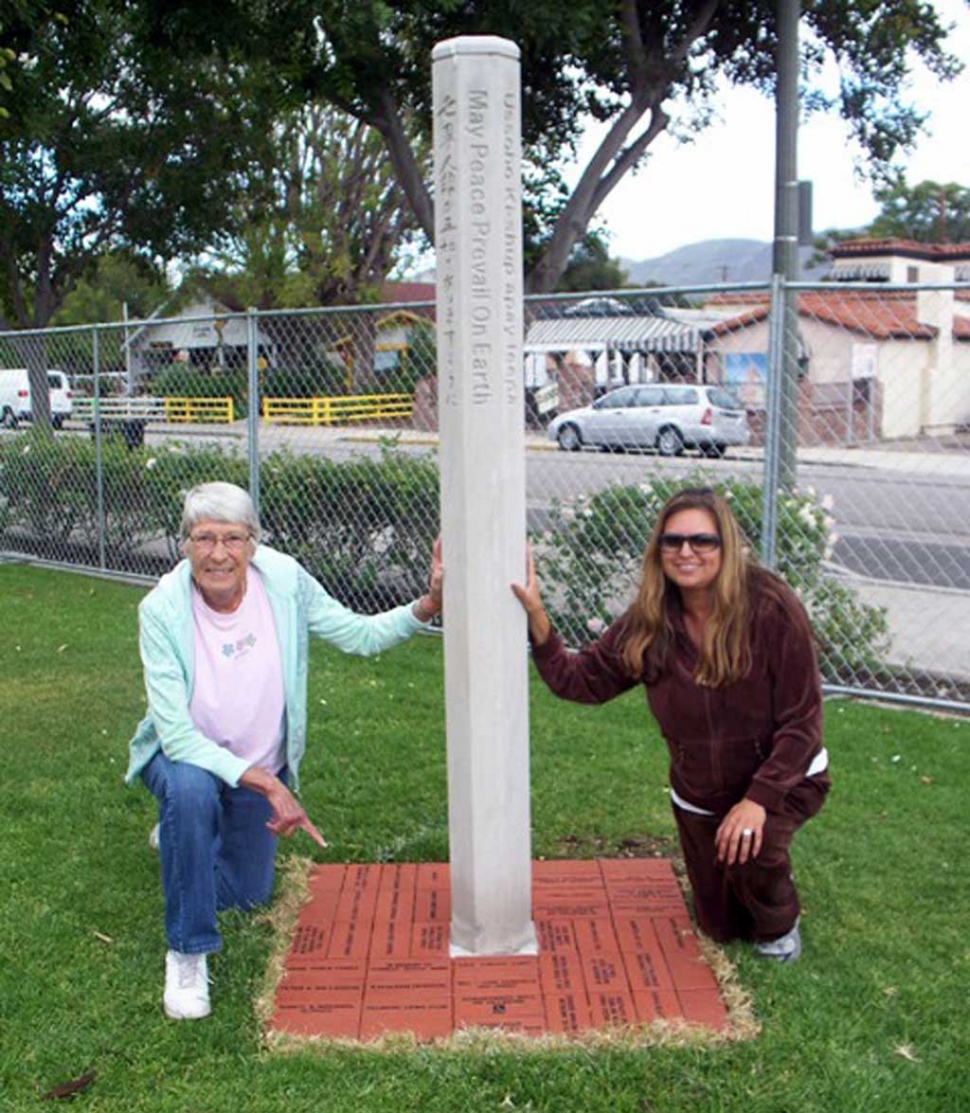 By Gazette Staff Writer — Tuesday, September 13th, 2016
A ceremony to honor the International Day of Peace will take place on September 21st at 7:00p.m at the park in front of Fillmore City Hall. All are invited to participate in this important event hosted by the Soroptimists Club in cooperation with members from the Fillmore Lions Club and Fillmore Rotary. The International Day of Peace began in 1982 with a United Nation's proclamation following a celebration commemorating the 21th Anniversary of the United Nations' General Assembly stating "that this day be devoted to…strengthening the ideals of peace both within and among nations." It was expanded in 2001 to call for a day of global cease fire and nonviolence.
Soroptimist International of Fillmore began to honor the International Day of Peace in Soo8 with a temporary wooden pole. The permanent Peace Pole was installed in 2010 though the collaboration of the City of Fillmore, local service groups and donations from individuals. The Peace Pole now stands in the southwest corner of City Hall Park to invite personal reflection and to stand as a permanent reminder of the need for peace. The pole has inscribed "May Peace Prevail on Earth" in seven different languages.
This year the Peace Award will go to returning Peace Corps Volunteers who, as young adults, spent at least two years in other countries to promote peace and understanding and to learn from those countries.
In our own town violence continues. Our town, our country and our world need a concerted movement toward reconciliation and peace. At a time when people in our country and around the world are being needlessly killed and wars are decimating entire populations, this call to peace is even more urgently needed. We hope that you will join with us in the City Park to reinforce the need for personal, community and world peace.
If you have any questions, please contact Sarah Hansen at 524-0132 or Lynn Edmonds at 907-6576.