Heritage Valley Tourism Bureau Holds Annual Member Meeting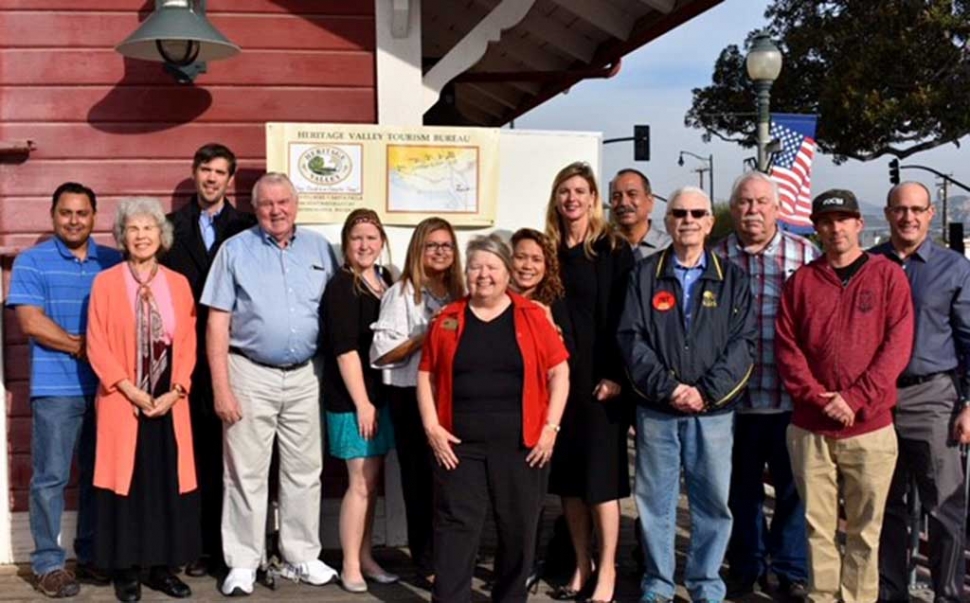 (l-r) Louis Meza, Darlene Lorenz, Josh Travers, Ron Lewis, Claire Faith, Ari Larson, Maria Christopher, Alyce Bosacki, Kelly Long, Martin Hernandez, Dale Bolms, Dave Wilkinson, Kevin Keehl and Steve Breitbach.
By Gazette Staff Writer — Wednesday, March 1st, 2017
Written by Maria Christopher
Ventura County Third District Supervisor Kelly Long was one of the participants in the Heritage Valley Tourism Bureau's (HVTB ) Annual Member Meeting held February 1st at the Santa Paula Depot. HVTB members and others interested in local tourism met to review the group's accomplishments for the past year and discuss effective short term and long term strategies for increasing the economic benefits of tourism throughout the Heritage Valley.
The Heritage Valley Tourism Bureau was established in 1997 with the support of local governments as a member based organization of individual entities working together to promote the entire Santa Clara River Valley / Highway 126 corridor from the City of Ventura to the eastern county line.
Their focus is to market what tourism related opportunities the communities of Piru, Fillmore, Santa Paula, and surrounding areas, have to offer to visitors and locals. They do this primarily though print, electronic media, and personal contact. Membership is open to anyone interested in local tourism and ideas and suggestions are welcome from everyone. Contact info@heritagevalley.net or call 805-524.7500 for more information.
The 2017 HVTB officers were also elected at the Board of Directors Meeting following the Membership Meeting. They include: President Maria Christopher (Rancho Camulos Museum), Vice-President Ari Larson (Fillmore Chamber of Commerce), Secretary Cindy Jackson (CJ Financials), and Treasurer Ron Lewis (Santa Clara River Valley Railroad Historical Society).