Help Choose Vision 2020, Civic Pride's 2017 Christmas Yard of the Month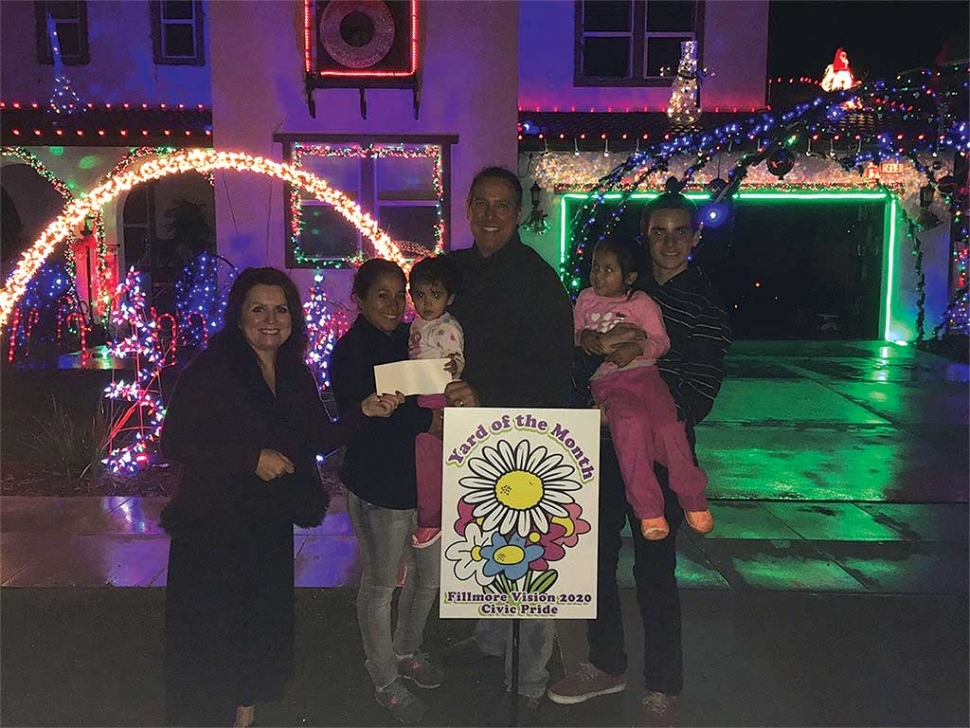 Pictured is a past Christmas "Yard of the Month" decorating award winner, given by the Vision 2020-Civic Pride Committee. Get your decorating done early and you may win this year's $40 gift certificate from Otto and Sons Nursery. Photo courtesy Theresa Robledo.
By Ari Larson — Wednesday, November 22nd, 2017
The Holiday "Yard of the Month" will be chosen from decorated homes and yards within the en-tire Fillmore community. Vision 2020, Civic Pride Committee is putting out a "call" to all the crea-tive and clever, to get their decorating done early, so a list of the winner and honorable mentions may be put in the newspaper, enabling families to tour the neighborhoods.
We invite you to make your suggestions for best decorated yard by phone, text or email to, Ari Larson, at petenari55@hotmail.com or 805-794-7590. She will be making the selection between December 10--11th to give people two weekends to get the decorations put up.
The award will be a $40 gift certificate to Otto and Sons Nursery. The Klittich family have gener-ously continued this award support over the years and Civic Pride Committee members have seen a positive effect in our Fillmore neighborhoods.