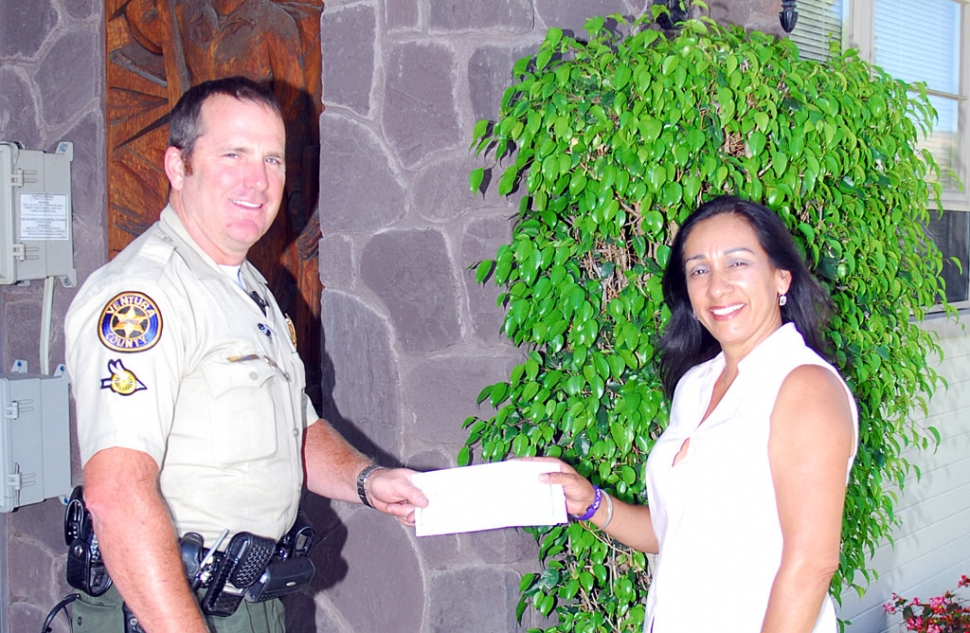 Annette Fox accepts a check in the amount of $200 from Deputy Biter who represented the Sheriffs Association.
By Gazette Staff Writer — Thursday, May 22nd, 2008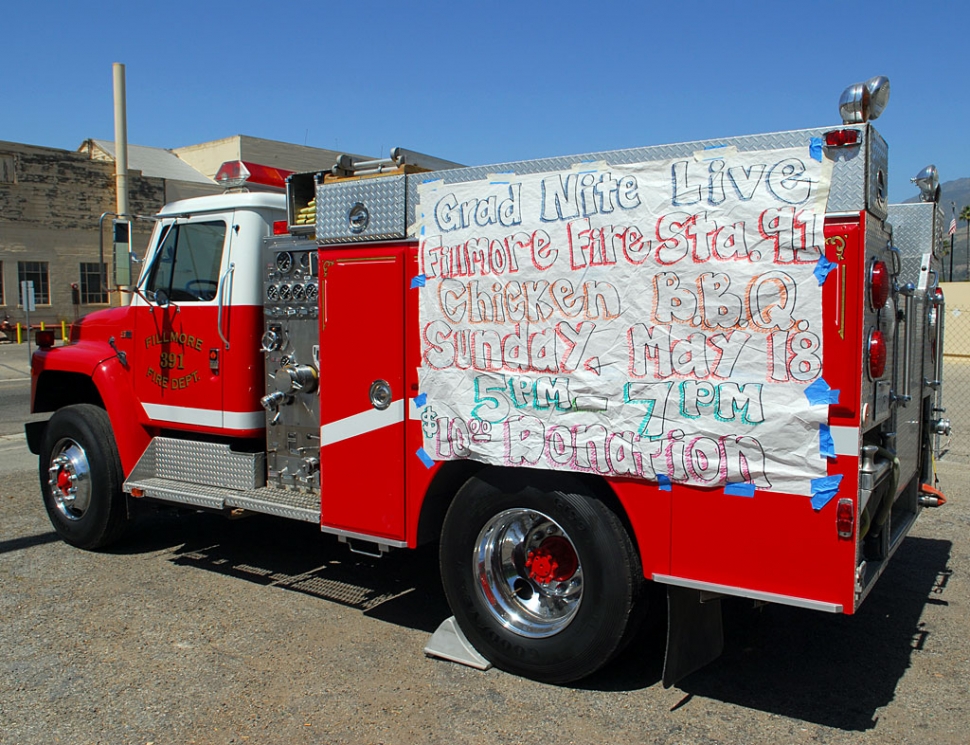 The Fillmore Fire Department (Grad Nite Live) chicken dinner was a huge success. The dinner brought in over $2200. All the food was donated for this event and Joe Ricards along with the volunteer fire department were out there helping with the BBQ. The winner of the $500 gas card was Tom Ecklund.