Fillmore/Piru Relay for Life Kick Off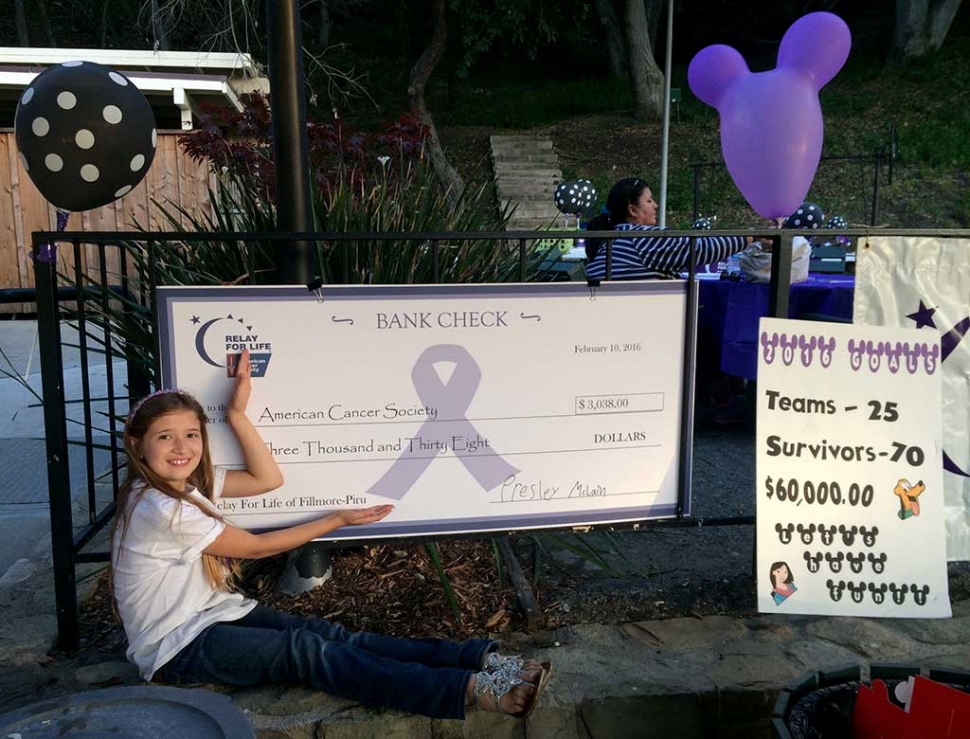 Presley McLain age 9, a 3rd grader at San Cayetano Elementary, raised $3,038 to be donated to the American Cancer Society.
By Gazette Staff Writer — Wednesday, May 25th, 2016
Monday, May 16th marked the kick off for the 2016 American Cancer Society's Fillmore/Piru Relay for Life. It was a beautiful evening at Elkins Golf Course with 27 of the 29 registered teams represented. There was good food, great company and lots of helpful information discussed. The 2016 Relay is scheduled for Saturday, September 24 beginning
at 9:00 AM through Sunday, September 25, 9:00 AM at Shiells Park. If you would like information on registering a team you can contact Faith Lugo, 805-990-8736. Please plan on joining the event in September to help raise money for a wonderful cause.